Even With Its Faults, Obamacare Has Helped Millions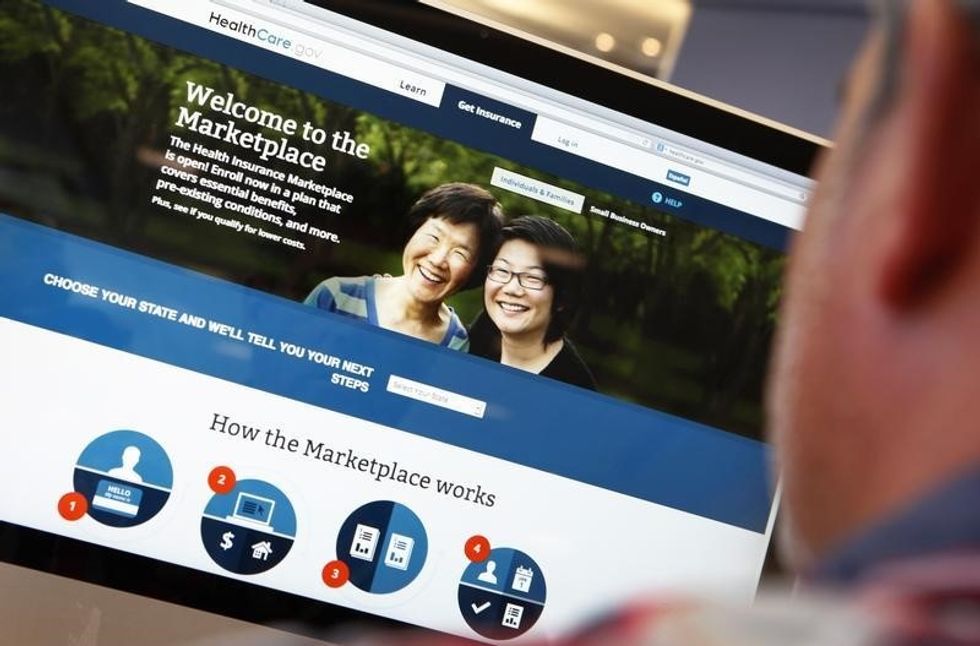 To listen to critics of Obamacare, the health insurance law has been just the disaster they predicted. It's now in a death spiral, they claim, and cannot be depended on to provide medical access to its customers.
Even news reports have tended to the apocalyptic: Premiums are going up by 25 percent or more! Insurers are dropping out! Relying on those accounts, Donald Trump has added an addled negative critique of Obamacare to his regular stump speeches.
But, as usual, the critics of the Affordable Care Act are mostly wrong — exaggerating its deficiencies, misunderstanding its complexities and dismissing its many benefits. They don't want to admit that free markets cannot cure all that ails the American health care system. (They also don't want to admit that President Barack Obama might have done something right.)
As just one example, those admittedly steep price increases won't drastically affect most Obamacare customers because the federal government provides subsidies to pay the premiums. According to the Department of Health and Human Services, 73 percent of those who see a premium increase of 25 percent would still be able to buy coverage for $75 a month or less. That's a pretty good deal.
To be fair, Obamacare is far from perfect. It is a patch on a costly, complex and inefficient system that needs a complete overhaul. Still, its implementation has provided access to medical care for many, and that's a big deal. Before Obamacare, about 16 percent of Americans had no health insurance of any kind. Now, that's down to less than 9 percent — a record low.
The number of uninsured would be even lower if not for the 19 states, mostly with Republican governors and legislators, that have refused to expand Medicaid. It's a crazy kind of resistance since the Affordable Care Act promises that the federal government would cover at least 90 percent of the cost of expansion. But in their warped thinking, any effort to cooperate with Obamacare would sell out the conservative worldview.
Indeed, far-right pols and activists have devoted themselves to the destruction of the Affordable Care Act since its passage. They have taken their disagreements to the U.S. Supreme Court. They have passed votes to repeal it through the House 60 times. They have denounced the law in every forum they can find, holding it up as the cause of virtually every ill in the known universe. (That's except for climate change, which they say is a hoax.)
With those hysterical indictments of the law, it's no wonder most Americans don't like it much. According to the Pew Research Center, 54 percent of Americans disapprove of Obamacare — and most believe that it hasn't affected them. They don't understand the many benefits that apply even to those who already had employer-based health insurance.
Let's review. Before Obamacare, patients were routinely turned down for health insurance because they were already sick. Now, pre-existing conditions don't matter. Before Obamacare, an adult son or daughter without a job could be terminated from his or her parents' policy at age 18. Now, insurers are required to cover those young adults through age 26.
Before Obamacare, insurers placed lifetime caps on the amount of money they'd pay for illness — meaning that a chronically sick person might exhaust his coverage during his lifetime. Obamacare prohibits those caps. Those changes have benefited tens of millions of health care consumers.
Obamacare's limitations are largely due to the fact that it depends on the private health insurance market. (It was never a socialist takeover of medical care.) Insurance companies are in business to make money, and that imperative works against the needs of the health care consumer. You want lower prices? Don't use your insurance. You want efficiency? Use the cheapest drug, even if it doesn't cure your ailment.
The only way to fix Obamacare is to start over with a single-payer system — Medicare for all, perhaps with a small premium for those under the age of 65. That would eliminate the profit motive and its price-gouging.
But that's unlikely to happen anytime in the foreseeable future because the health care-industrial complex spends hundreds of millions every year to lobby Congress and get its way. For now, Obamacare is the best thing we've got.
Cynthia Tucker won the Pulitzer Prize for commentary in 2007. She can be reached at cynthia@cynthiatucker.com
IMAGE: A man looks over the Affordable Care Act (commonly known as Obamacare) signup page on the HealthCare.gov website in New York in this October 2, 2013 photo illustration. REUTERS/Mike Segar