Obamacare Optional Voter Registration Service Not Sitting Well With Some Republicans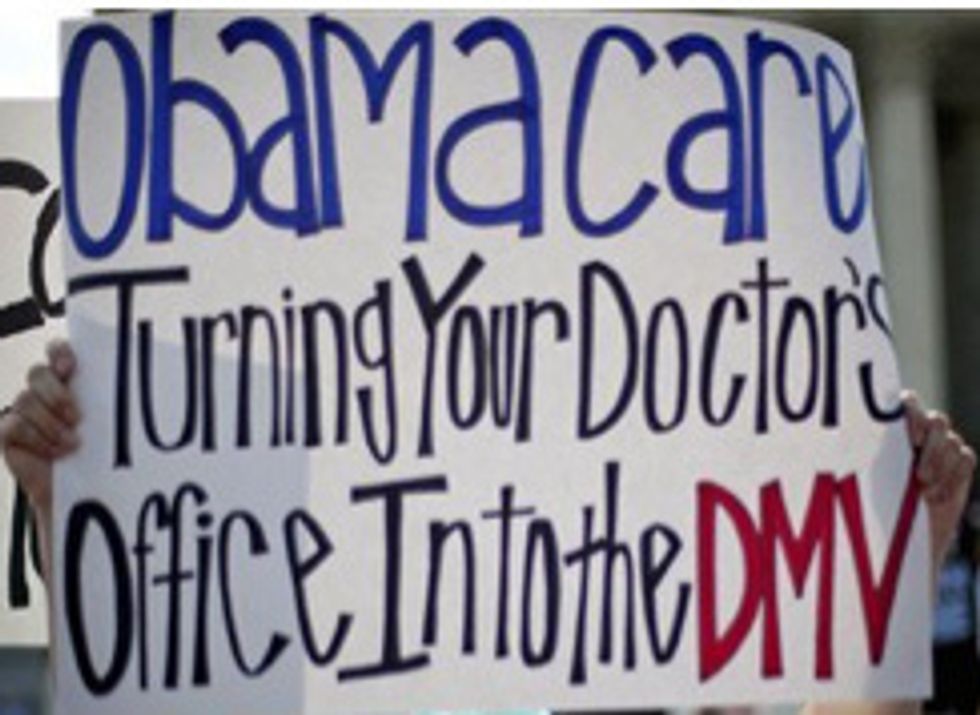 Among the many arguments made against the Affordable Care Act, some Republicans are focused on a lesser-known feature of the health care reform: the voter registration option.
The option is available through the National Voter Registration Act of 1993, or the "Motor Voter" law, which requires that state agencies that provide public assistance also provide voter registration services. According to Centers for Medicare and Medicaid Services spokesman Brian Cook, "because people applying on healthcare.gov could be eligible for either Medicaid or marketplace coverage, we will be providing info on voter registration to people who request it."
Though the service has received little attention in the midst of the Obamacare-government shutdown chaos, some Republicans fear that it will allow the Democratic Party to attract new voters.
Months before the marketplaces opened, Representative Charles Boustany (R-LA) wrote a letter to Health and Human Services (HHS) Secretary Kathleen Sebelius in which he argued that the new health care law "does not give your Department an interest in whether individual Americans choose to vote." The letter, which was sent in March, also asked HHS to provide justification for the feature.
Echoing Boustany, hard-right radio host Rush Limbaugh claimed in June that the real motive behind the Affordable Care Act is "building a permanent, undefeatable, always-funded Democrat majority."
In other words, the Affordable Care Act implementing the Motor Voter law on its exchange sites is the equivalent of, as Limbaugh put it, "Democrat get-out-the-vote efforts complete with walking-around money and employment for loyal Democrats."
Though the service might attract left-leaning voters – minorities and low-income citizens account for a large portion of the uninsured – the Washington Post points out that 20 percent (1 in 5) of the nation's uninsured are not American citizens, and are therefore ineligible to vote.
Also important to note is that allowing citizens the option to register does not guarantee voter turnout – something that might help Republicans sleep better at night.
Photo: Shan213 via Flickr