Obama's Pick To Head Health And Human Services Draws GOP Support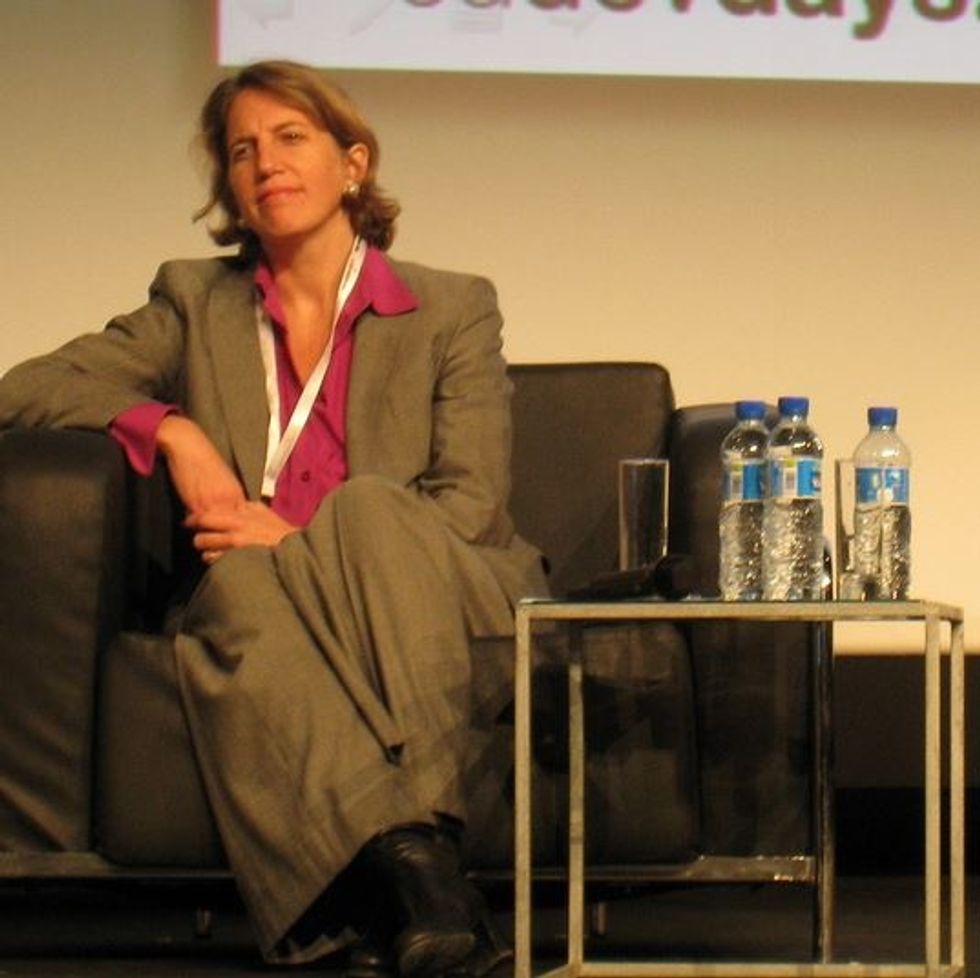 By Noam N. Levey, Tribune Washington Bureau
WASHINGTON — President Barack Obama's pick to take over the administration of his signature health law drew support Thursday from several Republicans in her first appearance before a congressional committee, signaling her likely confirmation to head the Department of Health and Human Services.
"Regardless of my objections to Obamacare, the Department of Health and Human Services needs competent leadership," Sen. John McCain (R-AZ) told the Senate health committee in introducing Sylvia Mathews Burwell. "I believe Ms. Burwell has the qualifications."
Sen. Richard Burr (R-NC) told his colleagues he, too, would support Burwell. "I look forward to her confirmation being quick," he said.
Obama tapped Burwell in April to replace Kathleen Sebelius, who has led the Department of Health and Human Services since 2009 and helped guide the rocky implementation of the Affordable Care Act.
A West Virginia native and the daughter of an optometrist, Burwell currently serves as head of the White House Office of Management and Budget, one of the most powerful positions in most administrations.
Burwell is a veteran of the Clinton White House, where she was deputy director of the budget office.
After leaving the federal government, she worked for a decade at the Bill & Melinda Gates Foundation, part of the time as its chief operating officer. Most recently, she headed the Walmart Foundation, the philanthropic arm of Wal-Mart Stores Inc.
Praised by Democrats and Republicans for her experience in and out of Washington, she was unanimously confirmed last year for the budget post.
Few believe her confirmation as health secretary will be as smooth, as Republicans continue to fight implementation of the health law four years after Obama signed it.
Thursday, Sen. Lamar Alexander of Tennessee, the senior Republican on the health committee, kept up the attacks, pressing Burwell about loosening requirements on health insurers to reduce costs and giving states more flexibility to reshape their state Medicaid plans.
"Republicans want to repair the damage Obamacare has done," Alexander said.
Burwell said she would consider the suggestions, but cautioned that weakening protections in the law could hurt consumers. "Flexibility is important," she said. "Principles are important."
Burwell next faces a hearing before the Senate Finance Committee before her nomination can be considered by the full Senate.
Changes in the filibuster rules will allow Democrats to confirm her with a simple majority, eliminating the need for Republican votes.
Photo: concord.europe via Flickr