'Oh God, No': Republicans Grow Fearful As Child Rape Case Blows Up
@kerryeleveld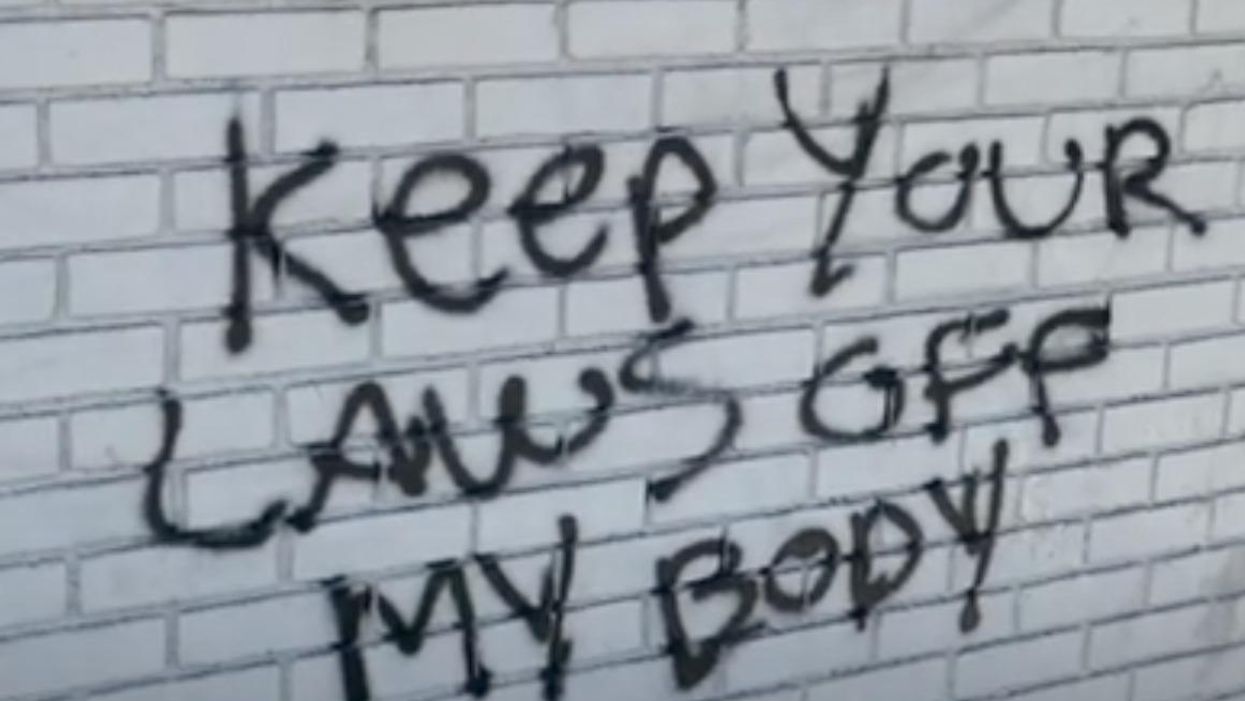 Youtube Screenshot
Because so many Republicans are sick people, GOP lawmakers immediately worked to discredit the story of a young Ohio rape victim being forced to cross state lines to get an abortion, claiming it was a lie.
Rep. Jim Jordan of Ohio, ranking member of the House Judiciary Committee, subtweeted an article questioning the story with the accusation, "Another lie. Anyone surprised?"
That was Tuesday. Only, it wasn't a lie. By Wednesday, Jordan had deleted the tweet.

The case of the 10-year-old victim from Ohio, where a six-week abortion ban is now in place, traveling to Indiana in order to terminate her pregnancy gained prominence after an outraged President Joe Biden cited it last Friday during remarks at the White House.
"Ten years old — 10 years old! — raped, six weeks pregnant, already traumatized, was forced to travel to another state," Biden recounted just before signing a series of executive actions designed to help preserve abortion access for women.
Republicans quickly got to work undermining the story. Then an arrest was made in the case and Republicans quickly got to work getting outraged that any doctor dared to help this poor defenseless child access an abortion because 'god's plan,' or some shit (sorry, not sorry).
Let's just stop here for a quick moment to revisit how devastatingly unpopular criminalizing abortion is based on May polling from Politico/Morning Consult.
Prison time for women who get abortions: 16 percent support, 73 percent oppose
Prison time for doctors who perform abortions: 22 percent support, 68 percent oppose
Fines for women who get abortions: 22 percent support, 66 percent oppose
Fines for doctors who perform abortions: 29 percent support, 61 percent oppose
So immediately after Republicans disgraced themselves by baselessly declaring the story a lie because facts aren't exactly their jam, they quickly took up the mantle of punishing the doctors who helped the girl because extremism is their jam.
"We're gathering the evidence as we speak, and we're going to fight this to the end, including looking at her licensure if she failed to report. And in Indiana it's a crime … to intentionally not report," state Attorney General Todd Rokita said on Fox News on Wednesday night.
That's exactly the type of radical, misguided crusade by GOP zealots that has Republican strategists banging their heads against the wall ahead of a midterm election where the historical indicators all favor them. Politico writes:
"Oh, God no," one prominent Republican strategist said, after members of his party suggested the victim should have carried the pregnancy to term. "Very bad," said another. Or as one anti-abortion rights Indiana Republican strategist put it, "I'm not touching this story with a 10-foot-pole wrapped in a blanket wrapped in a whatever."
But the zealots who dominate the Republican Party aren't listening. Jim Bopp, an Indiana lawyer who authored model legislation that would force a rape victim to carry such a pregnancy to term, defended a forced birth in the case.
"She would have had the baby, and as many women who have had babies as a result of rape, we would hope that she would understand the reason and ultimately the benefit of having the child," said Bopp, general counsel for the National Right to Life.
Forcing anyone to carry a rapist's baby to term is just sick. But it's worth noting the obvious: A 10-year-old isn't a woman—a distinction that was clearly lost on Bopp. The victim was a little girl whose life has already been forever changed for the worse.
But the zealots want to maximize the tragedy because 'god's plan,' or some shit (not sorry).
Anyway, GOP operatives are losing their minds.
"Every day that we're talking about anything but Biden's cost of living is a wasted day politically," said Scott Reed, a veteran Republican strategist. "You know, we've got a historic opportunity here this November, and let's not blow it."
Too late. Stories of the gut-wrenching misery Republicans have now visited upon America aren't going anywhere until Roe is codified into federal law.
"These are the kind of things that are going to breathe life into the Democrats' hopes of maintaining some sort of coalition," lamented John Thomas, a Republican strategist who works on House campaigns across the country. But, he added, "I don't think this is the dominant issue as we're going into November, but these kinds of unforced errors are lifelines for the Democrats."
That "by November" theme is a popular refrain among GOP strategists—especially the male ones.
Dave Carney, a national Republican strategist in New Hampshire, told Politico that, by November, "it's not going to matter what Bopp or whatever … his name is says. It's not going to trump 9.1% inflation."
Whether those strategists are right or wrong remains to be seen. But with any luck, male Republicans across the country will keep reiterating how inconsequential stripping 50% of the population of bodily autonomy will be in November. The more they say it, the better.
Reprinted with permission from Daily Kos.