Oklahoma Court Delays Executions Over Plan To Change Lethal Drugs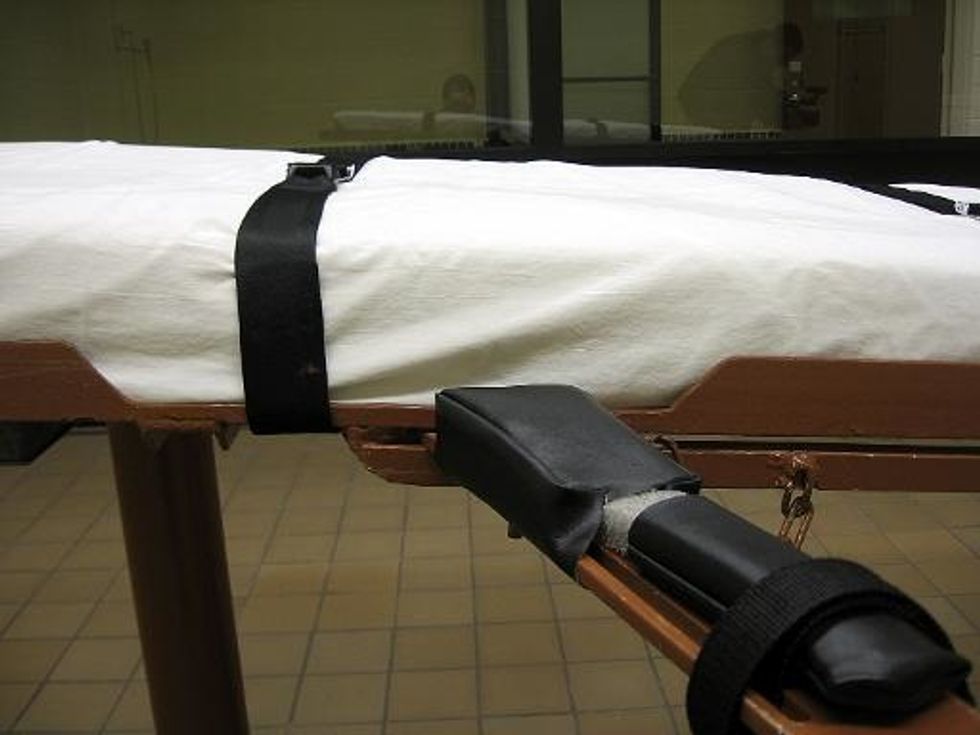 By Molly Hennessy-Fiske, Los Angeles Times
HOUSTON — An Oklahoma appeals court on Tuesday postponed two executions after state officials revealed they were planning to change lethal injection drugs due to a shortage.
Oklahoma is one of several death penalty states grappling with the legal ramifications of adjusting lethal injection drugs after major drug makers — many based in Europe with longtime opposition to the death penalty — stopped selling to them.
The issue sparked national controversy in January when relatives of an Ohio inmate who witnessed his execution complained that it took more than 15 minutes for him to die, and he appeared to gasp and snort. They have since sued the state and drug makers.
Previously, inmates received a sedative while paralytic drugs killed them. As supplies dried up, some states dropped the requirement for the sedative and stopped disclosing information about the drugs.
In Oklahoma, the issue delayed the execution of convicted murderers Clayton Lockett and Charles Warner for a month. Lockett had been slated to die Thursday, Warner on March 27.
Oklahoma Attorney General Scott Pruitt said the ones hurt by this ruling are the victims' families.
"I am upset that justice is once again delayed for Stephanie Neiman, young Adrianna Waller and their families," he said in a statement. "This delay is not about the facts of the case, nor does it seek to overturn the convictions of these two murderers. Instead, it's about outside forces employing threats, intimidation and coercion to keep the state of Oklahoma from imposing the punishment handed down for these heinous crimes.
"But rest assured, accountability for these murders will occur," Pruitt said. "It's not a matter of if these punishments will be carried out, but it is only a matter of when. We owe it to the victims, to their families, and to the juries who imposed these sentences for our criminal justice system to work efficiently, truthfully and without delay."
The delay came after the Oklahoma inmates filed a lawsuit last month demanding state officials disclose who has been providing their supply of lethal injection drugs.
The inmates' attorneys accused the state of secretly turning to a Tulsa compounding pharmacy that has also supplied Missouri with the drugs. Because compounding pharmacies are not regulated by the U.S. Food and Drug Administration, they argue there is a risk that inmates could suffer as they die. They believe Oklahoma used compounded pentobarbital in a January execution during which the inmate complained, "I feel my whole body burning."
Corrections officials initially balked at identifying lethal injection drug suppliers, saying they wanted to protect their anonymity.
But in a legal filing Monday, state officials said they "remained without the drugs (pentobarbital, vecuronium bromide, potassium chloride) needed to carry out the lawful sentence of death."
AFP Photo/Caroline Groussain