Older Parents Face College-Debt Crunch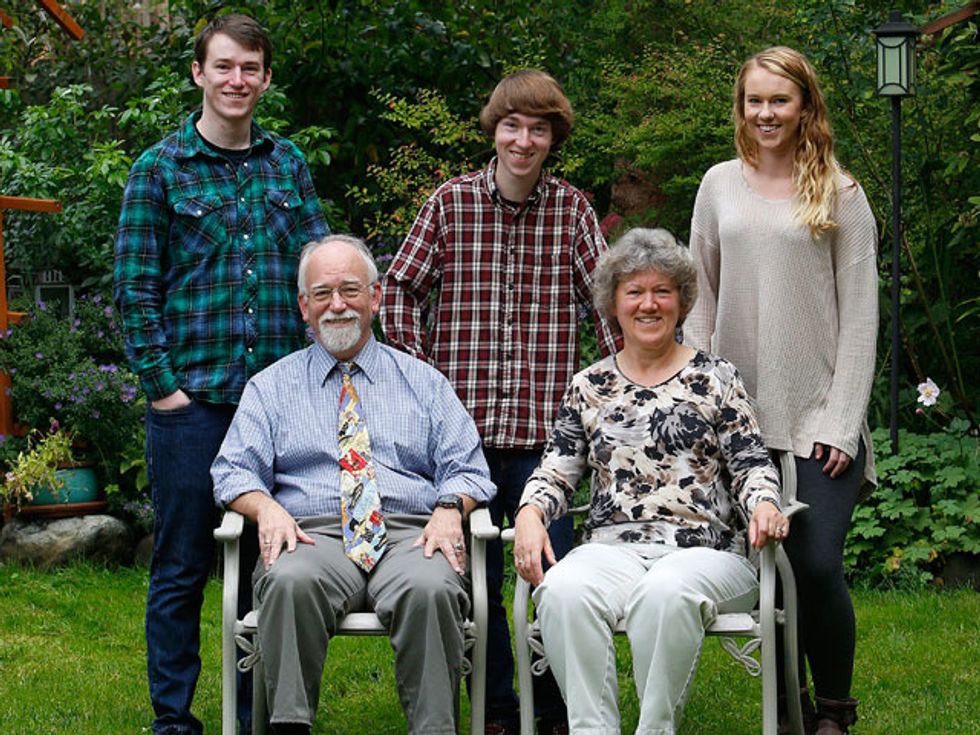 By George Erb, The Seattle Times (TNS)
SEATTLE — Higher education is a priority for this tight-knit Maple Valley family.
Walter Lowe and his wife, Annerose Lowe, are determined to help their five children earn college degrees and start their careers without taking on mounds of student debt.
But the Lowes are also older parents in their 50s and 60s. They have a six-figure mortgage, limited savings and a break-even cash flow that makes additional savings difficult.
How could they help their children pay for college without wrecking their retirements?
After examining the family's values and finances, a volunteer financial planner steered the Lowes toward alternatives for paying for college and urged them to leave their retirement savings alone.
"We have to protect our retirement funds," Walter Lowe said.
Middle-class families grappling with the rising cost of college often find solutions in borrowing. The result has been an explosion in student debt. In Washington state, 58 percent of students who graduated from four-year schools in 2013 carried an average debt of $24,418, according to The Institute for College Access & Success.
That's not an outcome the Lowes want for their children.
Walter Lowe, 67, is the family breadwinner, earning about $60,000 a year as a full-time faculty member for the English department at Green River College. He supplements his income by working as an adjunct instructor at Green River. By teaching an average of six additional courses a year — three during the summer — he is able to increase his income by $15,000 to $20,000 a year.
Social Security also pays the Lowes $12,648 a year for their 16-year-old son. Walter Lowe signed up for a dependent, minor-children benefit by filing for Social Security at full retirement age, and then suspending his own benefit. The payments, however, will end when their son turns 18.
According to Zillow, the current market value of the family's home is about $279,600. But the Lowes are about five years into a 30-year mortgage on the property, with an outstanding balance of $177,000.
Their youngest son is in high school and has college plans, while their youngest daughter is working part time at Starbucks and studying nursing at Green River. Their older son this summer landed a full-time job on a technology help desk. Another daughter is five months into a new job with a property-management company; she is currently using her income to pay down credit-card debt. Their oldest daughter is living out of state.
The family is also paying off an $8,500 car loan and $5,000 that the Lowes put on a credit card for their daughter Francine's studies last year at a university in Florida.
The Lowes do not get a tuition break at Green River because of Walter Lowe's job, but their children have lowered their expenses by studying at the college while living at home. Three of the Lowes' children have Green River degrees.
For savings, Walter Lowe has accumulated about $573,000 in a work-related retirement account. But the Lowes have had to repeatedly tap their household savings account, mostly for home repairs. More than a year ago the account balance exceeded $20,000; today, the balance is about $7,000.
Money is tight. "There was no give or take anywhere," said Diane Jochimsen of Arlington, a certified financial planner with Seattle-based KMS Financial Services.
She urged the Lowes to abandon any notion of either tapping or borrowing against Walter Lowe's retirement account to pay for their children's college educations.
"You can finance college," Jochimsen said. "I don't know any way to finance retirement. Would anybody give you a loan for retirement?"
A better path to a secure retirement is for Walter Lowe to keep putting money into his retirement savings plan, Jochimsen said. She also encouraged Annerose Lowe to find work when her children become independent, which would increase her Social Security benefit when she retires.
"I did not want them to be destitute when they're older," Jochimsen said.
Luckily, Walter Lowe loves his job and wants to keep working until he turns 74. Meanwhile, Annerose Lowe, 56, wants to become a certified home-care assistant after her children become independent.
Jochimsen next urged the family to pursue other ways of paying for college for their children. She suggested federal student aid as well as various scholarships, grants and loan programs.
Because of the Lowes' close family ties, Jochimsen advised them to make college funding a group project, in which everyone participates in finding solutions.
"We are going to do that," Annerose Lowe said. They are planning an initial family meeting that could become a monthly session.
The Lowes still need to look into alternatives for paying for college and keep building their retirement savings. But they also say that Jochimsen gave them a path to follow.
"We have a lot more confidence that we can navigate this," Walter Lowe said.
(c)2015 The Seattle Times. Distributed by Tribune Content Agency, LLC.
Walter Lowe, 67, with wife Annerose, 56, and three of their five children: from left, Henry, 23; Elliott, 16; and Francine, 20; at their Maple Valley, Wash., home. (Sy Bean/Seattle Times/TNS)