O'Malley Ending His Campaign For President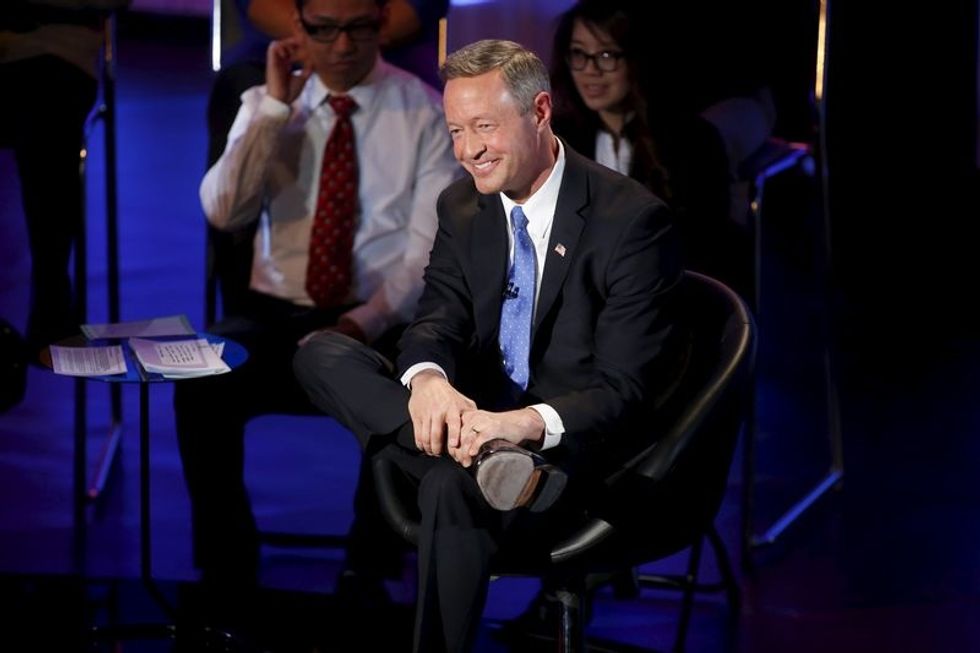 Update: O'Malley delivered his concession speech Monday night, thanking his family and all his supporters, and confirmed that he is leaving the race. He called upon his supporters to continue to work for progressive caucuses such as the minimum wage, equal pay for men and women, climate change, and other Democratic values.
A campaign source with Martin O'Malley has confirmed to The National Memo that the former Maryland governor is suspending his campaign.
With results still coming in for the Iowa caucuses, O'Malley is set to receive less than 1% support. O'Malley's decision to suspend the campaign — to effectively drop out of the race — was reported across various media outlets as the numbers were tallied.
O'Malley pitched himself in the campaign as both a fresh face in national politics, and as a person with a strong record of progressive accomplishments in his home state. However, he was never able to gain traction with the public, but was instead squeezed between Hillary Clinton's national frontrunner status and the left-wing insurgency of Bernie Sanders.
A suspension means that the campaign continues to exist as a legal entity, in order to pay off bills and raise any necessary money, but the candidate is no longer actually running for president.
Photo: Democratic presidential candidate Martin O'Malley speaks at the Iowa Brown and Black Forum at Drake University in Des Moines, Iowa, January 11, 2016. REUTERS/Aaron P. Bernstein