O'Malley's Pitch To Be Second Choice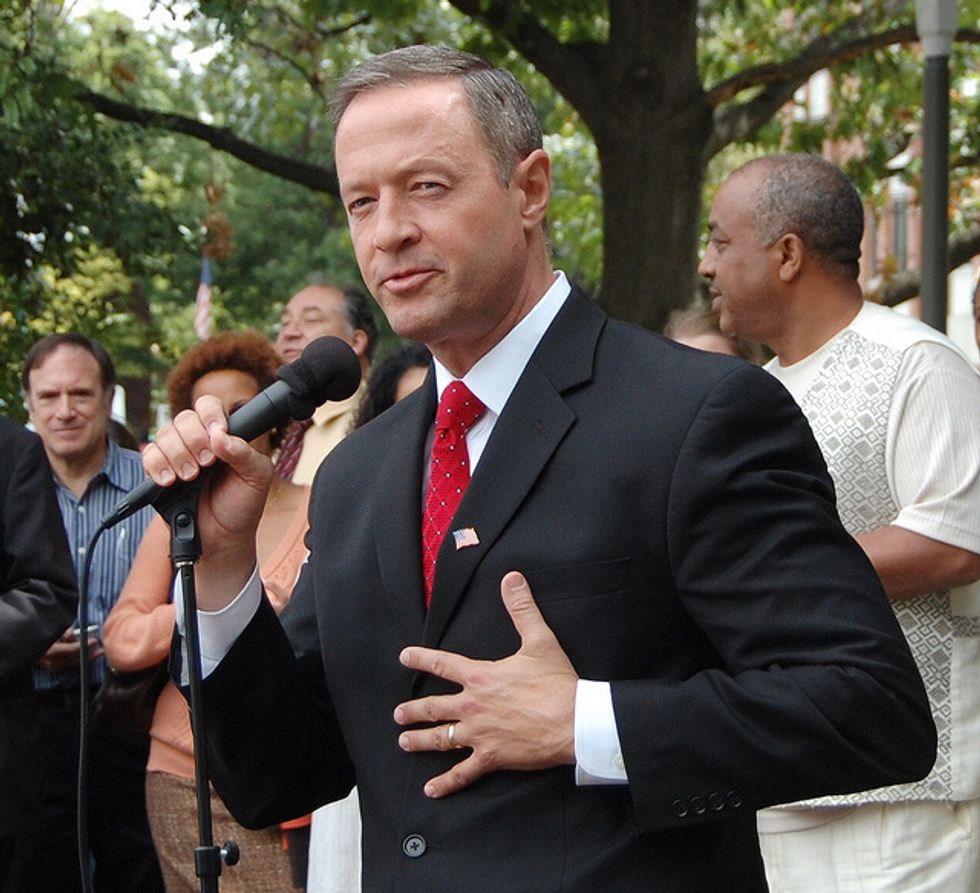 By Bridget Bowman, CQ-Roll Call (TNS)
WASHINGTON — Former Maryland Gov. Martin O'Malley has a message for House Democrats: Let me be your second choice.
"I asked all the members if I could not, today, be their first choice, I would like to, today, be their second choice," O'Malley said after his Tuesday meeting with the House Democratic Caucus. "And I look forward to their support in the future."
The Maryland Democrat lags far behind in polls measuring the race for the Democratic presidential nomination, a distant third behind the front-runner, former Secretary of State Hillary Clinton, and independent Vermont Sen. Bernard Sanders.
So far, O'Malley has scored only one congressional endorsement, from Rep. Eric Swalwell, a two-term Democrat from California. According to Roll Call's Endorsement Tracker, two House Democrats have endorsed Sanders, while 124 have voiced support for Clinton.
Swalwell said O'Malley's "second choice" pitch shows he's "somebody who has been in the trenches of a presidential campaign before. In '84, he worked for Gary Hart and he saw firsthand, in the field, that these races can change dramatically. So what he's doing right now is he's laying the foundation. He's proving that he's credible and viable, that he has a line of sight to the nomination."
Lawmakers said O'Malley received a standing ovation after his pitch in the caucus meeting.
"He was very gracious and, I felt, realistic, in asking the caucus to make him our second choice if he couldn't be the first," said Rep. Steve Israel, D-N.Y. "Everybody wants to see somebody work for their vote. And I think there was a recognition that he was working for their vote today."
Israel is among the nearly two-thirds of the House Democratic Caucus who have endorsed Clinton. The handful of Maryland Democrats on that list includes Minority Whip Steny H. Hoyer.
House Democratic Caucus Chairman Xavier Becerra of California and Vice Chairman Joseph Crowley of New York also praised O'Malley after their meeting, though both have already endorsed Clinton. Crowley referred to O'Malley as "an old friend," while Becerra said O'Malley was "a great friend, a great Democrat, and one of the best governors that we've seen in quite some time."
"Clearly he is someone who not only speaks the values of the Democratic Party, has worked tirelessly to get them implemented," said Rep. Luis V. Gutierrez, D-Ill., who has not endorsed a candidate for president. "So not only does he have the promise, but he's shown the backbone in the past to stand up for gay couples, immigrant families, or making sure that somebody gets a decent wage, a living wage."
Gutierrez has pushed for an immigration overhaul, and O'Malley highlighted his immigration stance in a statement sent to the media on Tuesday.
"I think he made an excellent case," Gutierrez said. "I think he'd make an excellent president."
©2015 CQ-Roll Call, Inc., All Rights Reserved. Distributed by Tribune Content Agency, LLC.
Photo: Martin O'Malley knows he can't win the top spot, so he asking to be number two. Edward Kimmel via Flickr