Once 'Progressive,' Romney Allies Himself With Angry Extremists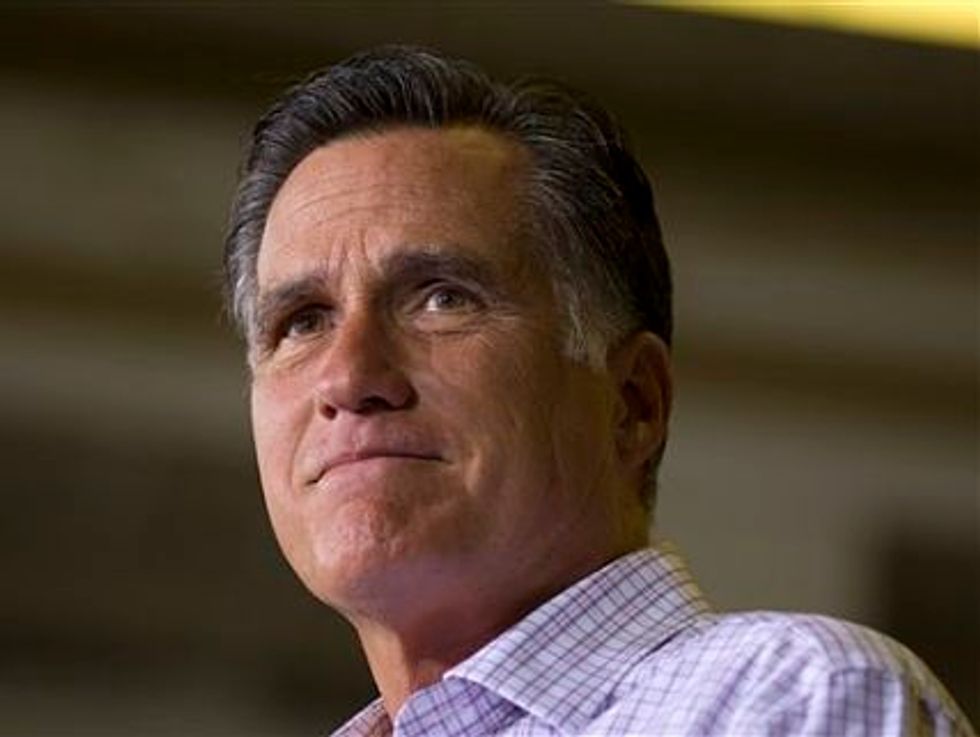 One of the more disturbing symptoms of Mitt Romney's evolution from a supposed moderate whose "views are progressive" to a "severely conservative" presidential candidate has been his close alliance with such right-wing extremists as Tony Perkins.
Perkins is the president of the Family Research Council, which has been designated as a hate group by the Southern Poverty Law Center for its incendiary, inaccurate attacks against gays and lesbians. Perkins has a long and disturbing record of racism and homophobia; among other lowlights, he has paid $82,500 for a mailing list from former Ku Klux Klan Grand Wizard David Duke, delivered multiple speeches to the outrageously racist Council of Conservative Citizens, praised a Ugandan law that would make "aggravated homosexuality" a crime punishable by death, and argued that the Senate would have "blood on their hands" for voting to repeal the military's "Don't Ask Don't Tell" policy against homosexual soldiers and sailors.
Perkins is also a close adviser to Romney. As he told reporters ahead of the Family Research Council's annual Value Voter Summit, he regularly consults with Romney's campaign on "issues of faith," such as the campaign's recently adopted position that promoting heterosexual marriage will fix the economy.
"Republicans are not going to connect with voters just based on the mechanics of how to get the economy moving," Perkins said.
According to Perkins, "I talked to Mitt Romney after he selected Paul Ryan." He added that he was "somewhat surprised that [Romney] chose Paul Ryan because that was a pretty bold choice, in my view." Perkins clearly approves of the pick; despite the fact that Ryan's intellectual hero was a devoted atheist, Ryan will address the Value Voter Summit this week.
Ann Romney also appeared on the Value Voters schedule of events, but — perhaps sensing that giving a speech to a hate group that labeled Mormonism as a "cult" at their 2011 gathering runs counter to her mission of "humanizing" her husband — she will not attend the summit.
The reason for Romney's close partnership with Perkins is obvious as it is troubling. As Greg Sargent points out in The Plum Line, the central strategy behind Romney's campaign — hammering away on the economy, and waiting for voters to conclude that re-electing President Obama is simply not an option in this economic climate — has not been working. That leaves Romney desperate for other methods of attracting voters, which has meant pandering on social issues.
So the next time that a conservative tries to defend Romney's core values, remember this: The man who once claimed that he would be more progressive on gay rights than Ted Kennedy now relies on the leader of an anti-gay hate group to help save his faltering pursuit of the presidency.
Photo credit: AP/Evan Vucci