Oops: Israeli Newspaper Misidentifies Al Franken As 'Gay Jewish U.S. Senator'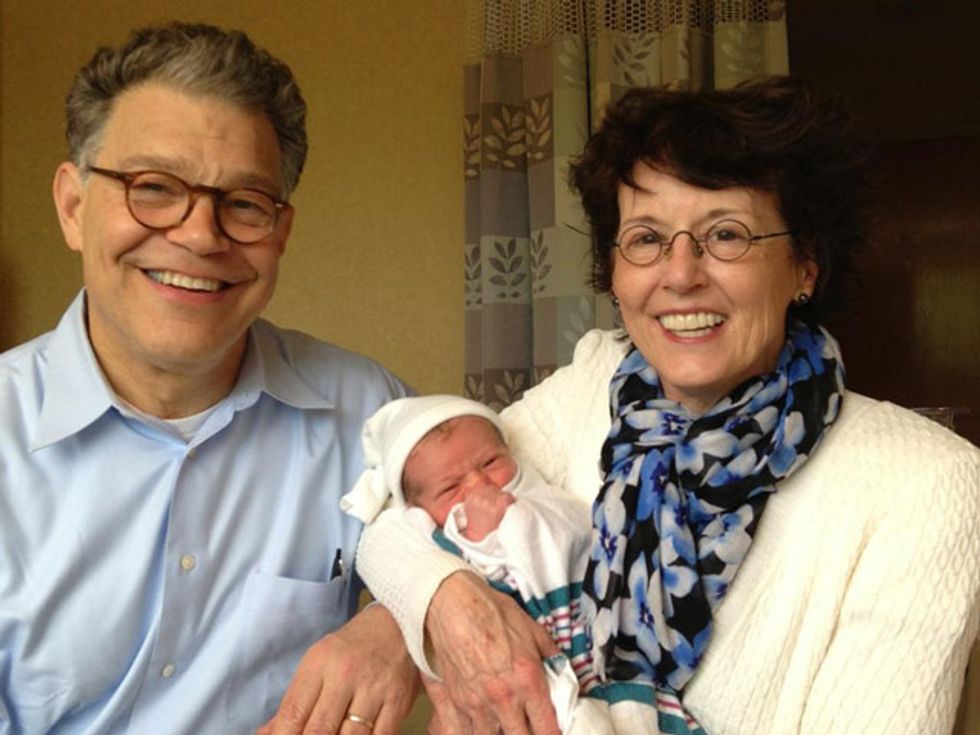 The Israeli newspaper Haaretz made an embarrassing gaffe Thursday, in its effort to track the latest congressional vote count on the Iran nuclear deal.
The liberal paper posted this tweet, with an interesting description of Senator Al Franken (D-MN). It was taken down within minutes — still enough time for a nice round of heckling on Twitter, from sources both right and left — but has been preserved via screen grabs.
Franken is not gay, though he has of course been a longtime supporter of LGBT political causes. He has, in fact, been married to his wife Franni for 40 years — "many of them happy," as the senator and former entertainer has joked on his official campaign biography page. They have two grown children, and one grandson.
At time of writing, the Haaretz feed on Twitter has not yet issued any correction, nor an explanation for how the foul-up occurred.
Photo: Senator Al Franken (D-MN) and wife Franni, with grandson Joseph Bryson Greenwald, in a photo released to the public in May 2013 via Senate.gov.