Oregon Enacts The Nation's First Automatic Voter Registration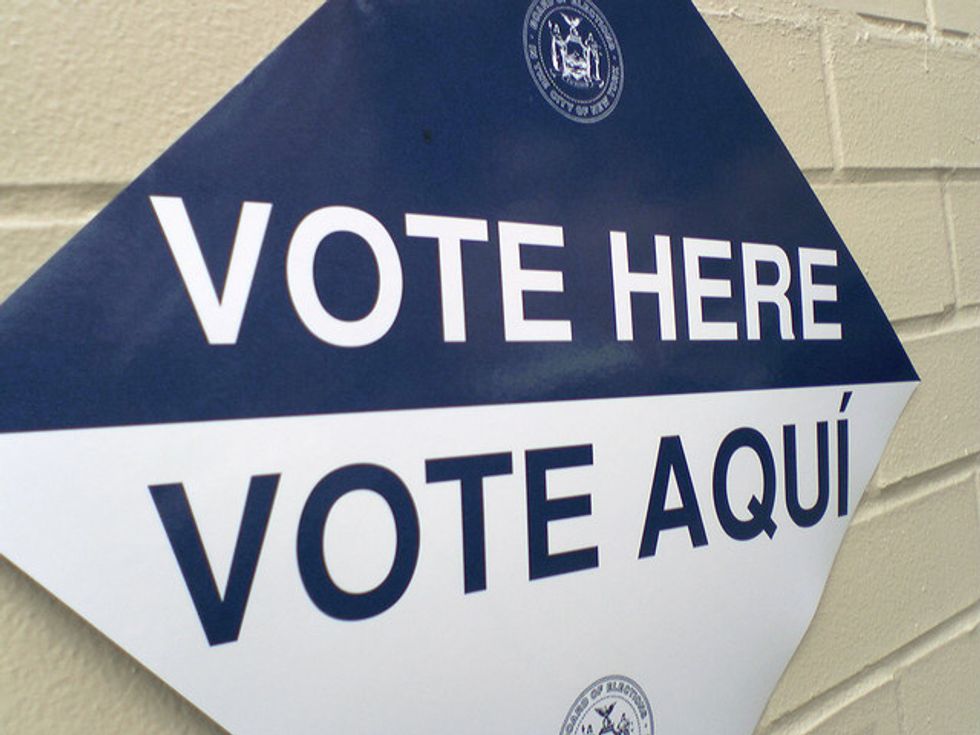 By Maria L. La Ganga, Los Angeles Times (TNS)
SEATTLE — Oregon, which 15 years ago held the first presidential election conducted totally by mail, built on its history as a ballot box innovator when Governor Kate Brown signed a bill this week enacting automatic voter registration for all eligible citizens.
As secretary of State, Brown championed what she called "New Motor Voter," a first-in-the-nation bill to register all Oregonians to vote when they obtain or renew a driver's license or state identification card. Those provisional voters will be notified by mail and given 21 days to opt out.
"It was my top priority," she said Monday as she signed the legislation. "And I am thrilled that I am about to sign this into law as governor. … Virtually every eligible Oregonian will be able to have their voice be heard."
The secretary of State's office estimates that the new law will add around 300,000 voters to the rolls; currently about 2.2 million voters are registered in the state, according to the Oregonian newspaper.
Brown said that the new law will modernize how the Department of Motor Vehicles and the secretary of state's office function.
"During testimony on the bill, a legislator said to me, 'It's already so easy to register, why would we make it easier?'" recounted Brown, who was sworn in as governor a month ago, after John Kitzhaber resigned in disgrace. "My answer is that we have the tools to make voter registration more cost-effective, more secure and more convenient for Oregonians.
"Why wouldn't we?"
Oregon's push to register as many voters as possible goes back to 1981, when the state Assembly approved voting by mail for local elections, at the discretion of each county. In 1998, voters passed Ballot Measure 60, making Oregon the first state in the country to conduct state elections entirely by mail.
The secretary of State's website explains why, with a photograph of Franklin Delano Roosevelt and his view on the matter:
"Nobody will ever deprive the American people of the right to vote except the American people themselves and the only way they could do this is by not voting."
Photo: Rob Boudon via Flickr