Oregon Secretary Of State: Governor's Actions 'Bizarre, Unprecedented'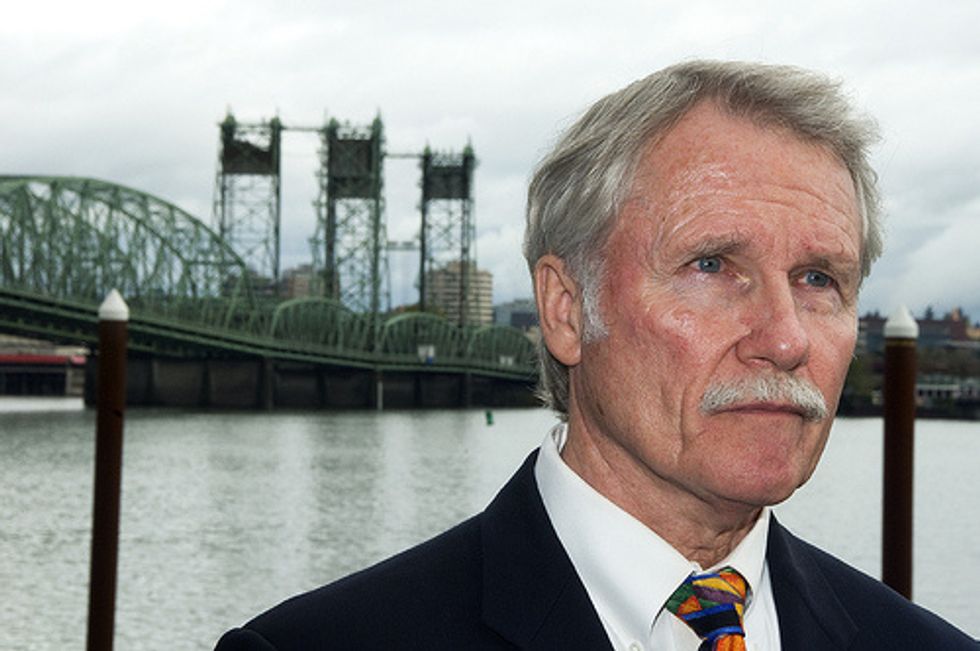 By Maria L. La Ganga, Los Angeles Times (TNS)
SALEM, Ore. — The saga of embattled Oregon Governor John Kitzhaber, who is under investigation for alleged ethical lapses, took yet another strange twist Thursday.
Less than 24 hours after Kitzhaber said he would not resign over allegations of wrongdoing by him and his fiancee, Cylvia Hayes, Oregon Secretary of State Kate Brown released a statement calling the situation "bizarre and unprecedented."
Here's the statement:
"Late Tuesday afternoon, I received a call from the Governor while I was in Washington DC at a Secretaries of State conference. He asked me to come back to Oregon as soon as possible to speak with him in person and alone.
"I got on a plane yesterday morning and arrived at 3:40 in the afternoon. I was escorted directly into a meeting with the Governor. It was a brief meeting. He asked me why I came back early from Washington, DC, which I found strange. I asked him what he wanted to talk about. The governor told me he was not resigning, after which, he began a discussion about transition.
"This is clearly a bizarre and unprecedented situation.
"I informed the Governor that I am ready, and my staff will be ready, should he resign. Right now I am focused on doing my job for the people of Oregon."
Kitzhaber had issued a statement Wednesday saying, "Let me be as clear as I was last week, that I have no intention of resigning as governor of the state of Oregon.
"I was elected to do a job for the people of this great state and I intend to continue to do so."
The Democratic governor's 36-year political career has been threatened for months by allegations involving Hayes. She has been accused of falsifying tax forms and accepting consulting fees to influence her future husband. The state Ethics Commission and the state attorney general have launched investigations.
Kitzhaber has insisted all along that he had no plans to put a premature end to his fourth term at Oregon's helm, but Brown's return Wednesday resurrected talk of his departure.
Earlier Wednesday, Brown spokesman Tony Green confirmed that Brown, the state's second-ranking official, had left a National Association of Secretaries of State conference two days early. He said he did not know why Brown changed plans.
Kitzhaber was re-elected in November after eleventh-hour revelations that Hayes had entered a fraudulent green-card marriage in 1997, receiving $5,000 to wed an Ethiopian national so that he could stay in the country.
A week ago, the Oregonian, the state's largest newspaper, called for Kitzhaber to step down.
"More ugliness may surface," it declared on Feb. 4, "but it should be clear by now to Kitzhaber that his credibility has evaporated to such a degree that he can no longer serve effectively as governor."
Photo: OregonDOT via Flickr