Tesla Fired Dozens In Buffalo Plant On Day After Union Campaign Launch
@LauraClawson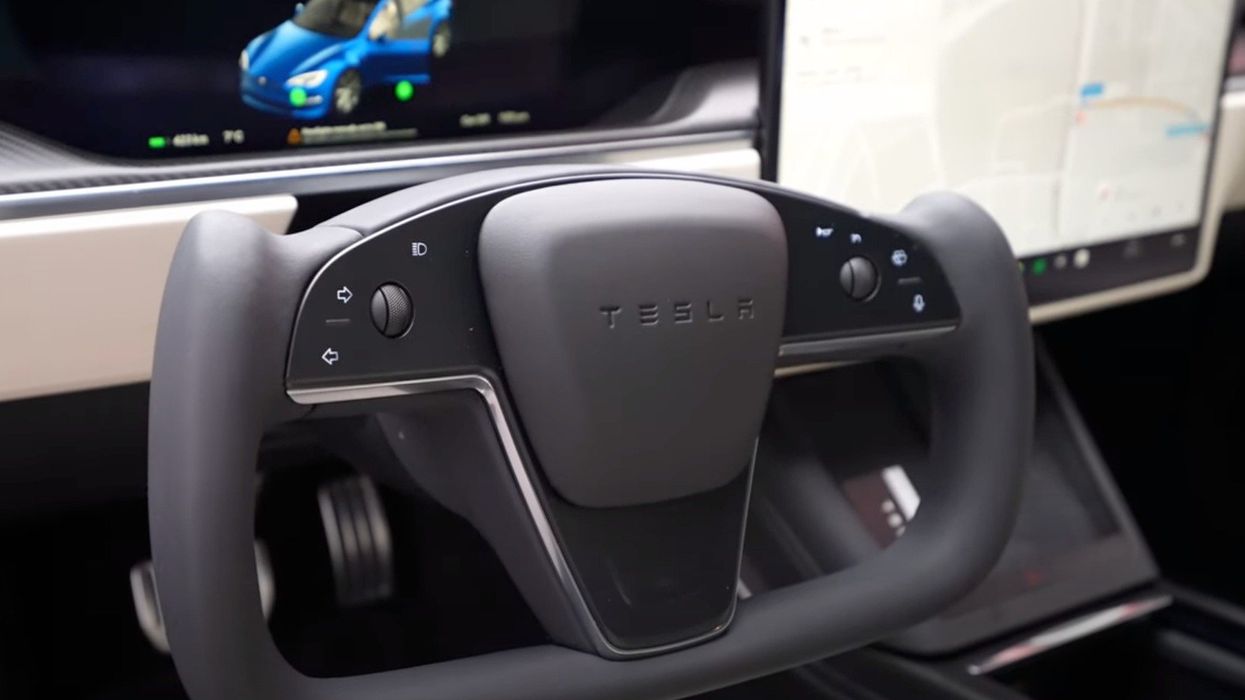 https://en.wikipedia.org/wiki/Elon_MuskLike freakin' clockwork. It took one day between a group of Buffalo Tesla workers informing the company of their intent to unionize and Tesla firing more than 30 workers in that plant, including a member of the union organizing committee.
Workers United, the union the workers are affiliating with, filed a complaint with the National Labor Relations Board alleging that Tesla "terminated these individuals in retaliation for union activity and to discourage union activity," and seeking an injunction blocking the firings. According to More Perfect Union, "Tesla managers announced surprise performance reviews, then fired 8x as many workers as usual."
This is not the first time Tesla has engaged in apparent retaliatory firing for union activity, and Tesla isn't the only Elon Musk company to have fired workers for speaking up.
In 2021, the National Labor Relations Board found that Tesla had illegally fired a union activist and that a tweet from Musk had illegally threatened workers with the loss of stock options if they unionized. Tesla is appealing that ruling, which came from two Republicans and one Democrat.
In 2022, unfair labor practice charges were filed claiming that SpaceX had fired eight workers in retaliation for a letter about the company's sexual harassment policies generally and specifically about Musk's tweets dismissing a report that SpaceX had settled a sexual harassment complaint against him. Those cases are pending. And, of course, at Twitter, Musk has repeatedly fired people who didn't kiss the ring enthusiastically enough.
In the narrow window of time between the Buffalo Tesla workers—who work on the Autopilot system—going public with their union drive and the company firing a significant number of workers in the plant, Tesla issued a warning to workers to "protect the confidentiality, integrity and security of all Tesla Business Information." It's not clear what that was about, but it doesn't sound coincidental either.
"I feel blindsided," one of the fired workers, Arian Berek, said in a statement. "I got COVID and was out of the office, then I had to take a bereavement leave. I returned to work, was told I was exceeding expectations and then Wednesday came along."
Another member of the organizing committee who was not fired (yet) said the effort to intimidate workers away from union activism was backfiring, Bloomberg reports.

"It's pretty clear the message they're sending. They're trying to scare us," Sara Costantino said. "And it's really I think backfiring on them."
"It has really opened people's eyes to the fact that this is why we need a union."
Frequently Asked Questions

Q. What is organized labor?
A. Organized labor refers to groups of workers who come together to advocate for their rights and improve their working conditions.

Q. What is anti-union activity?
A. Anti-union activity refers to actions taken by employers to discourage workers from forming or joining a union.

Reprinted with permission from Daily Kos.