The Oscars' Best Of The Best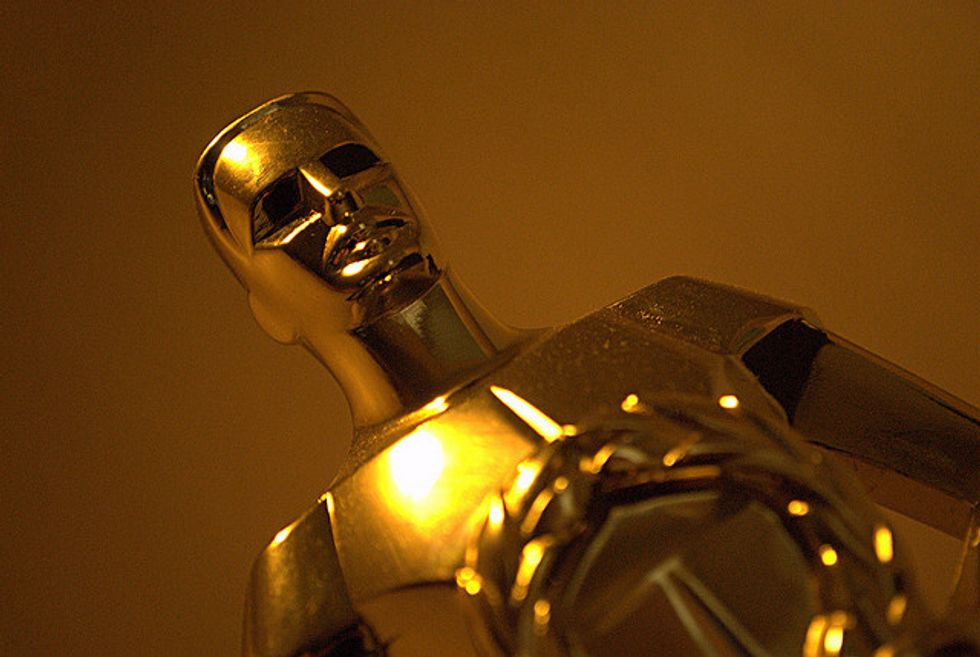 For people who take films seriously, the Oscars are like professional wrestling: loud, entertaining, and artistically insignificant. Consider this: Of the top 10 greatest films listed by the British Film Institute's worldwide poll of critics in 2012, not one that would have been eligible for Best Picture won the top Oscar (although there is a kinda, sorta winner — see below). So over the past 85 years, the Best Picture winners have earned reputations ranging from okay to appalling choices. Things have gotten better in recent years (see: 12 Years A Slave), but stinkers still sneak in (Crash, anyone?).
But don't be too snobbish: Many of the Best Pictures, if not actually the height of the art form, are still good, even great, and well worth your time. Here is a handful that you may not be aware of, all of which you can find on disc or streaming.
Sunrise: A Song of Two Humans (1927)
This is the kinda sorta winner. In the first year of the Oscars, Best Picture was split into two awards: Outstanding Production, and Best Unique and Artistic Production. Wings won the former, while Sunrise won the latter — and it deserved both honors. Directed in Hollywood by German émigré F. W. Murnau, it is a gorgeous opium dream of a film, an expressionistic tale of a country bumpkin husband disastrously tempted into adultery by a woman from the city. (The characters are simply called The Man, The Wife, The Woman From the City.) Sunrise is a consummate example of the sumptuous, surreal storytelling pinnacle reached by silent film, a style that studio talkies eschewed within a year. And the Best Unique and Artistic Production Oscar was never given again.
All Quiet on the Western Front (1930)
It creaks now, with its stiff style and rough sound, but director Lewis Milestone's version of the Erich Maria Remarque novel about young German solders disillusioned by the Great War still packs a pacifist punch. Death hangs over everything, and without a strong production code to muffle things, the film is remarkably adult and graphic about the physical and emotional toll of battle. It's not for nothing that for decades after its release All Quiet was routinely banned by warmongering nations. Lew Ayres, the film's young star, went on to play Dr. Kildare in the movie series and was a conscientious objector in World War Two; he served as a medic.
Grand Hotel (1932)
Greta Garbo. John and Lionel Barrymore. Joan Crawford. Wallace Beery. Jean Hersholt (the Academy's Humanitarian Award is named for him). This is the first all-star story film, and only M-G-M, the studio that bragged it had "more stars than there are in the heavens," could be so profligate in casting. At the Grand Hotel in Berlin the classes meet and mix, the highborn are brought low, a prostitute with the proverbial heart of gold is redeemed, love blooms, a lover dies, and the Depression and the Great War darken Fate. The melodrama gets a bit thick but camp and star power make it fun, especially when you have to believe that the gangly Swede Garbo is a great Russian ballerina. Bonus: this is the one where she says, "I vant to be alone!"
Mutiny on the Bounty (1935)
Okay, you have to get past Clark Gable — complete with an Ohio accent — as an 18th-century British naval officer. You have to accept that much of the movie was shot near Catalina (though a second unit was dispatched to the South Seas). And you have to ignore that the commonly believed story of this famed mutiny is pretty much hogwash historically. What you are left with is a ripping adventure of men and ships, a great love letter to the British Empire, and a legendary performance by Charles Laughton as the sadistic Captain Bligh. (So famous were Laughton's rants in this that the actor complained he couldn't go to a restaurant "without getting an imitation of Captain Bligh with my soup.") Bonus: the American actress Movita Castaneda, a Latina who plays a Tahitian woman in this film, later married Marlon Brando, who starred in the bloated 1962 Bounty remake.  She died at 98 on February 12.
How Green Was My Valley (1941)
Of course Citizen Kane should have won that year. But Orson Welles broke rules, stepped on toes, and his movie wasn't a box-office success, so Hollywood punished him: Welles' name was booed at the Oscars ceremony, and the only award he took home was for the screenplay — one given by the voters to reward his well-liked writing partner, Herman J. Mankiewicz. But the film that did win is a lovely, touching drama of life among Welsh coal miners, ably directed by John Ford (who beat Welles for Best Director). It's not Ford's best, and it's certainly not better than Kane, but it's not an embarrassing choice by the vindictive Academy.
The Greatest Show on Earth (1952)
This Technicolor Cecil B. DeMille spectacular about circus life is perhaps the most reviled of all the Best Picture winners: It's big and crude, with unbelievable characters and hilariously bad dialogue. And it unforgivably snatched the Oscar from Singin' in the Rain, which was not even nominated. But this two-and-a-half-hour white circus elephant is loaded with guilty pleasures: a young Charlton Heston's wooden circus manager hero; Cornel Wilde's highly variable French accent; Jimmy Stewart as an on-the-lam medical doctor and murderer hiding out behind clown makeup (he plays the whole film in white face); a breathtaking train wreck; movie star cameos; and legendary performers from Ringling Bros. DeMille makes the story of the circus a Biblical epic, and it's more fun than any circus you will see in real life.
The Apartment (1960)
Comedies rarely win Best Picture Oscars, but this Billy Wilder film — a report from the corporate America battlefield of the sexes in the Mad Men era — is a dark and daring exception: It equates American business with pimping, and that's just for starters. Jack Lemmon is the young insurance executive on the make who gets ahead by lending his apartment to senior executives who cheat on their wives; Fred MacMurray — yes, of My Three Sons — is Lemmon's sleaziest superior; Shirley MacLaine is the used and abused elevator operator for whom Lemmon falls. Adultery, prostitution, a suicide attempt, a joyless Christmas — what else do you want for laughs? The Apartment is a rich, deserving film — one that is better, more corrosive, and more relevant on every viewing.
Photo: Davidlohr Bueso via Flickr
This post has been updated for clarity.