Outcome Of Clay Aiken Primary Race May Be A Ways Off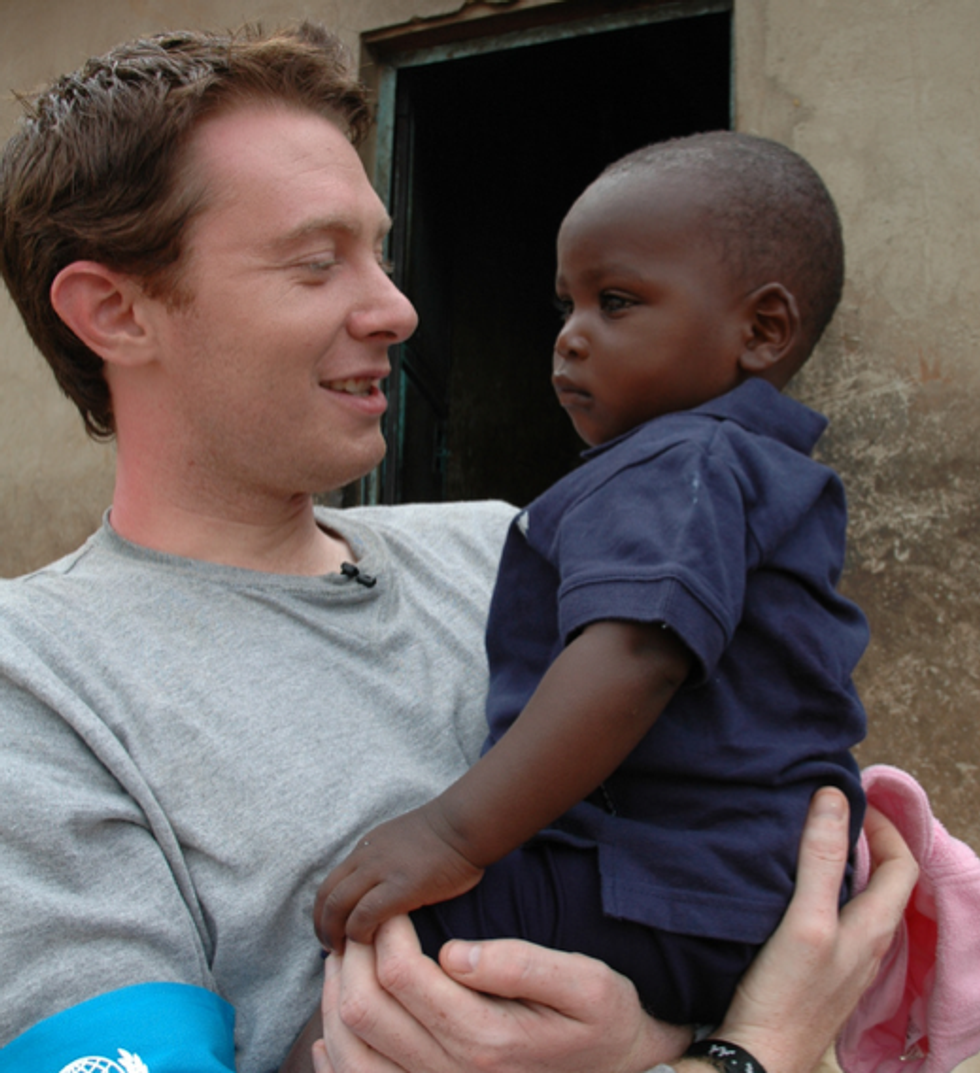 By Craig Jarvis, The News & Observer (Raleigh, NC)
RALEIGH, NC — The outcome of the Democratic primary contest between Keith Crisco and Clay Aiken may not be known until next week or later.
The results of Tuesday night's count show Aiken received 369 more votes than Crisco in North Carolina's 2nd Congressional District race.
Wednesday morning, Crisco said he wasn't giving up.
Provisional and absentee ballots received by the deadline have not been counted. And the election results are not final until each county has canvassed their results and certified them to the state. Canvassing begins Tuesday.
"This election is still very tight," Crisco said in the statement. "I want the elections' officials to have an opportunity to tally the votes and provide a report on their canvass activities to allow all the campaigns a chance to see the final numbers.
"This has been a great campaign and I am very appreciative of my supporters and the hard work that the county boards of elections are doing at this time."
Crisco's staffers will be monitoring county elections boards and monitoring the canvassing.
Crisco cannot call for a recount until all votes are certified and the difference between his and Aiken's votes is no more than 1 percent. Currently, Aiken's margin stands at 1.29 percent — barely too much for a recount.
Recounts do not generally change the outcome of elections.
A recent recount occurred in 2012, when U.S. Rep. Mike McIntyre held a 507-vote lead in the general election over then state Sen. David Rouzer. A count of provisional ballots increased McIntyre's lead, which then only diminished by one vote in the recount.
There were nearly 337,000 votes cast in that election. McIntyre didn't run for re-election this year, and on Tuesday Rouzer won the GOP primary for the seat, which stretches from Johnston County to the coast.
In Tuesday's 2nd Congressional District primary, 28,492 votes have been counted. Aiken took about 41 percent of that, Crisco 40 percent and Toni Morris received 20 percent.
At an election night event at an Asheboro wine and beer shop on Tuesday, Crisco declared the contest too close to call and went home for the night. Problems with the state Board of Elections web-posted results made the outcome of the race uncertain until very late.
Aiken waited until around 11:30 p.m. on Tuesday to tell supporters gathered at a golf club in Holly Springs, broadcast on television, that he was optimistic — although he stopped short of declaring victory.
"We are feeling incredibly comfortable tonight," Aiken said. "We are comfortable not only with the results we've seen this evening, we are not only comfortable with how we'll feel tomorrow morning, but more than anything we're comfortable with the way this campaign was run."
He then introduced what he said would be the theme song taking his campaign into the November election against U.S. Rep. Renee Ellmers: An aide played a recording of the 1966 hit "Walk Away Renee."
Photo: UNICEF up close via Flickr