Outcome Of North Carolina Primary Between Crisco, Aiken May Not Be Known For Days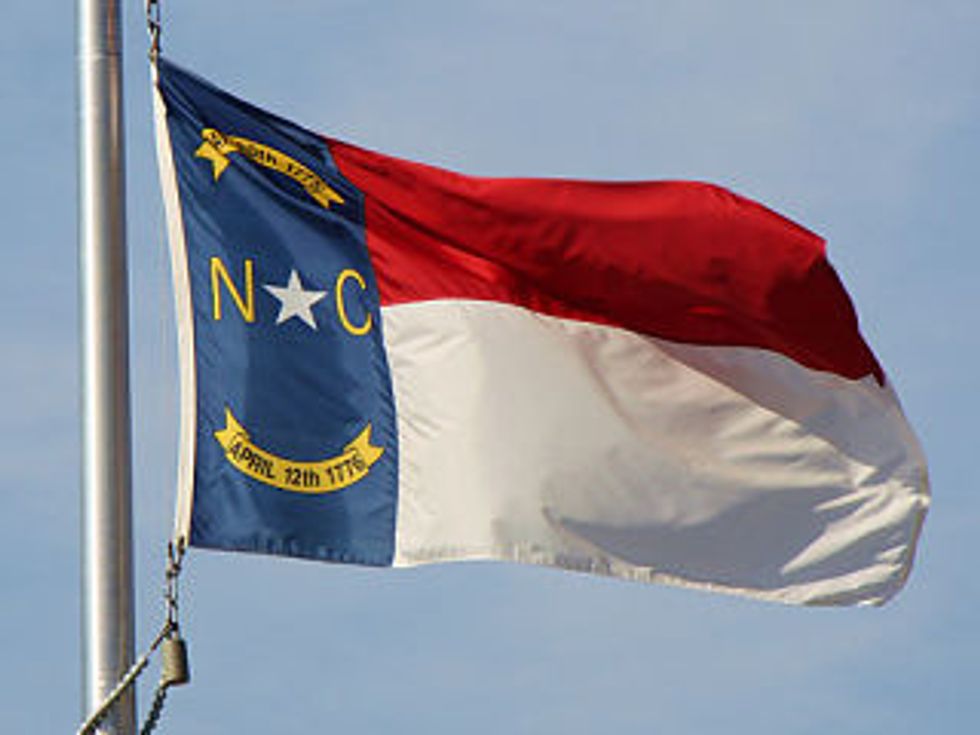 By Craig Jarvis, The News & Observer (Raleigh, N.C.)
RALEIGH, N.C. — Keith Crisco and Clay Aiken kept low profiles Wednesday, the day after the would-be Democratic nominees for a congressional seat from North Carolina were stuck in a contest too close to call.
The outcome is on hold until provisional and absentee ballots can be counted. It could be a week or more before the final results are in.
At the end of Tuesday's voting, Aiken had received 369 votes more than Crisco in the 2nd Congressional District primary. With 276 outstanding ballots — 190 absentee and 86 provisional — that won't change Aiken's position. But it could be enough to trigger a recount.
As a result, even though he is trailing, Crisco says he isn't giving up.
"This election is still very tight," Crisco said in a statement his campaign released. "I want the elections officials to have an opportunity to tally the votes and provide a report on their canvass activities to allow all the campaigns a chance to see the final numbers. This has been a great campaign and I am very appreciative of my supporters and the hard work that the county boards of elections are doing at this time."
Aiken's campaign also released a statement thanking supporters and expressing optimism that he would be the party's nominee in the general election.
"This was a very close contest, and as we continue to count the votes, we are more and more excited about our campaign's ability to move forward and be victorious in November," Aiken said in the statement.
The victor will face U.S. Rep. Renee Ellmers in the general election in November. She defeated GOP challenger Frank Roche by taking nearly 59 percent of the vote.
The election results are not final until each county has canvassed its results and certified them to the state. Then, if the difference between the votes the two candidates received is no more than 1 percent, Crisco could demand a recount. The margin now is slightly more than 1 percent.
If the margin narrows sufficiently, Crisco would have until 5 p.m. on the first business day after canvassing to demand a recount, which would be next Wednesday.
Crisco's staffers said they will be checking in with county elections boards to see if there are any concerns. A spokesman for Crisco said the campaign knew of one report of a precinct that had equipment problems.
There are a number of approaching deadlines: Thursday is the cutoff point to file a formal protest alleging problems with how the voting was conducted. Friday is the deadline for civilian absentee ballots to arrive by mail, and Monday is the deadline for military and overseas ballots. Canvassing takes place on Tuesday.
The final count in Cumberland County, home to Fort Bragg and Pope Army Airfield, could be affected by military ballots. Aiken had just a 56-vote edge over Crisco in that county. Third-place finisher Toni Morris trailed Aiken by 591 votes in Cumberland. There were 6,367 votes cast in that county in the Democratic primary.
Recounts do not generally change the outcome of elections.
A recent recount occurred in 2012, when U.S. Rep. Mike McIntyre held a 507-vote lead in the general election over then-state Sen. David Rouzer. A count of provisional ballots increased McIntyre's lead, which then only diminished by one vote in the recount.
There were nearly 337,000 votes cast in that election. McIntyre didn't run for re-election this year, and on Tuesday, Rouzer won the GOP primary for the seat, which stretches from Johnston County to the coast.
In Tuesday's 2nd Congressional District primary, 28,492 votes have been counted. Aiken took about 41 percent of that; Crisco, 40 percent; and Morris, 20 percent.
Late Tuesday night, Aiken addressed supporters at a golf club in Holly Springs, telling them he was optimistic. But he stopped short of declaring victory.
"We are feeling incredibly comfortable tonight," Aiken said. "We are comfortable not only with the results we've seen this evening, we are not only comfortable with how we'll feel tomorrow morning, but more than anything we're comfortable with the way this campaign was run."
He then introduced what he said would be the theme song taking his campaign into the November election against Ellmers: An aide played a recording of the 1966 hit "Walk Away Renee."
The 2nd Congressional District was shaped to favor Republican candidates, and Ellmers, who is in her second term, is considered to have a firm hold on the seat. The district includes all or parts of nine counties, looping from Randolph County in the west down to Cumberland County and up into Wake County.
Ellmers had the strongest support in Tuesday's voting in Harnett, Lee, Chatham and Cumberland counties. Crisco performed strongest in Randolph County, where he lives, and also won over Alamance, Moore, Lee and Harnett counties. Aiken's strongest showing was in Wake County, and he drew a lot of support in Chatham and Cumberland.
Morris, who also ran for the seat in 2010 when there was a lot less interest in the race, was more of a factor than anticipated. She almost drew enough votes to keep Aiken below the 40 percent threshold, which would have forced a runoff in July. If the final count ends up giving Morris many more votes, it's possible, but not likely, that could force a runoff between Aiken and Crisco.
Morris won Hoke County, although that only brought her 631 votes. Aiken's success in the heavier-populated Wake and Cumberland helped push him into the lead.
Crisco spent more than three times what Aiken did, more than $750,000 — most of which he loaned to his own campaign. The money bought TV ads, mailers and yard signs — far more than what Aiken employed. Aiken's strategists said they were banking on the former "American Idol" runner-up's name recognition, and Aiken has said he intended to save his money for the general election.
Photo via Flickr