Outcry In Georgia Over Massive Voting Delays
@alexvhenderson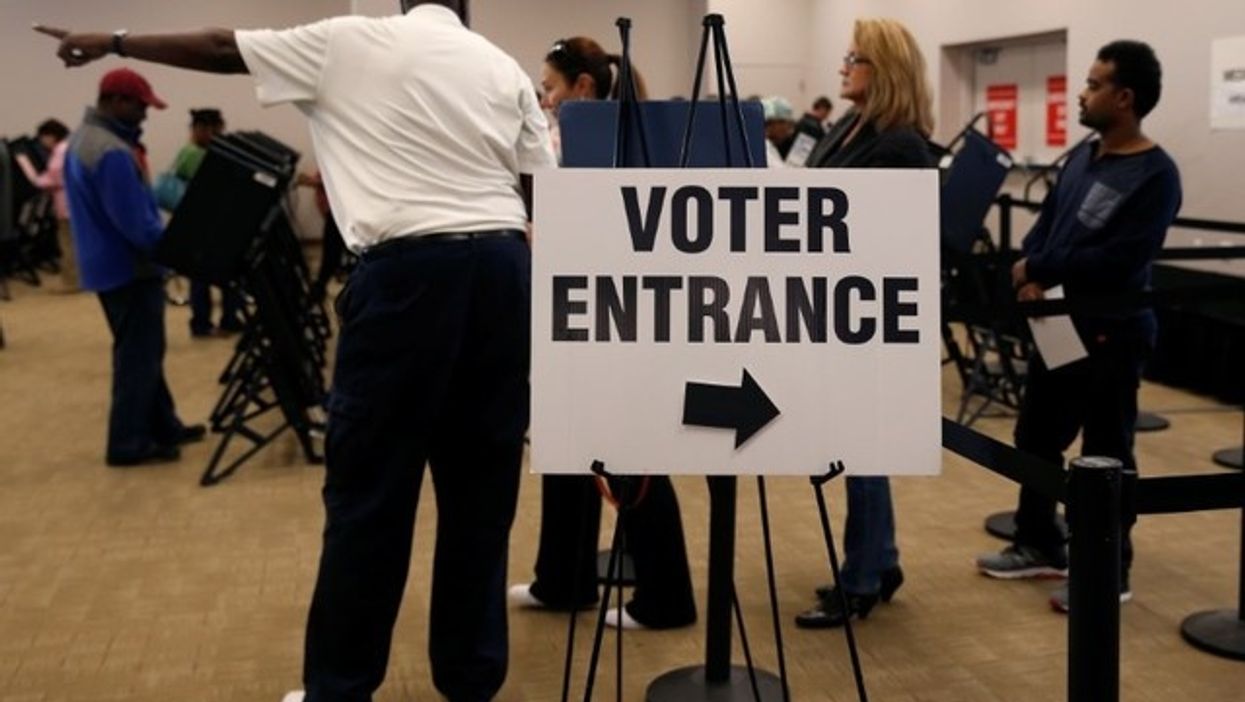 Reprinted with permission from Alternet
Many Republicans have echoed President Donald Trump's claims that mail-in voting is bad and that voting should almost always be done in person. But on Tuesday's primary in Georgia, in-person voting did not go smoothly at all — and a video posted on Twitter shows an angry, frustrated voter in that state complaining about the problems she experienced at the polls.
According to Politico reporters Zach Montellaro and Laura Barrón-López, Georgia voters have been subjected to multiple problems — from voting machines that weren't working to hours spent waiting in long lines.
---
In the video, the voter can be seen pounding on her car while declaring, "This is wrong! This is America! Please, God, help us!"
BREAKING NEWS: Voters outraged because they can't vote. @cbs46
Voting machines are down & systems aren't working all over #Atlanta
Some people have left the polls because the line has NOT moved since 6 A.M. pic.twitter.com/QfJ8fxz5TQ
— Barmel Lyons CBS46 (@BarmelLyonsTV) June 9, 2020
The voter continues, "I mean it! This is a crisis in our world to make us not exercise our right to vote." And she advised: "Everybody, tweet the networks. Everybody, please! Radio stations, everybody. Tweet, everybody. Please, everybody, we cannot tolerate this."
In Politico, Montellaro and Barrón-López explain, "Since polls opened early Tuesday morning, voters in Georgia — especially in and around Atlanta — have reported problems with voting machines and long lines, with some voters leaving without casting a ballot. The problems are a troubling sign for the burgeoning swing state's ability to handle the expected high turnout for November's presidential election."
According to Kristen Clarke, executive director of the Lawyers' Committee for Civil Rights Under Law, the problems that Georgia voters have been complaining about are not isolated incidents. Clarke told Politico, "We've received reports about long lines, polling sites that have opened late and broken machines. What's disturbing is that these problems appear widespread and not isolated."
Clarke added, "It has been most disturbing to hear about voters who have given up. Voters who were not able to withstand the long wait times, voters who had one shot this morning. Those are people who may be flatly disenfranchised."
Nse Ufot, executive director of New Georgia Project, described problems at the polls in Fulton County, Georgia and told Politico, "It's a hot, flaming, fucking mess."