Banks Gouging Their Customers Face Tough New Regulation Under Biden
@DavidCayJ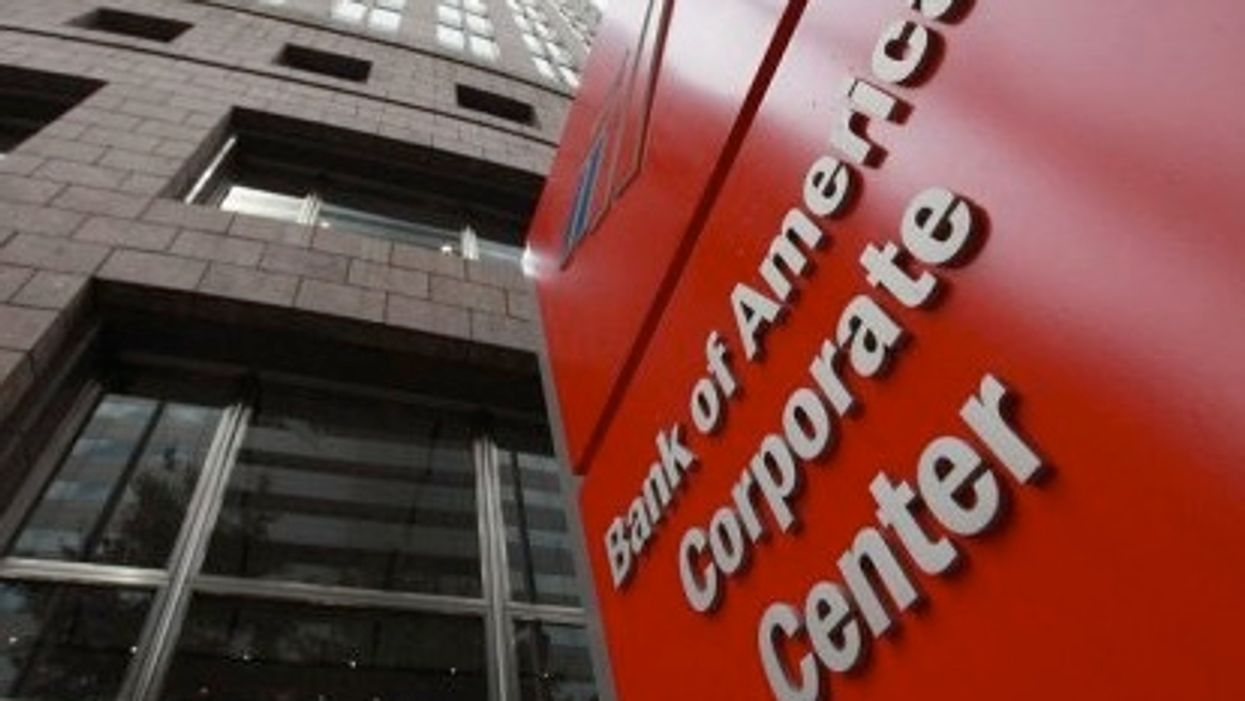 Junk fees and checking account overdraft fees are on the run now that President Joe Biden has appointed regulators who are looking out for bank customers instead of just bankers.
Such fees can result in a cup of coffee that costs $40 — five bucks for the java and a $35 bank overdraft fee because the debit card purchase came to pennies more than the customer had on deposit.
The Biden administration is reviving the Consumer Financial Protection Bureau, the brainchild of Sen. Elizabeth Warren that Trump and his cronies tried to shut down.
Before Trump, and now under Biden, the board is recovering for consumers many times its annual budget. Under Trump CFPB enforcement shriveled as $1 fines for bank misconduct became common.
In a much more tentative way, the Office of the Comptroller of the Currency may be recovering some regulatory backbone after being weakened under the predatory banker Stephen Mnuchin when he was Trump's Treasury Secretary.
Ending Junk Fees
These two agencies are pushing to end junk fees and reduce overdraft fees. The Comptroller has even proposed specific reforms on overdraft fees.
A dozen large banks, recognizing the days of easy profits from gouging customers with junk and overdraft fees were unlikely to survive a Biden administration, reduced or eliminated them last year, the trade publication American Banker reported. Its reporting showed "how quickly a longtime mainstay of the consumer banking business has fallen into disfavor."
If you haven't heard about that, it's not surprising. The actions have gained hardly any mention in America's major news organizations with a few exceptions.
For decades I've noted that newspaper business pages and cable financial news channels typically report on banking issues through the eyes of bankers instead of the vastly larger audience of bank customers.
The nonprofit National Consumer Law Center has long been at the forefront in working for policies that reduce or eliminate overdraft and junk fees. Center lawyer Chi Chi Wu says that fees for overdrafts or insufficient funds on deposit "are one of the leading reasons that people are unbanked, either because past overdrafts put the consumer on an account screening lists that prevent them from opening new accounts, or because the fees make it too costly to maintain an account."
Account screening can also be seen as an anti-consumer measure designed to give banks an excuse to reject service. It's a key factor in the public banking movement to make low-cost banking services universal.
Whitewashing Banking History
Sadly, the banking industry is busy trying to erase the real history of its price gouging, dishonest mortgage lending, and reckless risk-taking as banks mixed the staid business of retail banking (checking and savings accounts; auto, credit card, and mortgage loans) with the risky but often more profitable businesses of underwriting stocks and bonds, trading securities and commodities and insurance.
A revealing example of this comes from the web pages of the Consumer Bankers Association which has a mildly Orwellian name. The trade group is not about consumers, but retail banks that serve them. You can get a flavor of its real interest from articles it reprints. For example: Fewer People Are Paying Overdraft Fees and Banks are Hurting.
Orwellian is a strong term, but then note this February 10 announcement, paying close attention to the words "understand" and "attack."
"The Consumer Financial Protection Bureau (CFPB) last month launched a new initiative to better understand fees charged by banks and other financial institutions, with a specific emphasis on overdraft fees. The launch marked the latest attempt by the CFPB to attack the banking industry with extreme rhetoric…"
Using understanding and attack as synonyms is not just Orwellian, it's Trumpian.
Actual Banking History
Here's some perspective on why a federal agency dedicated to protecting consumers from predatory banking practices would be interested in such fees:
Overdraft fees per American adult averaged $687 in 2008 (the equivalent of $915 in today's money) with a total cost to bank customers of almost $200 billion in today's money. Fewer than 10 percent of bank customers incur more than 90 percent of bank overdraft fees, most of them poorly paid workers.
Those fees have now fallen 77 percent to $158 per American, the Consumer Bankers Association says, a burden still borne mostly by the poorly paid. But the association focuses on how this "hurts" banks, not the consumers they exist to serve.
Here's another association claim that would make Orwell smile: "America's leading banks engage in rigorous underwriting practices."
"Arts and Crafts"
Failure to underwrite mortgages, including the brazen fabrication of documents in "arts and crafts" rooms at Countrywide Mortgage to justify mortgages to unqualified buyers, was half the reason for the Great Recession in 2008. The other half was dishonest ratings by Wall Street. Journalist Michael Hudson was onto this as early as 2005 while most news reports praised the glories of mortgage lenders who were neck-deep in fraud against their customers and buyers of mortgage-backed securities.
All this is documented in the report of the Financial Crisis Inquiry Commission. From page 23 of its report:
"This report catalogues the corrosion of mortgage-lending standards…. Many mortgage lenders set the bar so low that lenders simply took eager borrowers' qualifications on faith, often with a willful disregard for a borrower's ability to pay. Nearly one-quarter of all mortgages made in the first half of 2005 were interest-only loans. During the same year, 68 percent of 'option ARM' loans originated by Countrywide and Washington Mutual had low- or no-documentation requirements."
By the way, no error has ever been found in the inquiry commission report.
Keep all this in mind as the Consumer Finance Protection Board and the Comptroller move to make new regulations that protect customers from the worst behavior by bankers.
David Cay Johnston is the Editor-in-Chief of DCReport. He is an investigative journalist and author, a specialist in economics and tax issues, and winner of the 2001 Pulitzer Prize for Beat Reporting.
Reprinted with permission from DCReport