Oversight Committee Votes To Hold Barr And Ross In Contempt Of Congress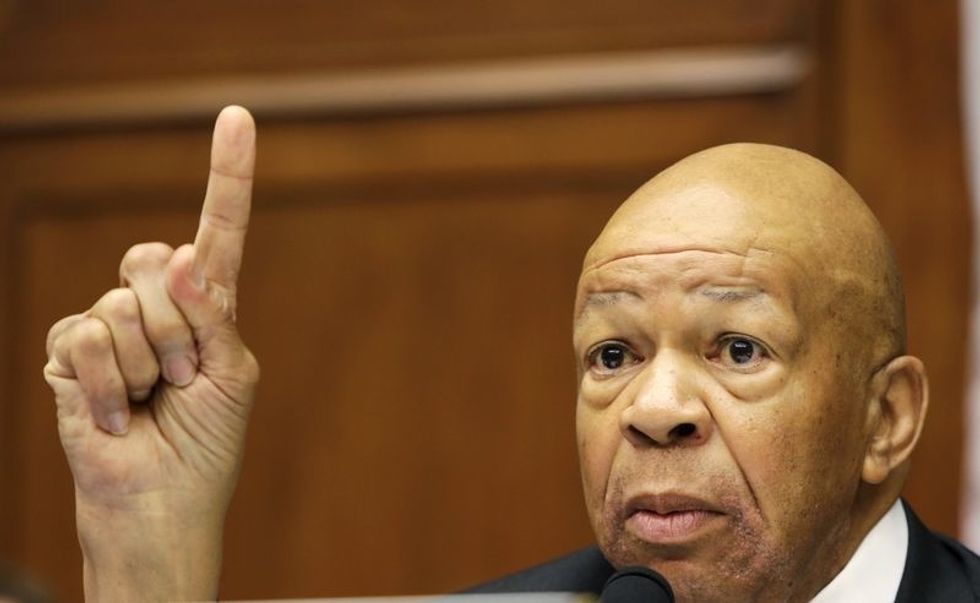 For the second time this week, members of Trump's administration have been officially admonished by the House for failing to comply with legally binding subpoenas from Congress.
The House Oversight Committee on Wednesday voted to hold both Attorney General William Barr and Commerce Secretary Wilbur Ross in contempt of Congress, as both men refused to comply with subpoenas relating to the Trump administration trying to rig the 2020 Census with a racist citizenship question.
The vote in committee was 24 to 15, with all Democratic members and one Republican supporting the contempt resolution and the rest of the Republicans opposing it. The resolution will now go before the full House to be voted on.
Both Barr and Ross have been refusing for months to turn over documents related to the citizenship question. Congress is probing the addition of the question to the Census, which experts say will lead to an undercount of millions of Hispanics in the United States because they may fear being targeted by the anti-immigrant Trump administration if they answer Census questions about citizenship.
Even worse for the Trump administration, newly uncovered documents reveal that the architect of the citizenship question specifically fought for the question to be added in order to disenfranchise Democrats and allow Republicans to hold on to power in the House. Census data is used to determine the apportionment of House seats.
Just as the Oversight Committee began debating the contempt resolution, Trump invoked executive privilege over the subpoenaed materials, thus shielding them from view.
Oversight Committee Chairman Elijah Cummings (D-MD) cried foul at Trump's decision.
"This does not appear to be an effort to engage in good-faith negotiations or accommodations," Cummings said at Wednesday's hearing. "Instead, it appears to be another example of the administration's blanket defiance of Congress' constitutionally mandated responsibilities."
This isn't the first time Congress has had to rebuke top Trump officials for ignoring subpoenas.
The House on Tuesday voted to give House Judiciary Chairman Jerry Nadler the authority to take Barr and former White House Counsel Don McGahn to court to get them to comply with subpoenas over documents related to former special counsel Robert Mueller's investigation.
Ultimately, the Trump administration is flagrantly trampling on the rule of law. But Democrats in the House are using their powers of oversight to try to stop it.
Published with permission of The American Independent. 
IMAGE:  The chairman of the House Committee on Oversight and Government Reform committee, Congressman Elijah Cummings (D-MD), on Capitol Hill in Washington September 29, 2015. REUTERS/Gary Cameron