Overwhelming Majority Of Americans Oppose Trump's Transgender Troop Ban
@Snipy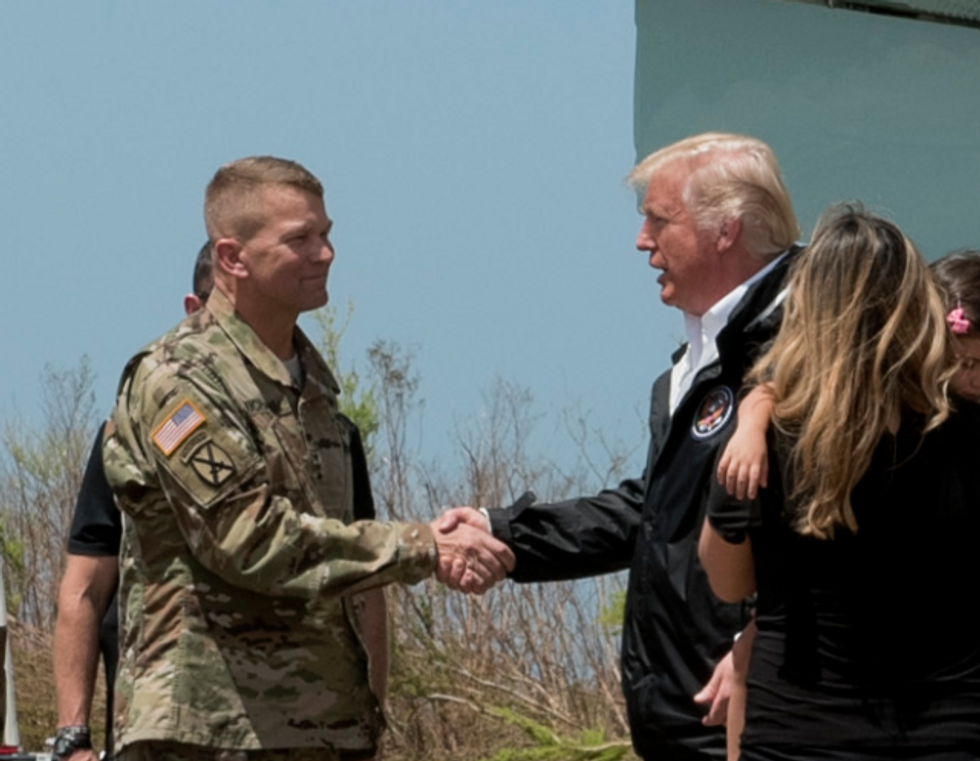 No matter how you slice it, Americans hate Trump's transgender troop ban.
A new poll from Gallup found that, except for Republicans, everyone surveyed backs the right of openly transgender troops to serve in the military.
Overall, 71 percent of people who were asked whether they favored or opposed allowing openly transgender men and women to serve in the military said they favored that right.
However, breaking down the data makes the breadth of the support even more evident. Among Democrats, 88 percent support transgender troops serving. The number is almost as high for people who consider themselves independents  — 78 percent.
Veterans favor allowing openly transgender people to serve by a substantial majority of 56 percent, while non-veterans clock in at 73 percent.
Women support transgender troop service more than men — 79 percent versus 64 percent — but both display solid support.
Finally, a majority of Americans across every age group also agree transgender people should be allowed to serve.
In fact, the only group surveyed where support for transgender troops didn't break 50 percent was Republicans, but even there, a substantial portion — 43 percent — are in favor of their service.
And it isn't just polls that reflect strong American support. National Guard leaders in five states are defying Trump's ban and allowing openly transgender troops to serve. Former Defense Secretary Jim Mattis begged him to drop the ban. The American Medical Association said there was "no medically valid reason" for Trump's ban.
All of this just shows how out of step Republicans are. They're following Trump's lead in pushing his hateful ban, and they've never stopped to consider if that is what their constituents actually want.
Instead, they've just tried to block the House from defunding enforcement of the ban. 182 Republicans voted against a Democratic measure that would have stopped the Pentagon from using federal funds to implement the ban.
Americans oppose Trump and they oppose his bigoted policies. The question is whether the Republicans who supposedly represent them will stop blindly following Trump and implement policies their constituents really want.
Published with permission of The American Independent.