Pacifist Or Chickenhawk? How Jeb (Almost) Avoided The Vietnam Draft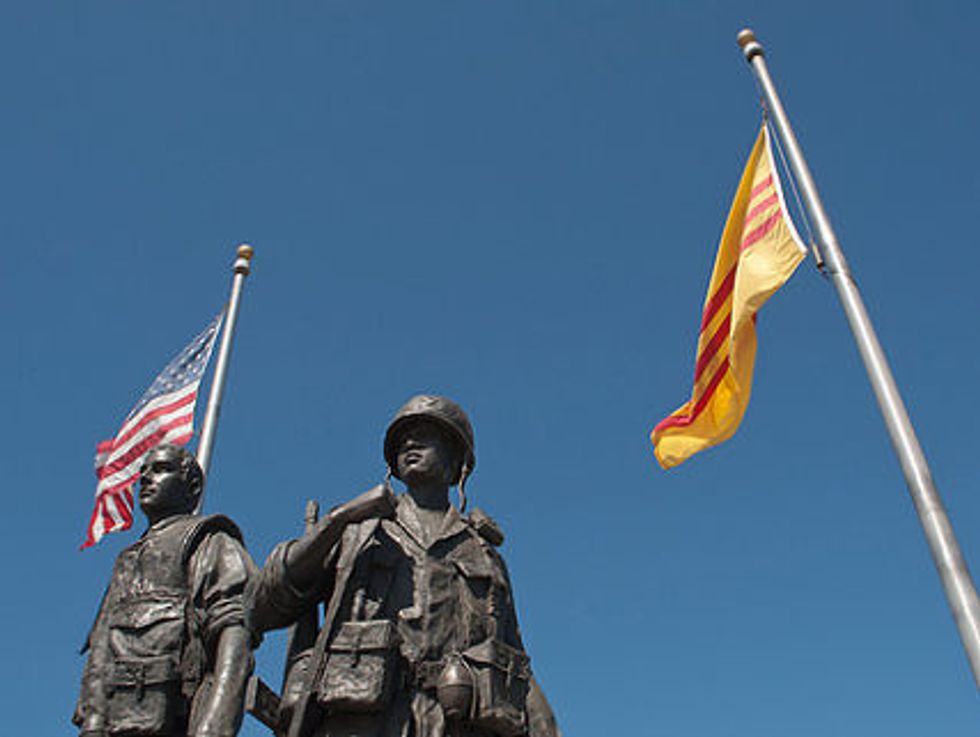 Whatever Jeb Bush actually believes about his brother's disastrous invasion of Iraq – a vexing issue since the former Florida governor and would-be GOP presidential candidate has now offered a few confusing answers  – he once considered pretending to be a pacifist to protect his own privileged hide.
In 1972, according to Bush dynasty biographer Kitty Kelley, Jeb drew number 26 in the Vietnam draft lottery, a stroke of bad luck that likely meant his induction the following year.
Jeb then told his parents, George H.W. and Barbara, that he might file for "conscientious objector" status in order to avoid the draft. Applying to become a "C.O." was a way out then available only to young men who opposed all war, usually on religious grounds — but not if, like Jeb, they merely opposed the conflict in Southeast Asia.
Barbara Bush said that her husband assured Jeb: "Whatever you decide…I will back you 100 percent," regardless of his own military service in World War II and his full-throated support for the Vietnam War.
Fortunately for Jeb, the U.S. military began to withdraw from Vietnam in 1973, and the draft wound down before he could be called. Evidently, he remains enthusiastic about war only for other people's sons and daughters, an attitude that seems all too typical of the Bush family (and its most prominent political ally) in his generation.