Panel: White House Press Corps Doesn't Yet Reflect America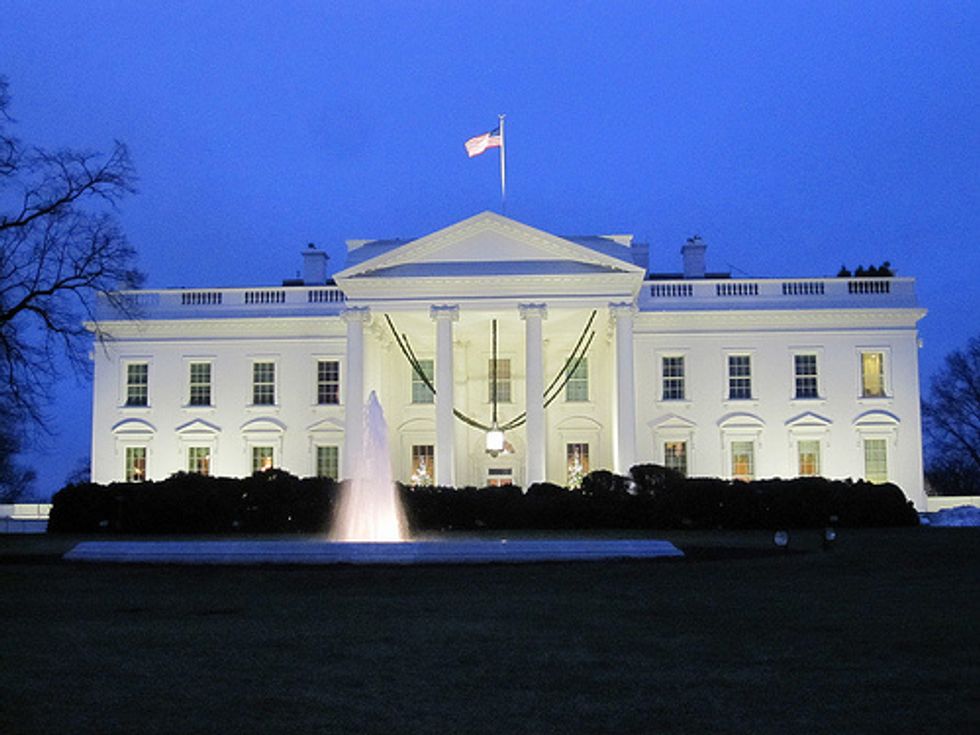 By Lauren Kirkwood, McClatchy Washington Bureau
WASHINGTON — While the dynamic in the White House press briefing room has changed drastically from the days when minority reporters were barred, the level of diversity among reporters who cover the presidency still doesn't reflect the makeup of the country as a whole, a panel of current and former Washington journalists said Monday.
Print and television news outlets can do more to attract journalists of color to the field of political reporting and ensure that a range of perspectives is represented in the White House press corps, several journalists said during the panel discussion, which was co-hosted by George Washington University's School of Media and Public Affairs and the White House Correspondents' Association.
The association, which is celebrating its centennial this year, organized the event as part of a weeklong series leading up to its annual dinner.
The panel was moderated by April Ryan, White House reporter for American Urban Radio Networks, and the panelists included Jim Avila, a correspondent with ABC News and Fusion; Ed Chen, former White House Correspondents' Association president; David Nakamura, White House reporter for The Washington Post; Kevin Merida, managing editor at The Washington Post; Sonya Ross, race and ethnicity editor at The Associated Press; Ken Strickland, Washington bureau chief for NBC News; and Kristen Welker, White House correspondent for NBC News.
The importance of diversity as a means of fostering more comprehensive political reporting, rather than simply for its own sake, was a major theme of the panel's discussion, and one that's as relevant today as it was 70 years ago, several panelists said.
"It's not unusual for me to find that I'm the only female journalist of color in the front row during some of the briefings," Welker said. "I think it's incredibly important that we think about diversity in the context of the White House press corps, because it's important that the group of people there is representative of the diversity that we see throughout the country. I think that as reporters we certainly bring to bear our own set of experiences, our backgrounds, to our reporting."
Seventy years ago, Atlanta Daily World journalist Harry McAlpin became the first black reporter to cover a White House news briefing, and he brought to the briefing room questions that no other reporters were asking, about subjects that ranged from the treatment of black troops to anti-lynching laws, National Journal correspondent George Condon told Monday's audience.
Although minority journalists such as McAlpin paved the way for the more diverse group of journalists who attend briefings today, their aim was not to make news by breaking barriers but rather to deliver the news their readers needed, he said.
"They didn't want to be first; all they wanted was to be reporters," Condon said. "They wanted to ask questions on issues important to their community."
The White House Correspondents' Association recently created a scholarship for journalism students in McAlpin's name, and he will be honored at the association's dinner Saturday.
But even with the progress that's been made over the past 70 years, white male reporters still dominate the White House press corps, the panelists noted.
The correspondents' association doesn't break down its membership by race or gender, said Steven Thomma, the group's president and McClatchy's government and politics editor.
Last summer, a Washington Post story on the press corps said seven of 53 people who regularly reported from the White House were African-American or Asian-American. The story cited "head counts by a dozen White House correspondents, journalism organizations and other sources."
"It certainly has gotten better if you compared figures with maybe 30 years ago," said Martha Joynt Kumar, a political science professor at Towson University who did not appear on Monday's panel but studies the White House press corps. "But it's going to take a commitment by news organizations to bring about the diversity we need in our reporting. It's not going to happen by chance."
The ability to encourage and promote minority journalists interested in political reporting resides with schools, which can interest students in history and politics, as well as with those in management positions at news organizations, who have the responsibility to recognize and develop talent, Strickland said.
Photo: Tom Lohdan via Flickr