Papadopoulos Sentencing To Move Forward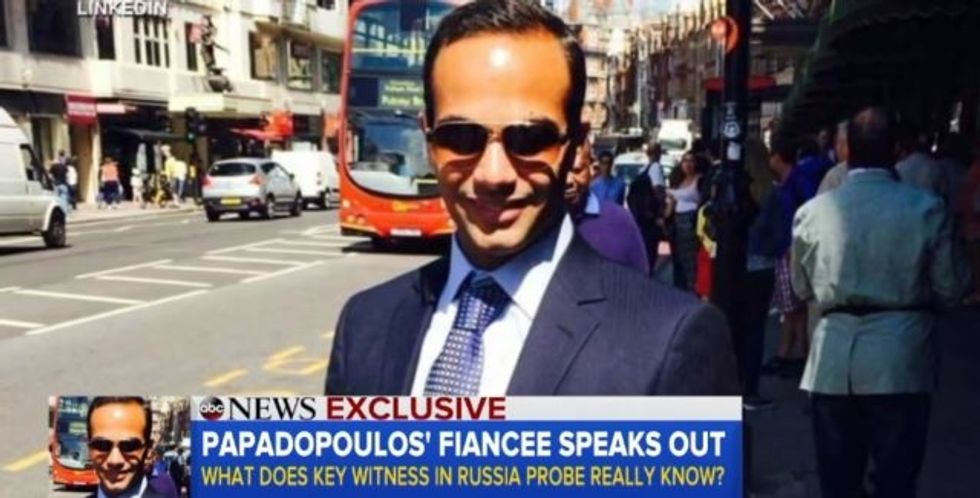 Reprinted with permission from AlterNet.
Special counsel Robert Mueller on Wednesday asked a federal judge to begin the sentencing process for former Donald Trump campaign adviser George Papadopoulos after delaying his court proceeding for months, CNN reports.
Papadopoulos, who pled guilty under seal in October after admitting he lied to the FBI about his communications with three individuals—two of which are Russians.
Former federal prosecutor and MSNBC contributor Joyce Alene said the move "likely means Mueller won't use Papadopoulos as a trial witness.
Mueller has put off Papadopoulos's sentencing for months while his cooperation has continued. Today he tells court he's ready to move ahead with it. pic.twitter.com/poC3VTYfpZ

— Andrew Prokop (@awprokop) May 23, 2018
"Whether that's because he won't be indicating anything he could be useful for, because the case is tight without him and/or because there is an issue with putting [him] on the witness stand isn't clear yet," Alene wrote on Twitter.
Elizabeth Preza is the Managing Editor of AlterNet. Follow her on Twitter @lizacisms.