Parolees Charged In Harvey Shooting, Hostage Standoff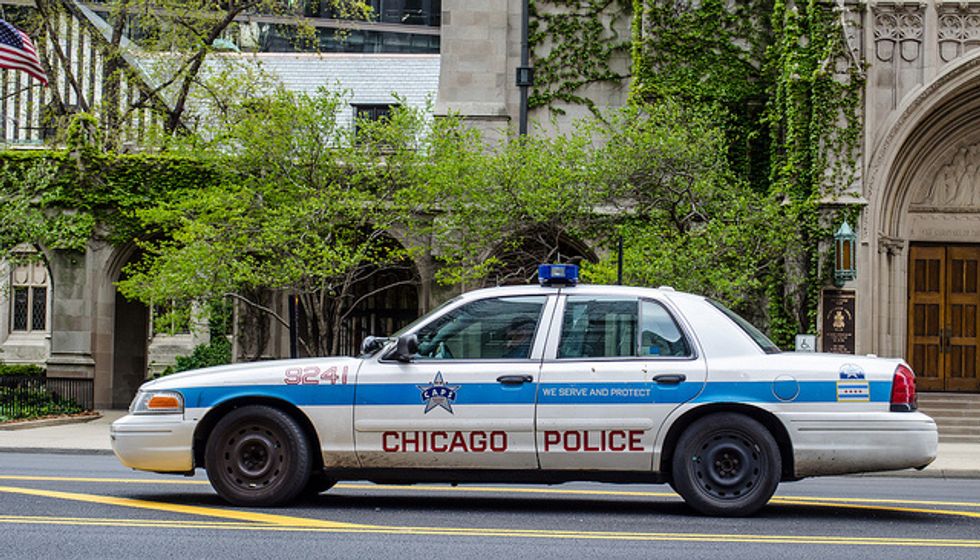 By Peter Nickeas, Chicago Tribune
Two parolees in their 40s were charged in connection with the shooting of a Harvey, Ill., police officer earlier this week that led to a hostage standoff in the Chicago South Suburb.
David Jordan, of Dixmoor and Peter Williams, of Chicago, were each charged with attempted murder of a police officer, aggravated criminal sexual assault with a firearm, home invasion, and aggravated kidnapping.
Both are expected in bond court in Markham, Ill., at 9 a.m.
Police said the two are responsible "for the shooting of Harvey Police Officer Darnel Keel and the hostage standoff within the 147000 block of Seeley on Aug. 19."
Jordan is a convicted murderer and armed robber, according to the Illinois Department of Corrections. He was sentenced to 47 years in prison in 1990 and also charged with possessing a weapon in prison. He served exactly half that amount of time, according to a IDOC spokesman.
Williams was convicted three times of being a felon in possession of a firearm, in addition to convictions for concealing a homicide, aggravated vehicular hijacking, lacking a firearm owner's ID card, and defacing a firearm's identifying markings, according to DOC records.
The two are accused of breaking into a house, shooting two police officers, and then taking six kids and two women hostage for 21 hours.
The ordeal started about 1 p.m. Tuesday in a house at 147th Street and Robey Avenue, where police responded to a call of a break-in.
The first arriving officers exchanged gunfire with people inside, according to police, and the two men inside took everyone else hostage.
Photo: David D'Agastino via Flickr
Interested in national news? Sign up for our daily email newsletter!