Pat Robertson: Trump Must Shut Down Mueller Probe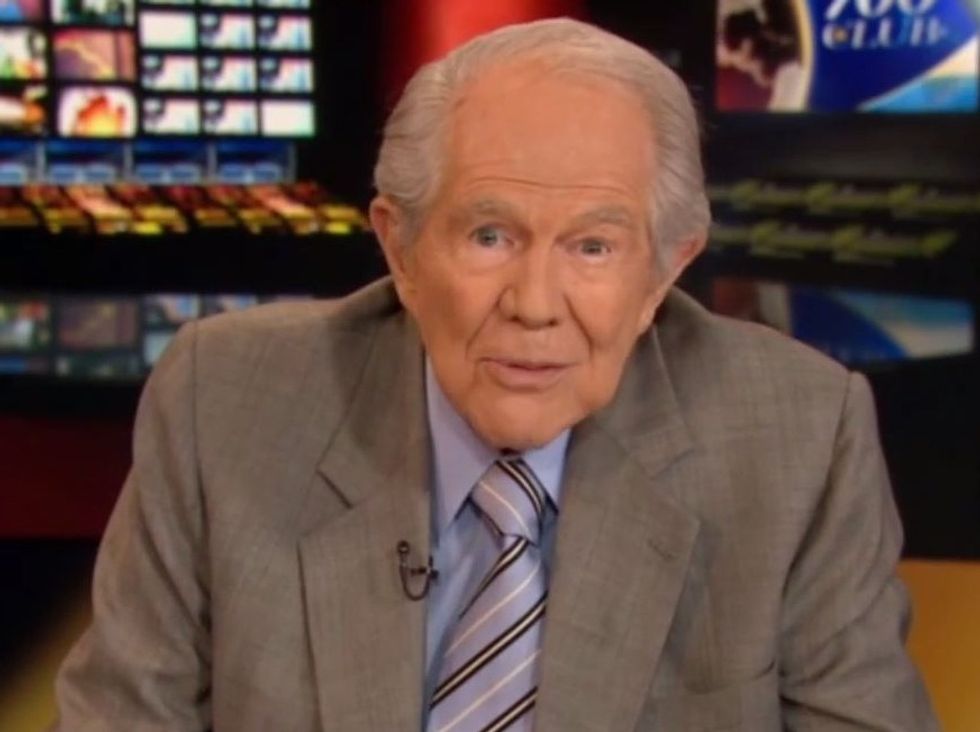 Reprinted with permission from AlterNet.
Pat Robertson, the 700 Club host who once suggested gay men living with HIV try to infect others through handshakes, went on a rambling monologue in defense of President Donald Trump that suggested he shut down investigations into the Russia scandal and dismiss special prosecutor Bob Mueller.
"He [Trump] can grant a pardon to everybody involved in this thing if he wants to," Robertson said. "He has every right to shut Mueller down and say, 'You have gone as far as you need to and I have instructed my Justice Department to close you down.'"
Robertson doesn't seem interested at all in whether crimes were committed. His only concern is the preservation of Trump's corrupt presidency.
"He can grant a blanket pardon for everybody involved in everything and say, 'I pardon them all, it's all over, case closed,'" Robertson said. "He's got to shut this thing down, he's just got to."
Robertson's comments are troubling due to the fact that his viewers are primarily evangelical Christians. White evangelicals voted overwhelmingly for Trump, a nonreligious, thrice-married reality star.
Watch the clip below.
Chris Sosa is an associate editor at AlterNet. His work has appeared in Mic, Salon, Care2, Huffington Post and other publications. Previously, he was a campaign specialist and media spokesperson for People for the Ethical Treatment of Animals. Follow him on Twitter @ChrisSosa.