'Patient Zero' And Other Myths About HIV/AIDS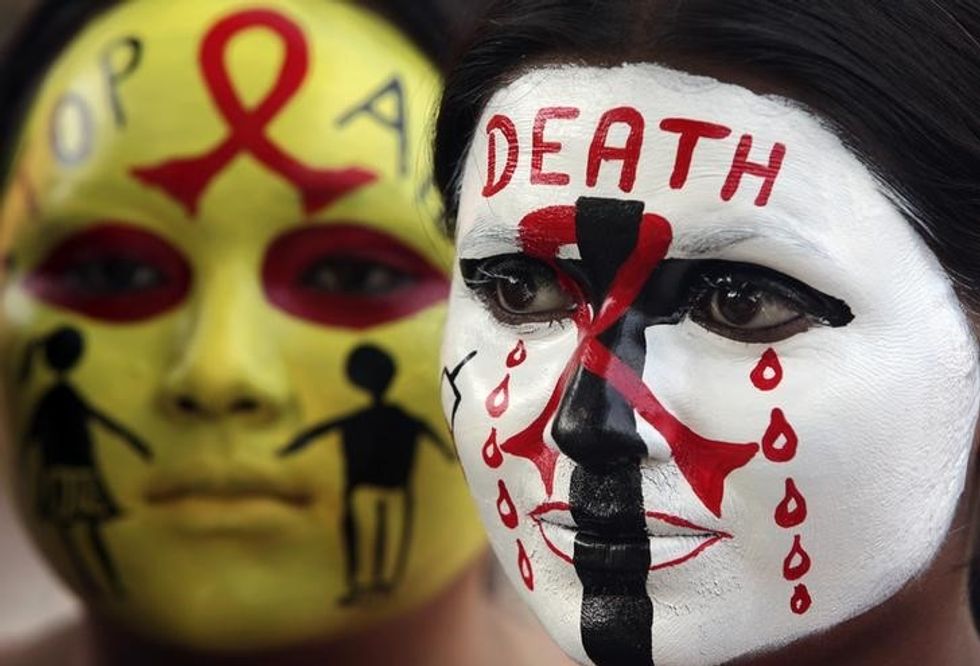 Gaetan Dugas was a victim of more than just the AIDS virus. He was also blamed, posthumously, for propagating the epidemic. He was even given the moniker "Patient Zero."
Thanks to some scientific sleuthing, that rap has been laid to rest. Patient Zero never existed.
In fact, Dugas' "zero" designation in popular culture was a solecism propagated in no small part by the author Randy Shilts in "And the Band Played On," his book about the AIDS crisis. In fact, Dugas had been assigned the letter O, not a number, by a scientist at the Centers for Disease Control and Prevention. The letter denoted that Dugas was from "outside Southern California." It meant nothing more, according to a report for the journal Nature.
Testing of old blood samples proves that Dugas, a Canadian flight attendant who died in early 1984, carried a strain of the virus that was already in New York several years before he ever traveled there.
Researchers now believe that around 1967, the HIV virus first moved from Zaire to Haiti. From there it was transferred to New York by 1971. By 1976, gay men in San Francisco were becoming infected.
Dugas' vindication has been a long time coming. Yet the spread of AIDS in the United States remains a cautionary tale, not just about the injustice of demonizing victims but also about the consequences of public fear, misinformation, bias and government stalling. Americans died needlessly. They still are.
It's easy to cast HIV and AIDS as a footnote of yesteryear, a horrific epidemic that raged and then was brought under control by antiretroviral drugs. There is some truth there. Advances have been made in treating the disease and blocking its transmission.
Yet here we are, 30 years later, and once again those being infected somehow don't seem to merit public sympathy. They're the wrong people, perhaps.
In the early days of the epidemic, it was gay men who suffered most. Society then largely reviled homosexuality. AIDS patients were ignored, even as they were reduced to walking skeletons. Then-President Ronald Reagan earned the disdain he still draws for his refusal to acknowledge the crisis, much less to agree that the government had a role in combating AIDS as a public health issue.
Today, high concentrations of the estimated 44,000 new cases of HIV/AIDS in the United States in 2014 were among African-Americans (44 percent) and Latinos (23 percent), many of them impoverished. Whites, although still a majority of the population, made up 27 percent of new cases. Young gay and bisexual men are particularly at risk.
The term epidemic is still being used but with the qualifier "concentrated," as the infection rates are isolated among these groups. About 1.2 million people living in the U.S. are infected. About one in eight (13 percent) aren't aware that they carry the virus, according to the CDC.
The AIDS crisis transformed the gay rights movement, and gay activist efforts transformed the way the public, the government and the medical profession confronted the epidemic. The actions of groups like ACT UP pushed for recognition of the suffering and forced the government and civil society to respond.
Broader public support came after the AIDS-related death of Rock Hudson, through the activism of stars like Elizabeth Taylor and Michael Jackson and outreach like the traveling AIDS quilt, each panel of which was dedicated to a victim of the virus.
Princess Diana was photographed shaking the hands of AIDS patients, ungloved, to convince people that the virus couldn't spread by casual contact. And a young Indiana boy named Ryan White had to die before parents stopped yanking their children from schools if it was found that a student like Ryan, infected by a blood transfusion, attended.
Today, epidemiologists are concerned about rising rates of opiate addiction, as many people inject heroin and share needles. And despite greater public acceptance of gay men, many women still contract the virus through heterosexual sex with men who have been with other men. Studies show that many young gay men have a naive disregard for the dangers of the virus. They operate as if they are immune, or as if HIV is curable. It's not.
Nearly 7,000 people in the U.S. died of AIDS-related illness in 2013. By comparison, some 1.2 million died in sub-Saharan Africa. Which brings us back to the problem of the "wrong" kind of people suffering and the consequent lack of sympathy.
We have to wonder, what is the future of AIDS prevention in the U.S. and the world? And what — or who — will it take to move people to care about this still-thriving epidemic?
Mary Sanchez: msanchez@kcstar.com, @msanchezcolumn
Photo: Volunteers of National Service Scheme (NSS) pose with HIV/AIDS awareness messages on their faces during a face painting competition ahead of the World AIDS Day in the northern Indian city of Chandigarh November 29, 2014. REUTERS/Ajay Verma