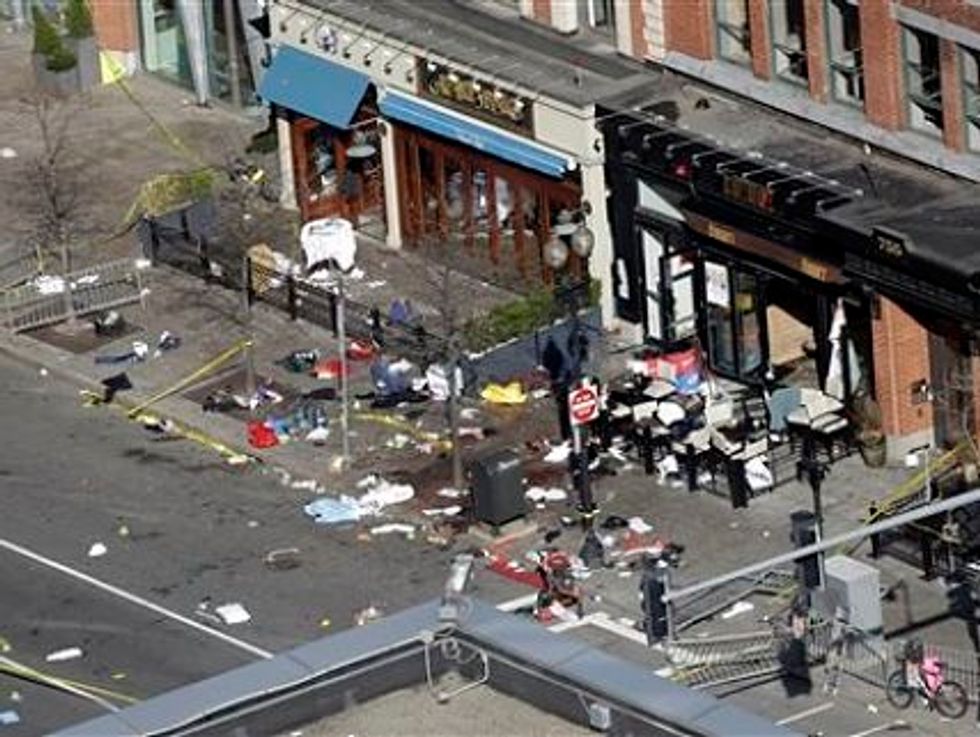 WASHINGTON — The bombings at the Boston Marathon would be horrific on any day, but it is something particularly disturbing that they happened on Patriots' Day. It's a holiday celebrated only in Massachusetts and Maine, but it's my favorite patriotic holiday, for reasons both historical and personal.
President Obama was right when he said Patriots' Day is "a day that celebrates the free and fiercely independent spirit that this great American city of Boston has reflected from the earliest days of our nation." Though celebrated on the third Monday in April, the actual Patriots' Day is April 19. It marks the Battles of Lexington and Concord and "the shot heard 'round the world." In a sense, it's our first day as an independent nation, even though we didn't declare independence until July 4, 1776.
But for many people from Massachusetts, myself included, the day also carries intense personal memories. If I'm honest, my real love is explained by the fact that for several years, my late father and I would catch a Red Sox day-night doubleheader. There was a game in the morning, then we would go out to have lunch and watch the end of the Boston Marathon, and then we'd be back to watch the Red Sox later in the afternoon. Countless families had comparable Patriots' Day rituals. To celebrate freedom, baseball and the international competition of the marathon all at once was something we could only do in Boston.
At this point, we have no idea who did this. So we don't know how the significance of Patriots' Day factored into the decision to commit an act of terror. But it is a horrible defilement of a date treasured by the whole nation, and especially by those of us who have known its joys very personally.
E.J. Dionne's email address is ejdionne@washpost.com
© 2013, Washington Post Writers Group
AP Photo/Elise Amendola