Patriots Rally To Stun Falcons For Super Bowl Victory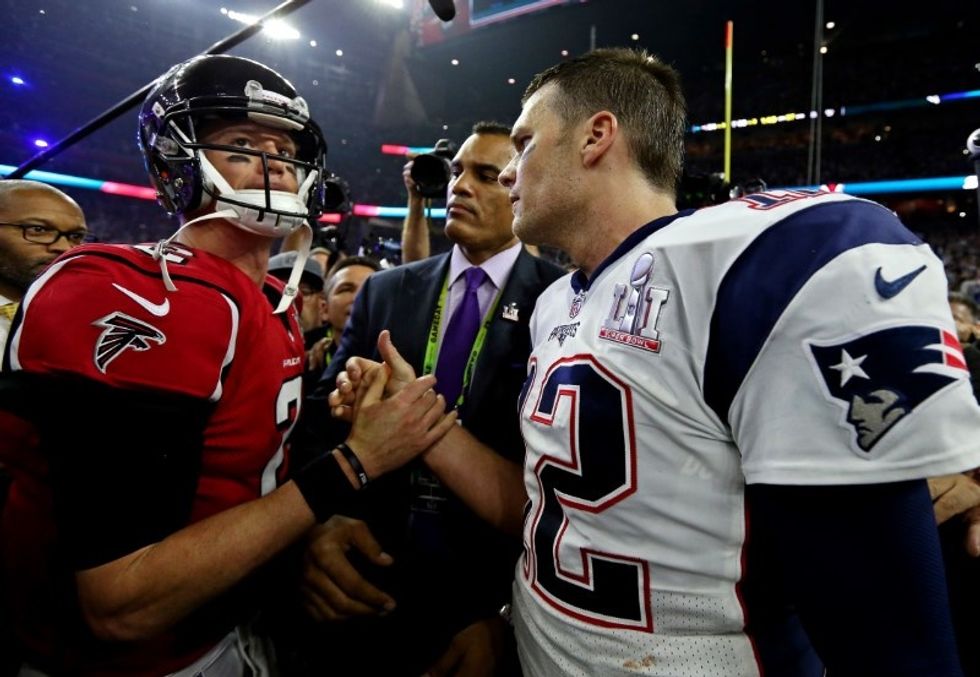 HOUSTON (Reuters) – The New England Patriots stormed back from a 25-point deficit to win their fifth Super Bowl with a stunning 34-28 overtime win over the Atlanta Falcons on Sunday in the National Football League's championship game.
The Patriots, who seemed to have nothing go their way all night, came alive with a 19-point fourth quarter to force overtime where they put the finishing touches on their record comeback when James White scored on a two-yard run.
With the win, Tom Brady becomes the first quarterback to win five Super Bowl championships and, at 39, the second oldest at his position to win the NFL's biggest prize.
Brady was also named the Super Bowl's most valuable player for the fourth time in his illustrious career while the Atlanta Falcons were denied a maiden NFL title.
"We all brought each other back," an emotional Brady said as a shower of confetti fell on the field inside NRG Stadium. "We never felt out of it. It was a tough battle."
"They (Atlanta) have a great team, I give them a lot of credit. We just made a few more plays than them."
With 10 points being the previous biggest comeback to win a Super Bowl and their team up 28-3 in the third quarter the Falcons and their fans could be excused if they were getting ready to party when Brady went to work.
Proving no lead is safe with Brady at the controls, the New England quarterback would not go down without a fight throwing touchdowns to James White and Danny Amendola. White ran in for another score and Stephen Gostkowski had a 33-yard field goal.
The Patriots also had a pair of two-point converts to force the first overtime in Super Bowl history and leave the Falcons and their fans stunned.
(Editing by Frank Pingue)