Paul Ryan Blames Loss On 'Urban' People Whose Opinions Apparently Don't Matter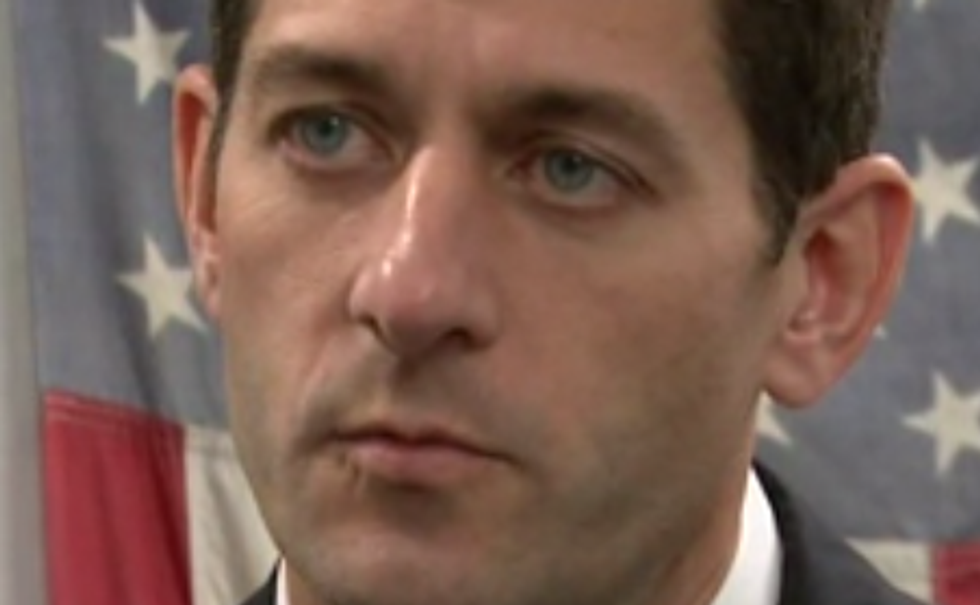 Much has been made of the Republicans' self-delusion that led to shellshock when President Obama defeated Mitt Romney in an electoral landslide. But in his first post-election interview, Romney's running mate Rep. Paul Ryan (R-WI) proved that all the delusion has not yet lifted.
"I think the surprise was some of the turnout, especially in urban areas, which gave President Obama the big margin to win this race," said Ryan, in an interview with WISC-TV Monday. (You can watch the full interview here.) Ryan was apparently referencing the record African-American turnout that helped the president win re-election.
He went on to say that Romney didn't pick him just to win Wisconsin, which the Republican ticket lost by 6.7 percent, but for issues.
Ryan is most famous for his two budget plans — both of which dramatically cut the growth of government spending on Medicare, Medicaid and nearly all programs that help working families — while cutting taxes, especially on the rich.
"I don't think we lost it on those budget issues, especially on Medicare — we clearly didn't lose it on those issues," he said.
Apparently Paul Ryan either hasn't looked at the exit polls or they don't matter because the turnout came from "urban areas."
On behalf of the AFL-CIO, Hart Research conducted a poll of voters as budget negotiations were set to begin between the president and Republicans in Congress. They, along with the exit polls from the day of the election, showed that a substantial majority of Americans favor asking the rich to pay more taxes. However, 75 percent of voters agree with the statement that we should protect Medicare and Social Security benefits from cuts.
Romney and Ryan's Medicare plan not only cut the new benefits included in Medicare from the Affordable Care Act, it dramatically transformed the program to a premium support system that would ask seniors to pay more for the care they already have.
It was Ryan's association with his budget that won him a place on the GOP ticket, after Romney had adopted many of his ideas. And that same association led to Ryan spending the last few weeks of the campaign out of the limelight. Romney reportedly nixed Ryan's plan to tour inner cities to speak about poverty.
Perhaps proposing the largest transfer of wealth from the middle class to the rich in American history doesn't make you the best spokesman on poverty.
Apparently Ryan needs more shocks before he gives up on proposals that have been soundly rejected by the American people