Paul Ryan Clarifies 'Inarticulate' Comments On Lazy Inner-City Men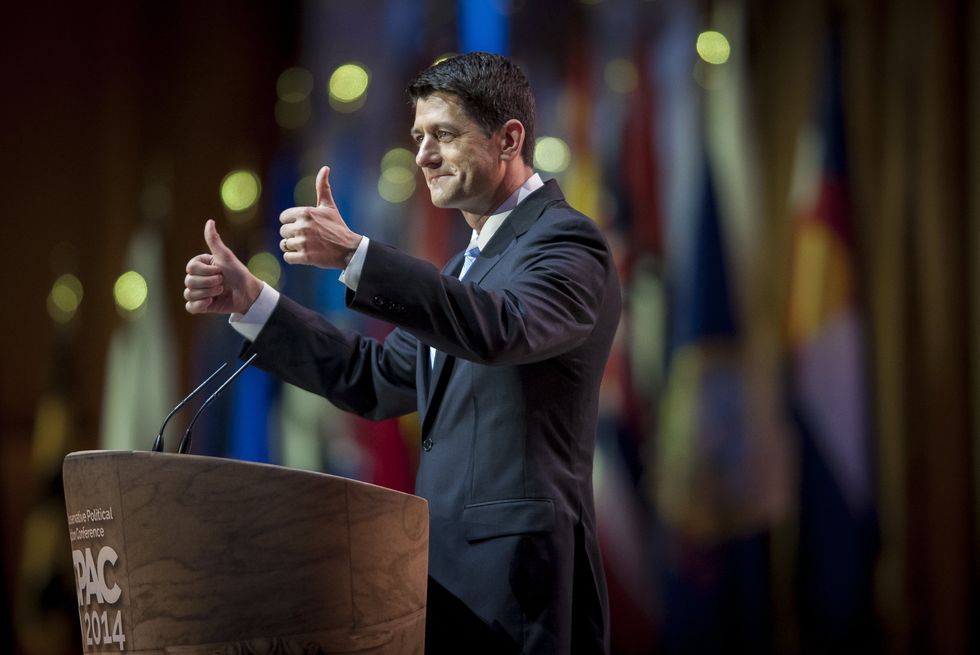 Rep. Paul Ryan's (R-WI) pesky intellectual love affair with Ayn Rand blew up in his face again on Wednesday, when he casually made offensive remarks about the work ethic in America's "inner cities." On Thursday, he clarified his controversial comments, arguing that society as a whole has not properly cared for the poor.
"We have got this tailspin of culture, in our inner cities in particular," Ryan told conservative radio host Bill Bennett, "of men not working and just generations of men not even thinking about working or learning to value the culture of work, so there is a real culture problem here that has to be dealt with."
Critics have accused Ryan of being racially insensitive and patronizing. Rep. Barbara Lee (D-CA), for example, characterized his remarks as a "thinly veiled racial attack."
"My colleague Congressman Ryan's comments about 'inner city' poverty are a thinly veiled racial attack and cannot be tolerated," Lee said. "Let's be clear, when Mr. Ryan says 'inner city,' when he says, 'culture,' these are simply code words for what he really means: 'black.'"
House Minority Leader Nancy Pelosi (D-CA) piled on: "There are few words that can describe such a deeply ignorant comment, but shameful, disturbing, and wrong offer a good start," a spokesperson for Pelosi said in a statement.
Later on Wednesday and again on Thursday, Ryan attempted to defend and explain his views. He first told reporters that his remarks had "nothing to do whatsoever with race. It never even occurred to me. This has nothing to do with race whatsoever." On Thursday, Ryan recognized that what he said could be construed as offensive and released a statement to clarify his "inarticulate" comments.
"I was not implicating the culture of one community — but of society as a whole. We have allowed our society to isolate or quarantine the poor rather than integrate people into our communities," he said in a statement.
It may be worthwhile to examine Ryan's attitude toward helping the poor and his attempt to "integrate" the economically disadvantaged into "our communities."
First, as he attempted to make clear in 2012, he turns to theological scholars like St. Thomas Aquinas, not pop philosophers like Ayn Rand, for inspiration on this issue.
But Ryan's 2012 budget proposal sought to "help" poor people with cuts to the top federal income tax rate, ensuring the most wealthy Americans pay less. Cuts to social programs that directly benefit the poor would, of course, offset the tax reduction.
In Paul Ryan's world — or is it Ayn Rand's? — the poor would then pull themselves up by their bootstraps and stop mooching off the rich and relying on social safety-net programs for basic necessities. And, most importantly, the top earners in this country wouldn't have to shell out their hard-earned money to people who don't understand the value of work because of their "culture."
It's just how St. Thomas Aquinas would have wanted it.
Pete Marovich/MCT