Paul Ryan Takes A Shot At Romney's '47 Percent' Comment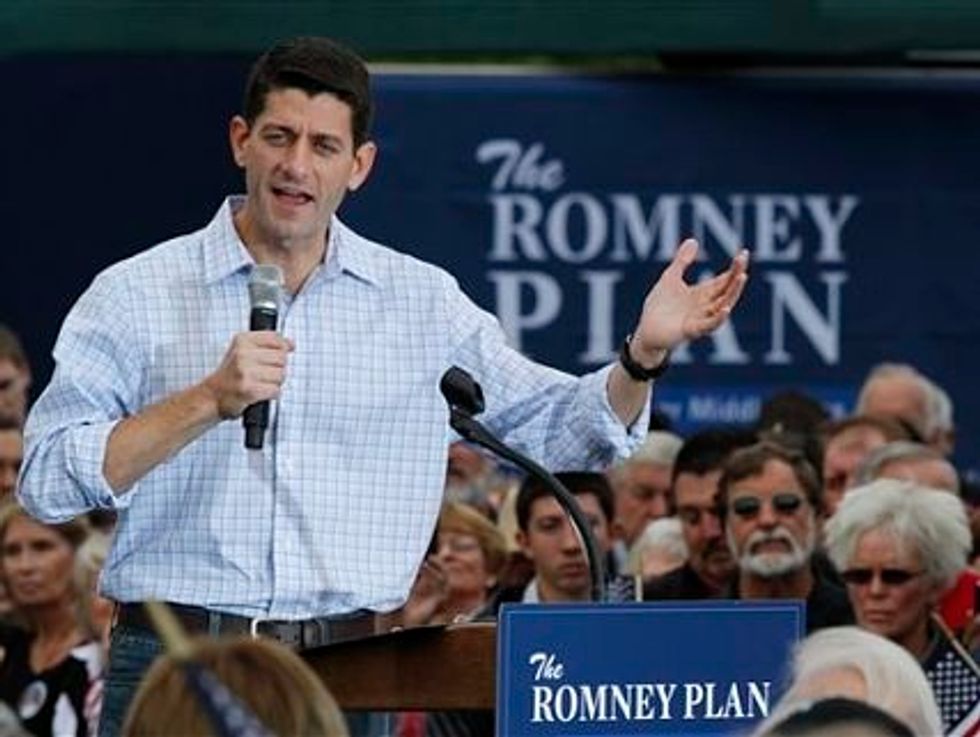 Paul Ryan (R-WI) used his first major speech after the election to separate himself from Mitt Romney.
Speaking at the Jack Kemp Foundation's Leadership Award Dinner, the former GOP nominee for vice president and current chairman of the House Budget Committee told the attendees, "Both parties tend to divide Americans into 'our voters' and 'their voters."
In his infamous "47 percent" tape recorded at a private fundraiser during the campaign, Mitt Romney claimed that 47 percent of Americans could never be convinced to vote for him because they were dependent on the government. Ironically, Romney's share of the popular vote has turned out to be just about exactly 47 percent.
"Republicans must steer far clear of that trap," Ryan said. "We must speak to the aspirations and anxieties of every American. I believe we can turn on the engines of upward mobility so that no one is left out from the promise of America."
Senator Marco Rubio (R-FL) also spoke at the event, leading many to call the dinner the first event of the 2016 GOP primary. Both speakers joked about sharing another dinner in Iowa, New Hampshire or South Carolina.
Politico reports that Ryan used the word "poverty" 15 times in his speech, which suggests that he's focusing on the messaging he wanted to use in a series of speeches to be given in urban areas this past fall. The Romney campaign reportedly nixed Ryan's idea.
During the final weeks of the campaign Ryan seemed to disappear, as swing voters seemed turned off by his budget, which would be " the biggest transfer of wealth, from poor and middle class to rich, in modern U.S. history."
Ryan said he was proud of the campaign he just ran and called the the former governor of Massachusetts a "a good man."
As they try to figure out why Mitt Romney lost, Republicans have focused on CNN's poll question, "What is the most important candidate quality to your vote?" Among the people who said "Cares about people," Mitt Romney lost 81-18 percent.
Clearly, Ryan's approach to improving that result is to insist that he cares about all Americans.
However, as a member of the Republican negotiation team on the so-called "fiscal cliff," he's continued to endorse cuts to Medicare, Medicaid and Social Security that the public largely rejects. He's also steadfast in his defense of keeping tax rates low for the rich. The congressman never mentioned immigration reform, a policy many Republicans are now endorsing to reverse their losses with Latinos.
The difference between Ryan now and Romney's campaign, for now, is entirely in tone.
Photo credit: AP Photo/Steve Helber