Pence: 'No Endorsement' Of Wikileaks By Trump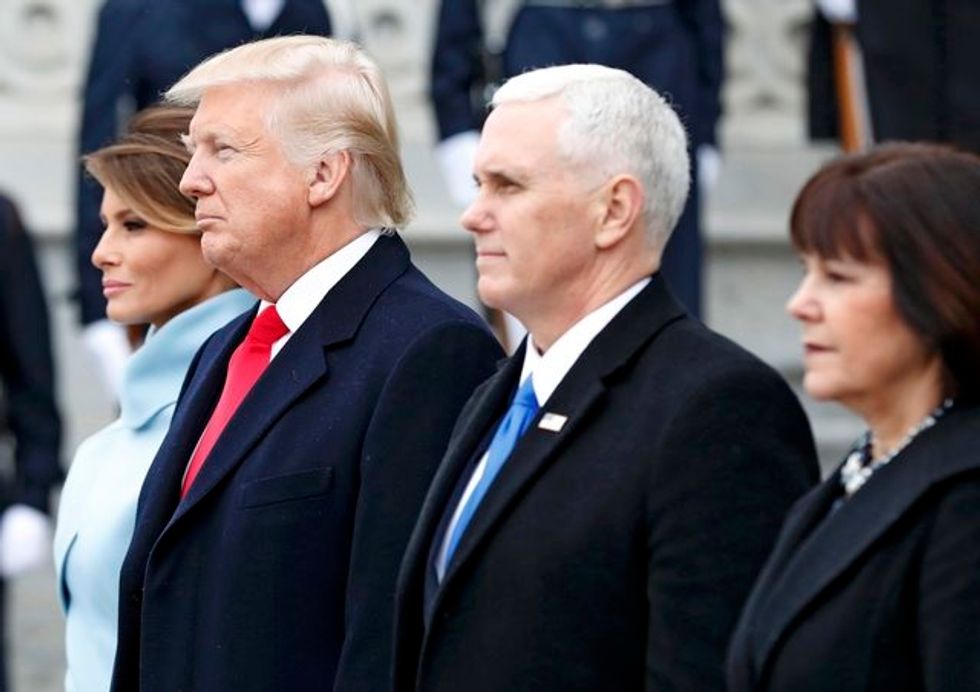 Vice President Mike Pence tried to defend the indefensible, claiming in an interview with CNN that Trump's professions of "love" for WikiLeaks weren't actually an "endorsement" of the organization that released hacked emails Russia used to damage Hillary Clinton's 2016 campaign and help elect Trump.
"I think the president always, as you and the media do, always welcomes information," Pence said in an interview with CNN's Dana Bash that aired Friday morning. "But that was in no way an endorsement of an organization that we now understand was involved in disseminating classified information by the United States of America."
Pence's comments came the day after WikiLeaks founder Julian Assange was arrested, following his expulsion by Ecuador from its embassy in London, where Assange had been living since 2012 to avoid rape charges in Sweden.
After Assange's arrest, Trump tried to claim that he was unfamiliar with WikiLeaks, despite praising the organization more than 140 times in the closing stretch of the 2016 campaign — as the organization nefariously leaked stolen Clinton campaign aide emails in a way that would cause the most harm to Clinton's campaign.
"I know nothing about WikiLeaks. It's not my thing," Trump said with a straight face Thursday after Assange's arrest. "I know there is something having to do with Julian Assange."
Compare that with these laudatory remarks about the group from October 2016.
"WikiLeaks, I love WikiLeaks," Trump said at campaign rally in October.
"Boy, I love reading those WikiLeaks," Trump said at another campaign event ahead of the election.
Now Pence is again trying to play defense for the president he serves by suggesting Trump's repeated declarations of love were somehow not endorsements.
But Pence's comments can't get Trump out of the bind he put himself in. Everyone will simply roll their eyes at Pence's subservience and move on.
Published with permission of The American Independent.