Vice President Pence To Lead Voter Fraud Panel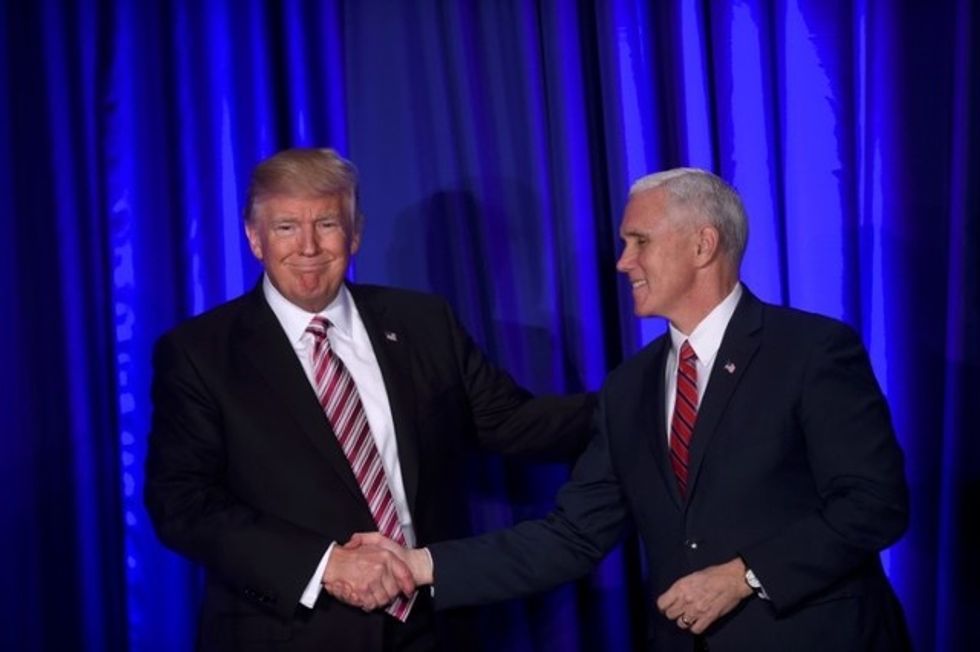 WEST PALM BEACH, Fla. (Reuters) – President Donald Trump said in remarks broadcast on Sunday that he would put Vice President Mike Pence in charge of a commission to probe what he believes was voter fraud in last November's election.
There is an overwhelming consensus among state officials, election experts, and politicians that voter fraud is rare in the United States, but Trump has repeatedly said he thinks perhaps millions of votes cast in the Nov. 8 election were fraudulent.
"I'm going to set up a commission to be headed by Vice President Pence and we're going to look at it very, very carefully," Trump told Fox News Channel's Bill O'Reilly in an interview taped on Friday.
Trump, who was spending the weekend at his Mar-a-Lago resort in Palm Beach, Florida, captured the presidency by winning enough of the state-by-state Electoral College votes to defeat Democrat Hillary Clinton.
Still, Clinton won the popular vote by nearly 3 million votes, piling up an overwhelming majority in deeply Democratic states like California. This has irked Trump and as a result he has claimed voter fraud without evidence.
Senate Majority Leader Mitch McConnell, a Kentucky Republican, said on CNN's "State of the Union" that election fraud does occur but that "there is no evidence that it occurred in such a significant number that would have changed the presidential election."
"And I don't think we ought to spend any federal money investigating that. I think the states can take a look at this issue," he said.
(Reporting By Steve Holland; Editing by Jonathan Oatis)
IMAGE: (L-R) U.S. President Donald J. Trump and Vice President Mike Pence greet one another on stage during the 2017 "Congress of Tomorrow" Joint Republican Issues Conference in Philadelphia, Pennsylvania, U.S. January 26, 2017.  REUTERS/Mark Makela