Pennsylvania Governor Orders Moratorium On Executions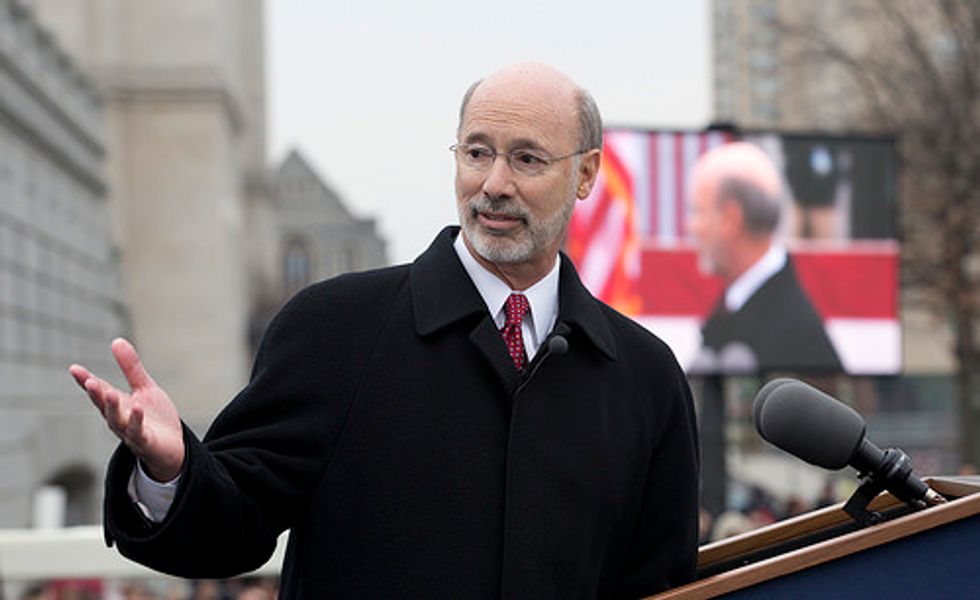 By Angela Couloumbis, The Philadelphia Inquirer (TNS)
HARRISBURG, Pa. – Pennsylvania Governor Tom Wolf on Friday announced a moratorium on executions in Pennsylvania, saying he wanted to wait for the results of further study on its value.
"This reprieve is in no way an expression of sympathy for the guilty on death row, all of whom have been convicted of committing heinous crimes, and all of whom must be held to account," the governor said in a memo issuing a reprieve for Terrance Williams, a Philadelphia man on death row for a 1984 murder. "The guilty deserve no compassion, and receive none from me. I have nothing but the deepest appreciation for the work of victim advocates, and sympathize and stand with all those who have suffered at the hands of those in our society who turn to violence."
Williams was convicted and sentenced to death in 1986. His appeals have bounced back and forth for years. In January, Governor Tom Corbett signed his death warrant, and a March execution date was scheduled.
"There has been no contention that he is innocent of the crime of which he was convicted," Wolf wrote in his memorandum. "The reprieve announced today does not question Williams' guilt. Rather, I take this action because the capital punishment system has significant and widely recognized defects."
Corbett signed 40 death warrants, although no executions occurred during his time in office.
Pennsylvania's last execution was in 1999.
There are just over 180 people on death row in the state.
Wolf said during his campaign last year that he would not sign death warrants until concerns have been addressed about avoiding executing an innocent person.
Last fall, Corbett stayed the execution of Hubert L. Michael Jr., who confessed to murdering a York Couny teenager two decades ago. Corbett's decision came after state officials were unable to acquire lethal injection drugs.
The drugs needed for lethal injections are becoming harder for states to obtain because some manufacturers have refused to sell them for that purpose. Some states, including Pennsylvania, have resorted to obtaining them from compounding pharmacies.
Photo: Governor Tom Wolf via Flickr