Person To Person: Most Families Have Deep, Dark Secrets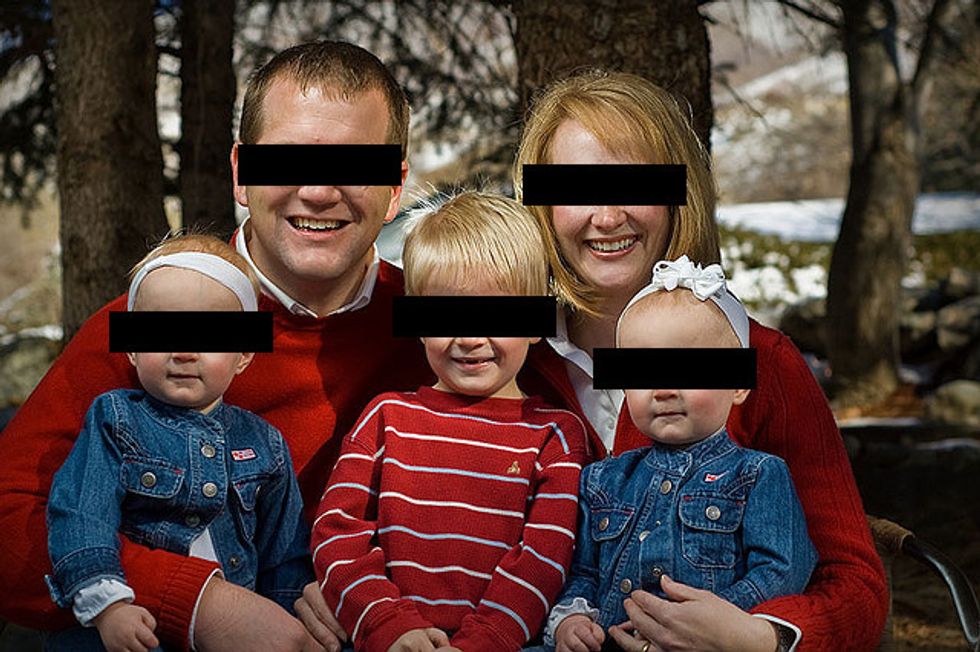 By Judi Light Hopson, Emma H. Hopson and Ted Hagen, Tribune News Service (TNS)
Do you have a big secret that you guard, concerning one of your close relatives? Maybe someone in your family has a criminal record. Or, you might have someone who is having an affair or has children by a married person.
If so, you you're likely in very good company.
Most families do have stories hidden beneath the surface. The pressure arises when you have to decide whether to stay quiet or speak up.
"I went all the way through college, never telling anyone my dad was a chronic gambler," says a woman we know who runs a large community bank. We'll call her Charlotte. "My dad was so addicted to gambling that he once robbed our church treasury."
Charlotte goes on to say, "After college, I used to be fearful my co-workers, or, god forbid, my boss would find out. I'm in the banking business, so I want to look trustworthy."
Charlotte finally came forward with her secret. Why? "My boss told us at a Christmas party that his grandfather used to gamble his Social Security check away in Las Vegas," says Charlotte. "I chimed in that my dad had similar issues. Why be embarrassed? This wasn't my weakness."
Some family secrets, however, pose more power to damage someone. For example, if you're hiding a person who's peddling drugs, killing domestic animals or selling pornography to small children, you have way more to lose.
A man we'll call Dan says his brother, who is now deceased, did sell pornography to kids. Another woman we know says she'd love to expose her uncle who is beating his wife.
It's difficult to confront some individuals, especially if no one will back you up. Sure, you can point the finger of blame or tell the whole town about someone's crazy behavior. But the potential backlash can make you think twice about speaking up.
"My belief is that if you become creative enough, there are ways to shout for help," says a friend of ours who is a counselor. We'll call him Robert. "One of my clients said her neighbor was bragging that he was killing every cat he could find. Cats were dead in the middle of the road, cats were dead in neighborhood yards, but no one would do a thing."
Robert advised his client to write an anonymous letter to the local animal shelter. He told his client to ask that authorities write a letter to every household on her street. The letter would not mention any names, but it should simply point out the authorities were aware of this crime. The neighborhood letter was mailed a year ago, says Robert.
This warning document must have reached the culprit, Robert told us. "My client says no more dead cats have been found in her area after the letter was sent."
While every strange secret cannot be exposed in this world, it pays to make a ripple to stop someone if you can.
"My uncle was molesting my cousin, his daughter," says a friend of ours we'll call Paul. The cousin begged Paul not to report it or tell any adults, for fear of breaking up her family. "This was three years ago," Paul said. He did what he felt was the next best course of action in light of his cousin's request. "I went to my uncle to inform him that I was texting all of my cousins every week. I told him I would keep a careful eye on his daughter, just in case she needed me. I explained to him that young girls need a watchful eye, because of predators and such. My cousin told me he never touched her again."
Paul, who just turned 20, says he has tried to persuade his cousin, now 19, to report her father to the police. Until recently, she had refused to tell any adults in the family that she had been molested. As noted, she felt she would be causing her family to crumble. Paul says she is presently in counseling and his cousin has asked her therapist to help her share her story with the local authorities.
"I gave her my word that I would back her up, every step of the way," says Paul. "Believe it or not, most of our family members are begging us to stay quiet. Thankfully, a few are with us one hundred percent. This isn't easy for us, but we will make sure this secret does not stay hidden. This secret is a crime."
(Judi Light Hopson is the Executive Director of the stress management website USA Wellness Cafe at www.usawellnesscafe.com. Emma Hopson is an author and a nurse educator. Ted Hagen is a family psychologist.)
© 2015 Person to Person, Distributed by Tribune Content Agency, LLC
Image: Modified by National Memo from Nathan Marks Photos (via Flickr)