Pick The RFID-Protecting Wallet That Works For You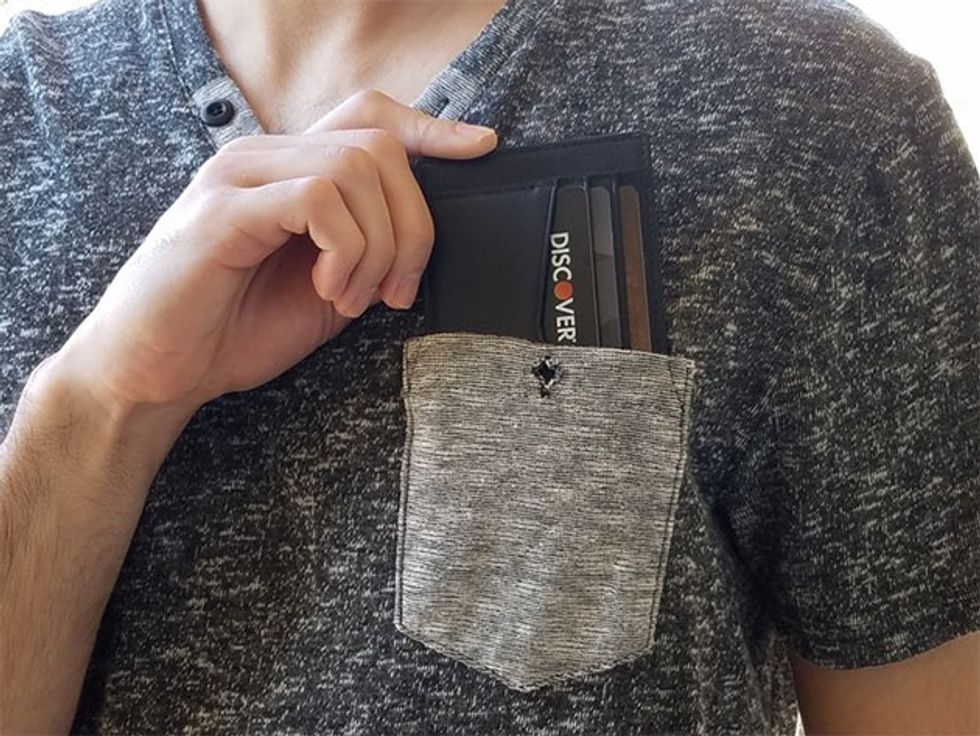 Crooks are an inventive lot. In fact, if you've got a credit card with one of those RFID chips, all an enterprising thief has to do is stand right next to you for a few seconds — and they can electronically swipe your vital information. Thankfully, with the advent of RFID theft has come a new wave of RFID-resistant wallets that can shield your cards from high-tech pilfering. Of course, not everyone is looking for the same thing in their wallet, so The National Memo Store has pulled together five different deals (all at significant discounts) to let you choose which one works best for you.
For the World Traveler: Passport Wallet with RFID Lock
If you're heading overseas, protecting your passport might be even more critical than your digital info. Thankfully, this 2-in-1 wallet handles both duties with equal dedication. You get enough room to stow your passport as well as RFID defense for your cards. There's even a lock to secure the entire bundle in place.
Buy now: Get 72% off if you pick up a Passport Wallet now at only $21.99.
For the Fashionista: Vault RFID-Blocking Leather Wallet
Who says security can't be stylish too? This textured leather bi-fold (featuring leather even on the inside) looks like your typical upscale wallet – until you realize the RFID protection is literally sewn into this wallet's lining.
Buy now: Usually $69, you can pick up this Vault for 49% off – only $34.99.
For the Man Who Travels Light: Ultra-Slim RFID-Blocking Wallets
A wallet shouldn't be dragging you down, even if it is protecting your stats. With the Ultra-Slim, you've got room for 8 cards (and some fudge room for a few extras), cash and the RFID coverage you expect. Pare down and get the wallet that simplifies your life immediately!
Buy now: Both Nappa and Saffiano styles are $22.99 with this limited time offer, nearly 25% off retail.
For the Color Agnostic: Defender RFID-Blocking Leather Card Holder
Ok, you need an RFID-compliant wallet. Check. This newly-designed wallet can hold all your important currencies like a champ. But what if you can't choose what color suits you best? Not a problem, since the Defender offers three different options.
Buy now: Right now, the Defender is on sale at just $29.99, a 38 percent savings.
For the Bells and Whistles Guy: Dash 4.0 RFID-Blocking Wallet
Let's face it, some of you guys just like a wallet to look cool and do a lot of neat stuff. Say no more with the Dash. With three utility compartments (plus room for up to 15 cards total) and complete RFID-security protection, the Dash should handle any of your wallet security needs like a champ.
Buy now: Big features don't have to mean a big price… the Dash is only $19.99 for a limited time.
This sponsored post is brought to you by StackCommerce.