Planned Parenthood Wins Medicaid Victory In Supreme Court
@FAWFULFAN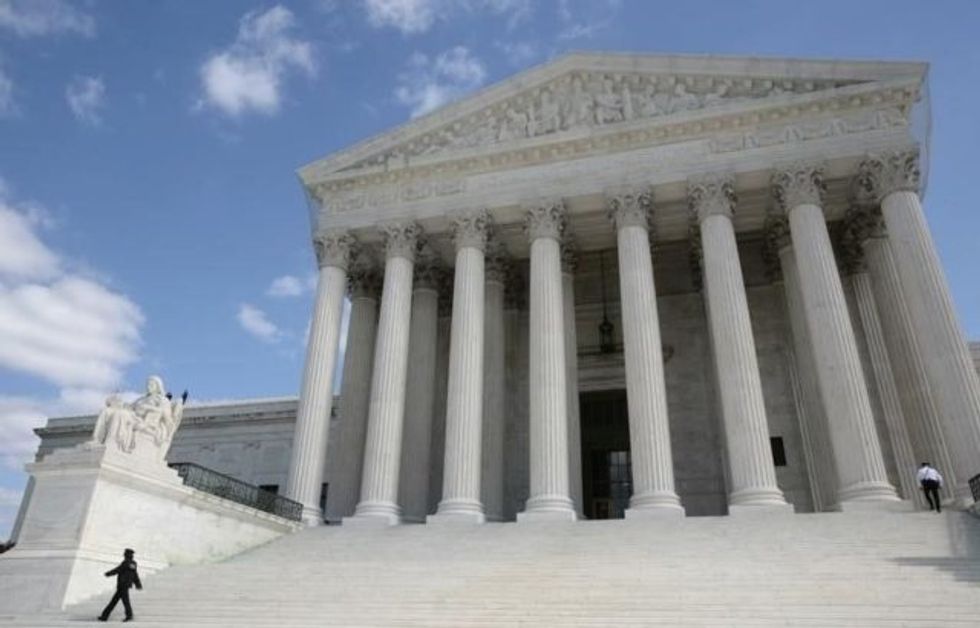 Reprinted with permission from AlterNet.
On Monday, the Supreme Court denied appeal of two lower court rulings against state laws terminating Medicaid contracts with Planned Parenthood — leaving intact decisions that protected the provider in a victory for health care and reproductive rights activists.
The decision to deny certiorari was 6-3, with Chief Justice John Roberts and embattled new Justice Brett Kavanaugh siding with Justices Ruth Bader Ginsburg, Stephen Breyer, Sonia Sotomayor, and Elena Kagan, over the objections of Justices Clarence Thomas, Samuel Alito, and Neil Gorsuch. It takes four justices to grant certiorari to a case.
The cases originate with Louisiana and Kansas' attempts to "defund" Planned Parenthood following the discredited 2015 video from anti-choice activist David Daleiden and the Center for Medical Progress, which was deceptively edited to make it look like Planned Parenthood technicians were selling the body parts of aborted embryos to medical researchers. Excluding Planned Parenthood from Medicaid would have serious consequences. 60 percent of Planned Parenthood patients rely on either Medicaid or Title IX grants to cover their cost, and 54 percent of Planned Parenthood clinics are in "health professional shortage areas, rural or medically underserved areas."
Health officials warned that excluding a qualified medical provider from a Medicaid contract solely based on politics is against federal law when Texas made a similar move. And the Fifth and Tenth Circuits subsequently ruled that Planned Parenthood and individual Medicaid recipients could challenge Louisiana and Kansas, and were likely to prevail in claims that terminating the contracts was illegal.
While this decision is good news, it does not mean Planned Parenthood is totally in the clear. Since the justices declined to review the decisions, rather than taking them up and affirming them, they did not create a nationwide precedent — and a separate lawsuit continues over Arkansas' attempt to defund Planned Parenthood, which the Eighth Circuit is currently allowing.
Nonetheless, women can breathe more easily after this ruling, and hope that, at least for now, it is a sign that the Court is wary of moving toward right-wing judicial fiat that the GOP has sought.
Matthew Chapman is a video game designer, science fiction author, and political reporter from Austin, TX. Follow him on Twitter @fawfulfan.