Playoff Snubs Ate At Dodgers' Paco Rodriguez, So Now He Eats Better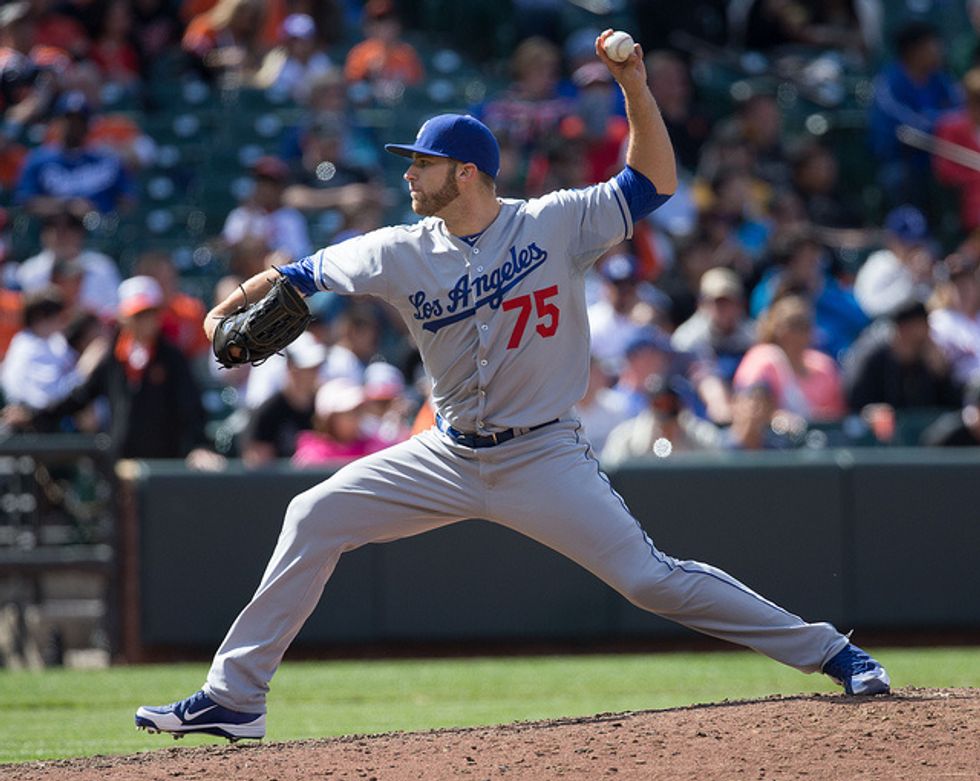 By Kevin Baxter, Los Angeles Times (TNS)
PHOENIX — Paco Rodriguez would like to apologize to his grandmother. But it's really Don Mattingly's fault.
Last fall Mattingly, the Dodgers manager, kept the left-handed reliever off a playoff roster for the second time in as many seasons. And for Rodriguez that was a sign that changes had to be made.
Gone was his grandmother's homemade Cuban food, which Rodriguez had eaten for 23 years. In its place was an organic diet recommended by Brandon McDaniel, the Dodgers' strength and conditioning coach. And given the results this spring, grandma may have had a hard time getting back into the game.
"Physically I got a lot stronger," said Rodriguez, who has struck out five in three Cactus League innings. "Sometimes my knees didn't bounce back. Since I started my diet, I haven't had those down days where my knees feel bad.
"As long as I feel good and I can get everything out of my body, that's the best thing. So I'm going to stick to it."
Yet none of that happens if Mattingly had simply given Rodriguez what he thought he had earned: a place on the roster for last year's division series with the St. Louis Cardinals.
"I was very upset," said Rodriguez, who was also left off the Dodgers' 2013 National League Championship Series roster. "That really took a toll on me this offseason. And I thought a lot about it. That motivated me and gave me the extra drive to get healthy and get back to where I once was."
Where Rodriguez was once was at the back end of the Dodgers bullpen.
Two months after signing with the team out of the University of Florida, he became the first member of the 2012 draft class to reach the big leagues. A season later he pitched in 76 games, most in the majors by a left-hander.
But he struggled down the stretch and was even worse in the division series against Atlanta, so Rodriguez was left off the team for the next series. The problems carried over into 2014, with Rodriguez being sent down to the minors in early May. He made just three more big league appearances before rosters expanded in September.
"The one thing we saw at the end of 2013, he lost a little sharpness on some of his pitches," Mattingly said.
For a guy who had been rushed to the majors, pitching fewer than 20 innings in the minors, it was humbling.
"Last year was that learning experience," Rodriguez said. "Being up and down and understanding how hard it is sometimes to get up on a regular basis and play every day and not having that motivation when there's not 40,000 people in the stands.
"It's easy to do that when you have so many fans. Sometimes you don't get that in the minor leagues."
So when Rodriguez got back to the majors he was determined to prove he should stay, giving up just a walk and a hit in his first five appearances. But in his sixth game he gave up a game-tying home run, then watched the playoffs on television.
"I took it personal," he said. "Working so hard to get back to that point, I really wanted to make the team and just be a part of it with them. That's something that you take into the off-season and you really try to get back to being the person that you can be."
So Rodriguez changed the way he slept as well as what he ate and drank, dropping fried foods and sugary sodas. On the mound, he's tried to get back to pitching with the quick tempo he used two years ago.
Whether that's enough is a decision that again rests with Mattingly. The Dodgers aren't convinced they need more than one left-hander in the bullpen — and that one spot almost certainly will go to J.P. Howell.
Which leaves Rodriguez needing to prove that he, too, belongs.
"Paco just has to be himself," Mattingly said. "Paco's in the running like everyone else. We really do talk about taking the best seven [relievers]. So there could be three lefties.
"We haven't gotten that far. We're kind of looking at everybody."
In the meantime, Rodriguez is going to stay away from grandma's kitchen and use the playoff snub for fuel instead.
"I did some really good things when I came up my first year and I feel like I can do that again," he said. "I think that I can get back to that person that I was. And I want to be able to help the team…like I did in 2013."
Photo: Keith Allison via Flickr