Police: Cocaine In 'Plain View' At Justin Bieber Home, Friend Arrested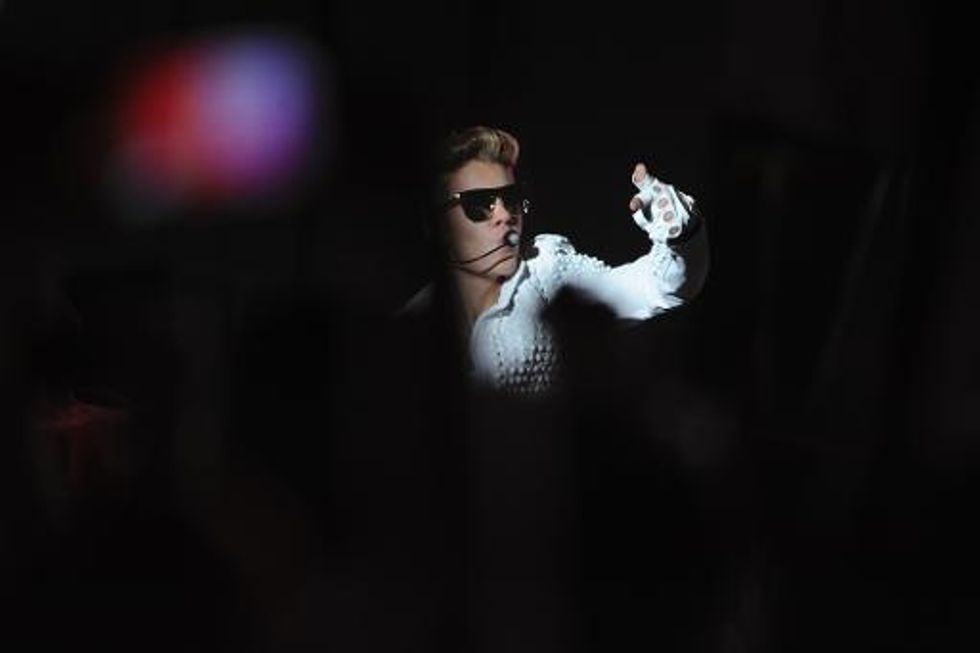 Los Angeles Times
LOS ANGELES _ Detectives searching Justin Bieber's Calabasas mansion Tuesday during an investigation into an egging case arrested one of the singer's associates on felony drug charges after cocaine was found in plain view.
Los Angeles County sheriff's investigators did not immediately identify who was arrested but said it was not Bieber. Lt. Dave Thompson said the drug they found was cocaine.
"The cocaine I believe was in plain view of the deputies when they were looking for the other evidence," he said in a news conference following the arrest.
Labeling Bieber a suspect in Thursday's egging incident, sheriff's detectives served a felony search warrant looking for "video surveillance or other relevant evidence" in the case.
Sheriff's officials said the incident had been classified as a felony because the homeowner reported the value of the damage to his house at $20,000.
"The felony comes from the dollar amount of the damage," Thompson said. "This residence sustained a great amount of damage that easily achieved the amount. I get that the eggs don't seem that significant, but it does rise to the level of a felony."
A dozen detectives searched Bieber's home beginning at 8 a.m., Thompson said. During the search, eight people, including the singer, were detained inside the home.
Thompson said the size of the search team was due to the unpredictability of what they might find. But in this case, he said, everyone was cooperative.
Bieber did not have a lawyer present but did have a security detail.
"I don't believe Mr. Bieber answered any questions," Thompson said.
The victim of the egg incident was Bieber's next-door neighbor, and the incident left significant damage to the paint, wood and brick, Thompson said.
Sheriff's officials said it is common practice to temporarily detain people while a search warrant is being served.
The egging incident marks the latest clash between the pop star and his neighbors, who have accused him of throwing loud parties and speeding through the neighborhood over the last year, including spitting at one of his neighbors.
In last Thursday's incident, a neighbor called authorities to the 25000 block of Prado del Grandioso, saying someone was pelting his home with eggs. The neighbor was home with his daughter at the time and witnessed the incident. Authorities said they didn't know what might have prompted the egging.
Thompson said Bieber remains a suspect in the incident.
"The investigation is ongoing. He was not arrested, nor exonerated at this time," he said.
AFP Photo/Norberto Duarte