Police Release Arrest Report On Latest George Zimmerman Incident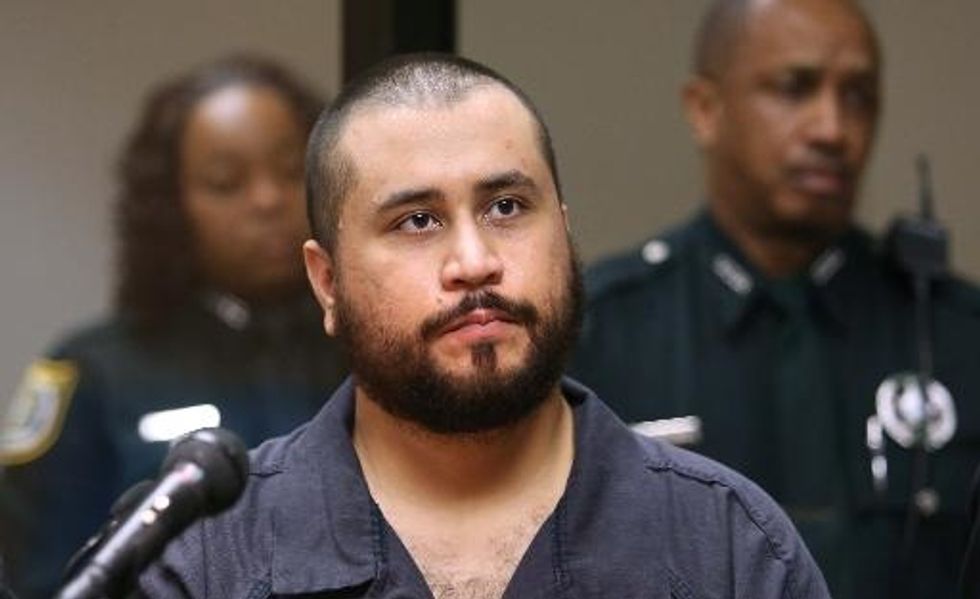 By Rene Stutzman, Orlando Sentinel (TNS)
ORLANDO, Fla. — George Zimmerman threw a wine bottle at a woman who had just dumped him and threw her phone to the ground in a dispute that led to his arrest Friday night, according to a police report.
He was jailed Friday on an aggravated assault charge but is free on $5,000 bond.
Lake Mary police on Monday released more details about what led to the arrest.
Zimmerman told police that he did nothing wrong, according to an incident report, and was trying to keep the woman, whose name has not been released, from coming inside his home.
Police found the broken bottle in the driveway.
Zimmerman told them that she threw it at his garage because he refused to let her inside. The phone, he said, was broken long before by her 5-year-old son.
The couple had lived together two to three months, according to the report. She told police they had met at work eight or nine months ago, that she needed a place to live and that he had let her move in.
Police got involved about 11:30 p.m. on Jan. 5, according to department paperwork, when an officer heard breaking glass then observed the girlfriend drive away from Zimmerman's house without turning on her headlights.
When they pulled her over, she was extremely upset, according to the report, and her backseat was full of her clothes and other household belongings.
Zimmerman had thrown a wine bottle at her, she said, but had missed, and had broken her cellphone by throwing it to the ground, the report said.
The woman said they had argued over several things. She wanted to break up, she said, and he wanted her to return a painting.
Zimmerman, she told police, is a "psychopath," according to an incident report.
There was a five-day gap between the incident and Zimmerman's arrest, according to the police department, because officers tried repeatedly to reach Zimmerman by phone and at his house but could not.
That ended Friday night, when they found him at home. Even then he did not surrender for nearly two hours, keeping officers locked out. They knocked several times, phoned him several times and talked to his lawyer by phone before Zimmerman agreed to open his door, according to an incident report.
The woman told police the night of the incident that she did not want to prosecute, but officers arrested him anyway, in part, because "there is a possibility of further acts of violence," wrote Sgt. Steven Towler.
At Zimmerman's initial court appearance Saturday, Circuit Judge John Galluzzo banned him from possessing guns and ordered him to turn over any he owned to a family member or friend.
Zimmerman, 31, is the Neighborhood Watch volunteer who was acquitted of second-degree murder in 2013 after shooting Trayvon Martin, an unarmed black 17-year-old whom he spotted walking through his Sanford apartment complex.
This is the third time since then that Zimmerman has been involved in a domestic violence incident that resulted in police intervention.
In 2013, he was accused of pointing a shotgun at his then-girlfriend, Samantha Scheibe, but she later recanted, and prosecutors dropped the charge.
A few months earlier, Lake Mary police briefly handcuffed him after his estranged wife, Shellie Zimmerman, accused him of threatening her and her father with a gun.
Lake Mary police spokeswoman Officer Bianca Gillett earlier Monday said that her agency hoped to release video of Zimmerman being transported to the Seminole County jail and, perhaps, body-cam video taken by officers involved in the investigation.
Those items, however, were not released.
AFP Photo