Politicians Keep Placing Bets
@DavidCayJ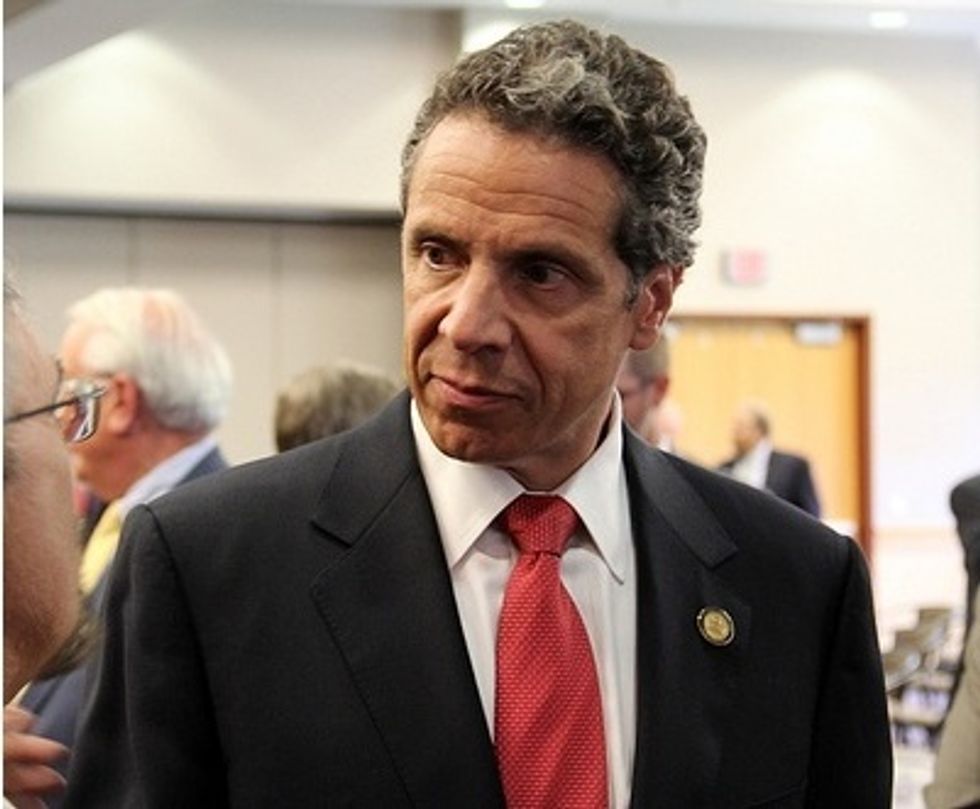 Politicians in both parties are betting that allowing more gambling will make them winners at the polls by raising revenue without appearing to raise taxes.
Governors Andrew Cuomo of New York and Steve Beshear of Kentucky, both Democrats, each want seven casinos.
In Kansas, where the state owns casinos, Governor Sam Brownback, a Republican, wants more gambling money to pay down state debts.
In Minnesota, Governor Mark Dayton of the Democratic-Farmer-Labor party wants more gambling to finance a new stadium for the privately owned Vikings football team.
Florida legislators are mulling three casinos, one in Miami. Illinois lawmakers may allow a casino in Chicago.
In Texas, Governor Rick Perry says he opposes more gambling. Yet eight years ago he called the legislature into special session to allow gambling at the gas pumps to help finance schools. He lost that bet.
Egging on these and other politicians is anti-tax crusader Grover Norquist, who has made "tax" the vilest four-letter word in American politics. Norquist wrote Texas politicians a letter in January saying that more gambling is better than more taxes.
As a longtime student of gambling companies and their regulation, I find these developments troubling. People who want to play should have an honest place to wager. But states should only allow, not encourage, gambling. Basic government services should not depend on gambling revenue, as Perry's school finance proposal did.
No matter how much gambling the law allows, taxes on the money players lose will never be enough to finance the government services on which jobs and private wealth creation depend.

Gambling generated $24 billion for the states in 2010, about 2 percent of their total revenues, data collected by the Rockefeller Institute of Government shows. Thanks to its lottery, New York got the most gambling revenue, $2.7 billion, more than Nevada and New Jersey combined.
Tax revenues from gambling are down in both West and East Mammonopolis, in part because of a weak economy. In the west, Nevada gamblers lost $3.8 billion last year, down 12 percent in real terms from 2000, according to the University of Nevada. In the east, Atlantic City players lost $3.3 billion last year, down 39 percent from their inflation-adjusted loss of $5.4 billion in 2001, according to the state of New Jersey. The only growth is in betting near home, which the industry calls "convenience play." Slot machines took more money from players in Pennsylvania than Atlantic City last year.
Nelson Rose, the Whittier College law professor who developed the theory that America is riding its third historic wave of gambling, says, "we are decades away from market saturation" for convenience gambling.
The first two gambling waves ended in scandals, the first between 1820 and 1840 because of dishonest games, the second in 1890 because the nationwide Louisiana Lottery corrupted politicians.
While the third wave has yet to crest, a potential new scandal lurks in proposals to initiate legal online betting.
The U.S. Justice Department issued a formal opinion in December that the Wire Act, a law long-thought to bar Internet gambling, applies only to sports betting.
This means that states running the Powerball and Megamillions lotteries can operate multistate online poker and other Internet betting.
But how will states know if online players are adults? My 1992 book "Temples of Chance" named 13- and 14-year-old children who Atlantic City casinos plied with liquor, limousines and luxury suites. How will the states keep underage gamblers using their own money –- or Mom and Dad's credit cards — from online poker?
Another issue is who benefits from more gambling and who may be maneuvered into supporting it. Consider the way Cuomo has framed a casino expansion proposal.
New York has nine racetracks with slot machines, called racinos. By proposing only seven casino licenses, Cuomo initiated a variation on musical chairs, where two or more operators will end up without a license when the music stops. Want to bet whether this approach encourages political donations and quiet favors?
The giant Asian gambling company Genting Group won the contract for the Aqueduct racino in Queens last year. Now, Cuomo has tapped Genting to build the nation's largest convention center there, which it says it will do without subsidies.
I doubt many people would fly to New York to visit mundane Ozone Park, an hour's subway ride from Manhattan's Broadway shows, Fifth Avenue shopping and Times Square.
At the same time, Cuomo is proposing to close the Javits convention center in the heart of the city, alarming Manhattan hotel and restaurant owners, as it should.
Now let's connect the dots.
Genting would make more money if instead of a convention hall in Ozone Park it erects a large open space for a full-blown casino with baccarat, blackjack, craps, pai gow and poker. But a casino requires legislative and voter approval, which may not be easy to get.
Cuomo, by threatening to close the Javits center, has given Manhattan hotel and restaurant operators an interest in persuading state legislators and voters to make sure Ozone Park becomes a huge casino complex and Javits stays open. That way their income from Manhattan conventioneers would not be at risk.
I find it most curious that any politician trying to avoid tax increases would consider a casino operator whose profits will go to Malaysia instead of staying in-state.
People in New York, and elsewhere, should ask: What value do offshore casino operators add? Why not license American gaming companies? Or local investors? What motivated Cuomo to shun Indian casino operators, like the Oneida Nation with its well-run Turning Stone casino near Syracuse?
And all Americans should ask what the odds are that more gambling will promote an industrious, thrifty society. And does it make sense for your tax savings to depend on how many of your neighbors make a losing toss of the dice?
This opinion piece originally appeared at Reuters.com.