Poll: Americans' Pride In Country Declining Under Trump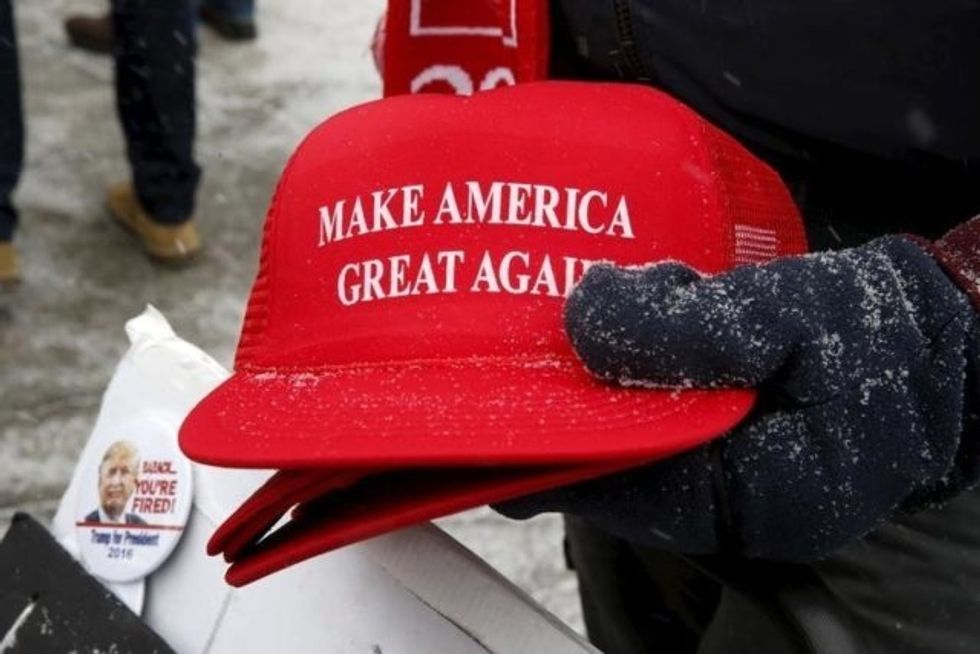 Reprinted with permission from Shareblue.
For the first time ever, less than half of U.S. adults say they're "extremely proud" to be Americans.
That's according to a new Gallup poll, which found that 47 percent of U.S. citizens describe themselves as "extremely proud" to be Americans, down from 51 percent in 2017.
This marks the first time the number has dropped below 50 percent since Gallup started asking people how proud they are to be Americans.
The figure reached a peak of 70 percent in 2003, in the aftermath of 9/11. Since then, it has remained steady at 57 to 58 percent — until Trump took office.
The decline in patriotism started right around the time of the 2016 presidential campaign and has continued ever since.
Over the past year, pride in being an American has plummeted among both Democrats and Independents, by 11 percentage points and 6 percentage points, respectively. Among Republicans, that number has risen only 2 percentage points.
The new figures coincide with another poll revealing that the majority of U.S. parents think their children will be worse off than their own generation.
The polling also aligns with a recent plunge in Trump's approval ratings.
According to Gallup, Trump's weekly approval rating dropped from 45 percent to 41 percent last week. When combined with the spike in his disapproval rating, which grew by five points last week to 55 percent, the nine-point rating change was the largest weekly drop yet in overall support for Trump.
Most Americans (54 percent) also say they don't like the way Trump conducts himself as president, while just 19 percent say they do like his conduct.
These dismal numbers led Trump to lash out at a rally last week, saying polls "should be illegal."
Unfortunately for Trump, it's not the polls that are making people dislike him — it's his own behavior, and the shameful way he represents America on the global stage.
Published with permission of The American Independent.