Poll: Californians Strongly Support Measure Regulating Health Insurance Rates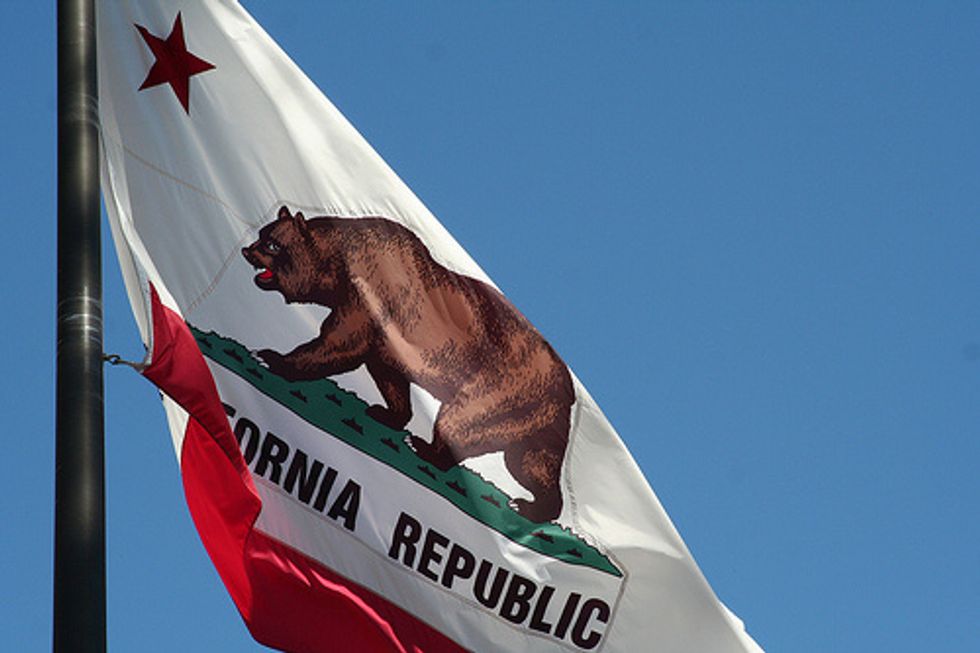 By Tracy Seipel, San Jose Mercury News
SAN JOSE, Calif. — Californians are showing overwhelming support for one of the most hotly contested propositions on the November ballot — a measure allowing the state's insurance commissioner to reject proposed health insurance rate hikes.
A new Field Poll released Wednesday found that a stunning 69 percent of those surveyed favored Proposition 45 when the measure was explained to them, while only 16 percent said they would vote against it. Fifteen percent were undecided.
The measure is being championed by Consumer Watchdog, the same group that pushed through a landmark 1988 proposition that created an elected California insurance commissioner and required insurers to publicly justify auto and homeowner's insurance rate changes and get the commissioner's approval before they go into effect. Proposition 45 would extend that requirement to include health insurance.
Jamie Court, Consumer Watchdog's president, was thrilled with the Field Poll numbers, saying he was confident that the new measure would pass.
"If there's one thing certain in life beyond death and taxes, it's health insurance rate hikes in California — unless voters enact Prop. 45," Court said.
But Field Poll Director Mark DiCamillo cautioned that "this is a very early poll," adding that many consumer-driven initiatives start out way ahead but "trend down" when opposition groups pour millions into statewide TV and radio ad campaigns.
Proposition 45 has already seen insurance companies contribute more than $37 million into the opposition campaign. Consumer Watchdog has raised only $2 million.
"It's actually easier to get somebody to vote no because opponents can raise some doubt or reason why the status quo needs to be changed," DiCamillo said.
He recalled that Proposition 103, the 1988 insurance measure, started out well ahead, but ended up passing with just 51 percent of the vote.
The new poll followed another Field Poll released Tuesday that showed that a solid majority of Californians now support the Affordable Care Act, commonly known as Obamacare — but they remain worried about escalating health insurance rate increases. Forty-six percent of voters said they have a tough time paying their health care premiums.
The Field Poll surveyed 1,535 registered voters from June 26 to July 19. The poll had an overall margin of error of plus or minus 2.6 percentage points.
The poll also showed:
-51 percent of California voters believe preventive health services provided by Medi-Cal, the state's health care program for the poor, should be expanded to illegal immigrants. 45 percent were opposed, and 4 percent had no opinion.
-Another November measure, Proposition 46, which would require drug and alcohol testing of doctors and increase the cap on medical negligence lawsuits, was favored by 58 percent and opposed by 30 percent. Twelve percent were undecided.
-62 percent of voters say Medi-Cal, which was expanded under Obamacare to include childless adults, is important to themselves or their families. That represents an 11 percentage point increase from 2011.
In defending Proposition 45, Court pointed to a California HealthCare Foundation study that he said showed health insurance premiums have risen 185 percent since 2002 — five times the rate of inflation. This measure, he said, would give voters a fighting chance against proposed rate hikes.
But a coalition opposed to Proposition 45 — which includes health insurance companies, doctors groups and hospitals — insists the measure "takes valuable dollars away from our health care system by adding a new, unnecessary bureaucracy."
DiCamillo described the survey question about whether illegal immigrants should benefit from Obamacare as "probably the most explosive" query.
Under the Affordable Care Act, illegal immigrants are ineligible to receive benefits.
In the poll, 68 percent of Democrats supported the proposal to extend preventative Medi-Cal benefits to undocumented residents, as did 53 percent of voters with no party preference. Only 23 percent of Republicans were in favor.
Photo: Amy The Nurse via Flickr