Poll: Christie's Popularity Slips, Big Majority Doubts Governor Is Being Honest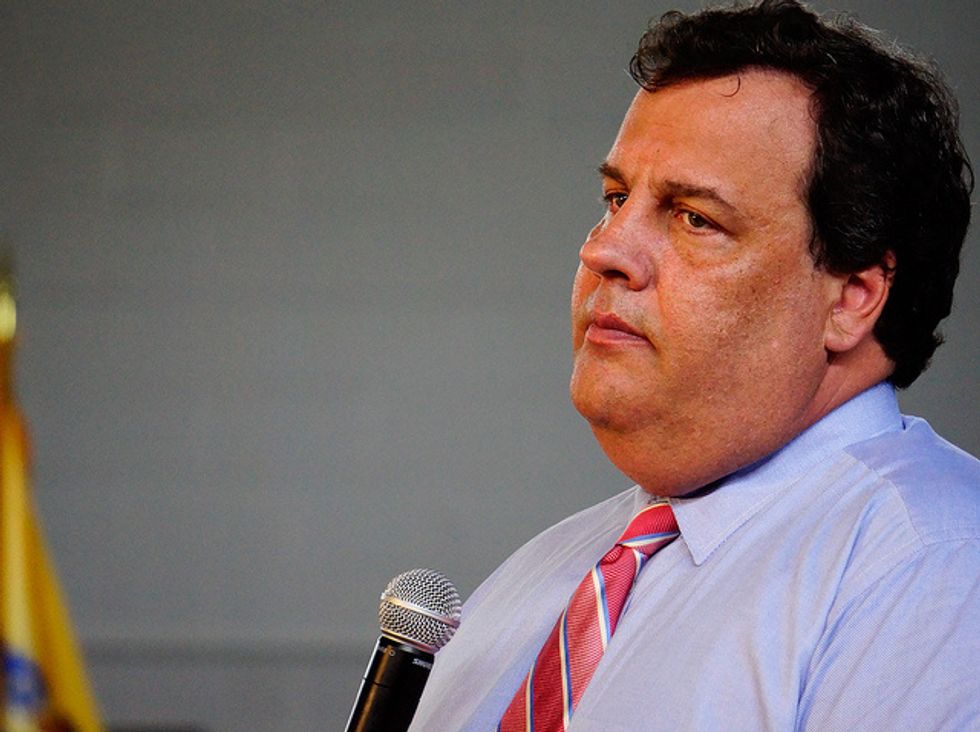 In a major warning sign to New Jersey Governor Chris Christie (R), a new USA Today/Pew Research Center poll shows the Republican's popularity slipping – even outside the tri-state area.
The embattled governor is currently facing questions over his possible involvement in or knowledge of lane closures on the George Washington Bridge in September and his use – or misuse – ofSuperstorm Sandy relief funds during his 2013 re-election campaign.
The poll finds that although 38 percent of Americans say they have a favorable view of Christie – as opposed to the 40 percent who said the same a year ago – 34 percent now view him unfavorably. That's double the number that said the same last year.
USA Today points out that the jump in people who view Christie unfavorably may be because "many more of those interviewed had heard of Christie" this year than last year. Back in 2013, 26 percent of respondents said they had not heard of Christie, but only 16 percent say the same today.
This might be bad news for the governor who was considered by many as the GOP's best bet for 2016; whatever nationwide attention he has recently garnered has primarily been focused on the scandals plaguing his administration.
Another red flag for the presidential hopeful is the decline in his popularity among Democrats and Independents. Part of Christie's appeal – and sometimes a subject of attack from the far right – is his perceived ability to work with Democrats. Independents – 47 percent of whom now hold an unfavorable opinion of the governor – are also important if Christie chooses to run as a moderate in 2016.
The poll also shows that 45 percent of Americans have "heard a lot" about the "Bridgegate" scandal, and another 28 percent say they know "a little" about it. Of those who know about the scandal, only 32 percent believe Christie's claim that he played no role in and was unaware of the lane closures that caused major traffic jams in Fort Lee, New Jersey – where the mayor, Mark Sokolich (D), declined to endorse Christie for reelection.
Only 27 percent of Americans say they do not know anything about the bridge scandal.
For now Christie's only hope seems to be a conclusion to the ongoing investigations – one that proves he did not prioritize politics over his duties as governor.
Photo: Bob Jagendorf via Flickr