Poll: Clinton Ahead By Over 30 Points In Iowa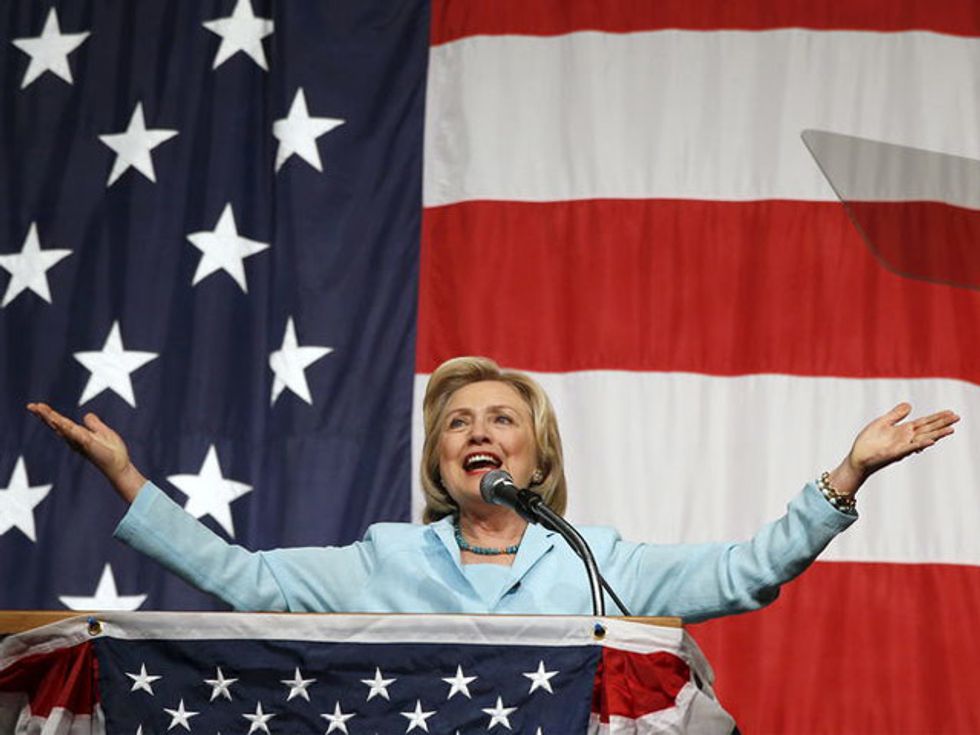 Hillary Clinton might be falling behind Bernie Sanders in New Hampshire, but she's still ahead by a huge—even overwhelming—margin in the first caucus state of Iowa.
In the new poll from Suffolk University, Clinton has 54 percent support among Democratic likely caucusgoers, way ahead of Sanders at 20 percent, Joe Biden at 11 percent, Martin O'Malley at 4 percent, and Jim Webb at 1 percent.
Vice President Biden is not currently a presidential candidate, but there are now widespread media reports that he is seriously considering the possibility of entering the Democratic primary race.
U.S. Democratic presidential candidate Hillary Clinton speaks at the Iowa Democratic Wing Ding dinner in Clear Lake, Iowa, United States, August 14, 2015. REUTERS/Jim Young