Poll: Congressional Republicans Gaining Traction Over Democrats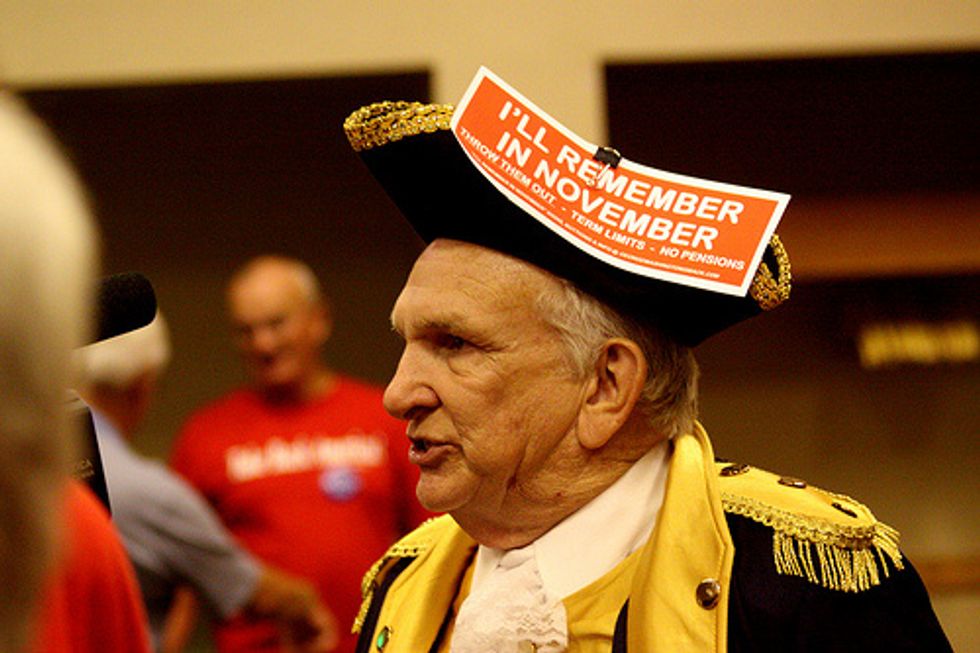 The number of Americans who are likely to vote for a Republican candidate over a Democrat in the 2014 congressional elections has increased a net 11 points in the last month alone, according to a Fox News poll released on Wednesday.
In October, Fox News' generic congressional ballot found that 45 percent supported Democratic candidates, and 37 percent backed Republicans. Today, Republicans lead 43 percent to 40 percent.
A majority of Americans blamed the October government shutdown on the GOP, which hurt the party's poll numbers. But the trajectory has changed now that the government has reopened, and the botched rollout of the Affordable Care Act marketplace has taken over the headlines.
The GOP still maintains a dismally low approval rating among Americans — 73 percent of voters disapprove of Republicans' job performance, while a mere 21 approve. Democrats are slightly more popular, but their approval rating has also slipped from 33 percent in October to 29 percent in this most recent poll — 65 percent disapprove of their overall job performance.
Chris Anderson, a Democratic pollster who conducted this poll alongside Republican pollster Daron Shaw, explained that the shift was caused by Independent voters and Republicans backing their incumbent representatives.
"Voters aren't ready to say they think the GOP is doing a good job overall, but are more willing to vote for 'their' Republican," he explained.
The poll serves as a warning sign for Democrats, who remain hopeful of regaining the House in 2014. Not only does the Obamacare marketplace continue to face technical glitches, but the president has also had to apologize to Americans who received cancellation notices from their health insurance companies after he promised they could keep their health insurance if they liked it. And there is reason to believe that things will get worse for the party politically.
President Obama acknowledged as much during a press conference on Thursday. "There is no doubt that our failure to roll out the ACA smoothly has put a burden on Democrats, whether they're running or not," he said.
Photo: Gage Skidmore via Flickr