Poll: Donald Trump Ahead By 17 Points In South Carolina Primary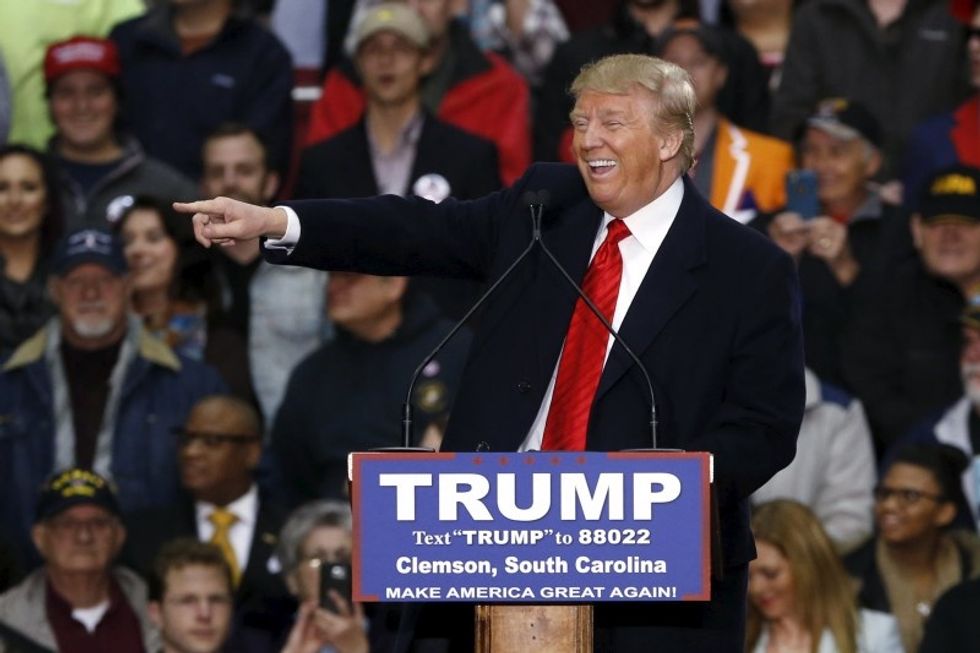 Donald Trump is coming off his big victory in New Hampshire — and he's got a head start in the crucial South Carolina primary next Saturday.
In a new poll released by The Augusta Chronicle (interestingly, commissioned by media outlets based in Georgia), Trump leads with 36 percent, followed way behind Ted Cruz at 19 percent, Marco Rubio with 15 percent, Jeb Bush 11 percent, John Kasich 9 percent, and Ben Carson 5 percent.
Trump even leads Cruz by 10 points among self-identified evangelical Christians — a demographic that had previously delivered an upset victory for Cruz in Iowa. In this South Carolina polls, evangelicals also make up about 60 percent of the total sample.
Trump had previously led in South Carolina polls for much of last year, but there had been some question as to whether Cruz's win in Iowa and endorsement from many religious-right leaders could vault him ahead here. The answer: Not yet — if it's going to happen at all in the next week's time.
Photo: Republican U.S. presidential candidate Donald Trump takes the stage for a rally at Clemson University's livestock arena in Pendleton, South Carolina February 10, 2016. REUTERS/Jonathan Ernst