Poll: Even Many Trump Supporters Don't Buy His Mueller Report Spin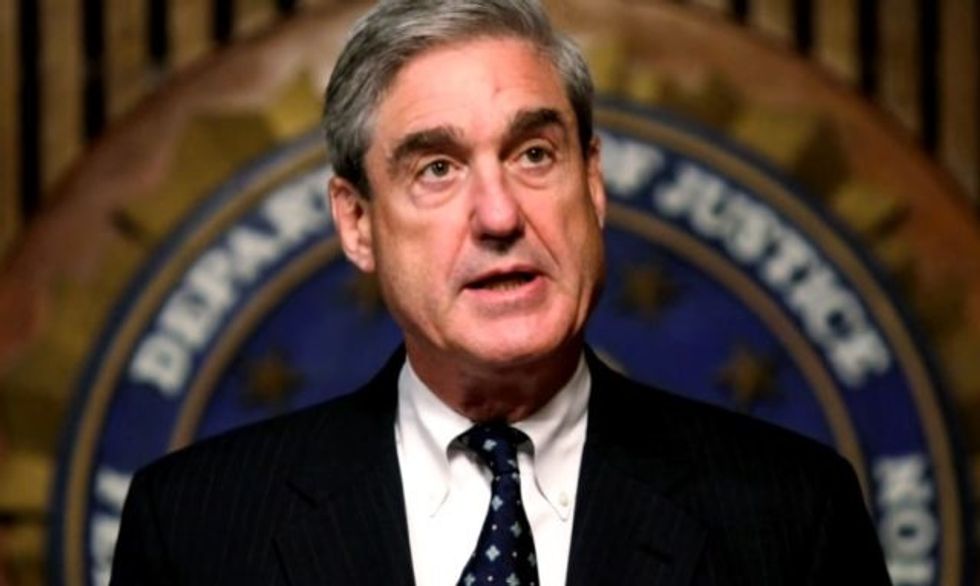 Reprinted with permission from Alternet.
In conjunction with Attorney General Bill Barr, President Donald Trump has aggressively tried to spin Special Counsel Robert Mueller's final report as an "exoneration" of the president — even though it is nothing of the sort.
But a new poll shows that most people aren't buying it.
Commissioned by the Washington Post and ABC News, the poll found that Trump's spin about the report hasn't even convinced the 39 percent of people who approve of him as president.
"Asked their view of whether the report cleared Trump of all wrongdoing, 53 percent of Americans say it did not while 31 say it did," the Post reported. "Among Republicans, 61 percent say they believe Mueller's investigation cleared Trump of all wrongdoing, while 87 percent of Democrats say it did not."
Since the report lays out clear evidence and analysis making the case that the president obstructed justice (without explicitly drawing that conclusion), it's just contrary to fact to suggest that it "cleared Trump." Indeed, Mueller explicitly wrote that the report "does not exonerate" the president.
Part of the reason that even many Republicans aren't on board with the party line of exoneration, however, may be that even Trump hasn't been particularly consistent about his spin. In addition to saying it totally exonerated him, he also called it "a total hit job." So it's hard for his fans to know whether they're supposed to hate Mueller for going after Trump so hard or to love Mueller for declaring Trump to be "innocent."
But much of the country does actually have a pretty clear idea about the kind of person Trump is. A strong majority of the public thinks Trump is a liar, the poll found; the country is more evenly split on Trump's obstruction, though more say he's guilty than say he's not.
"And while nearly six in 10 overall say Trump lied, there's a closer division – 47-41 percent – on whether or not he obstructed justice," explained ABC News.
Even though nearly half the country believes Trump obstructed justice, there's significantly less enthusiasm for impeachment than there once was.
"Currently 37 percent of Americans favor starting the process that could lead to impeachment, a slight dip over the past month, while 56 percent say they oppose the idea, about the same as a month ago," reported the Post.
ABC News noted that support for impeachment peaked at 49 percent in August 2018, despite the fact that the evidence for Trump's crimes is stronger than ever. There may be two factors that are leading to a decrease in the calls for impeachment. First, Democratic Party leadership has been clear about its reluctance to impeach Trump, and that attitude may affect the views of voters. Second, with the 2018 midterms behind the country and the 2020 campaign revving up, many voters may have concluded that voting Trump out of office is a better solution than impeaching him.