Poll: Even Republicans Are Fed Up With Pennsylvania's Tea Party Governor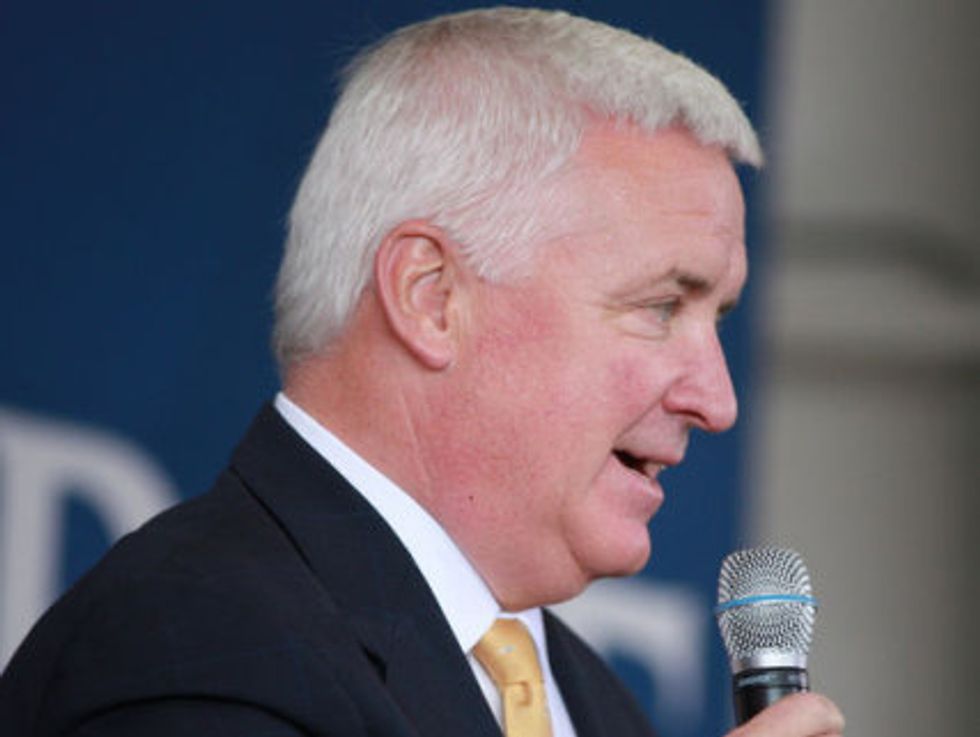 Pennsylvania governor Tom Corbett is now the least popular governor in the nation, and has almost no shot of winning re-election, according to a Public Policy Polling survey released Tuesday.
According to the poll, just 24 percent of voters approve of Governor Corbett, a Republican who was elected in the Tea Party wave of 2010. An overwhelming 65 percent disapprove.
It comes as little surprise that Corbett's numbers have fallen. The governor's three years in office have been marked by economic problems and a seemingly never-ending series of controversies. Governor Corbett has suggested that Pennsylvania's struggling job market is due to rampant drug use among the unemployed, defended his administration's lack of diversity by insisting that no Latinos would move to Harrisburg, and compared same-sex marriage to incest, among other controversies. Still, the depth of his collapse after winning election by nearly 10 percent in 2010 is startling.
Even Corbett's own party has turned against him; 51 percent of Republicans disapprove of the governor, while just 37 percent approve. Furthermore, 47 percent of Republican primary voters would prefer a different candidate for governor, while only 42 percent support Corbett to be the GOP nominee. Notably, Corbett still has the support of "very conservative" Pennsylvanians; they back the governor 50 to 38 percent. Moderate Republicans, on the other hand, want to see Corbett dropped from the ticket by a 57 to 31 percent margin.
There would certainly be logic to such a move. Governor Corbett trails all seven of the potential Democratic gubernatorial candidates polled by PPP — former state auditor general Jack Wagner, former secretary of environmental protection John Hanger, current secretary Kathleen McGinty, state treasurer Rob McCord, Allentown mayor Ed Pawlowski, former secretary of revenue Tom Wolf, and U.S. Representative Alyson Schwartz — by between 10 and 20 percent. Republican congressmen Jim Gerlach and Mike Kelly each poll 7 percent better than Corbett in a hypothetical matchup against Schwartz, the early favorite for the Democratic nomination.
"Tom Corbett's situation just keeps getting worse when it was already pretty darn bad," PPP president Dean Debnam said in a release accompanying the poll. "It may be the only chance Republicans have to hold on to this office next year is for him to step aside."
Photo via Wikimedia Commons