Poll Finds Narrow Majority In Favor Of Legalizing Sale Of Marijuana In Arizona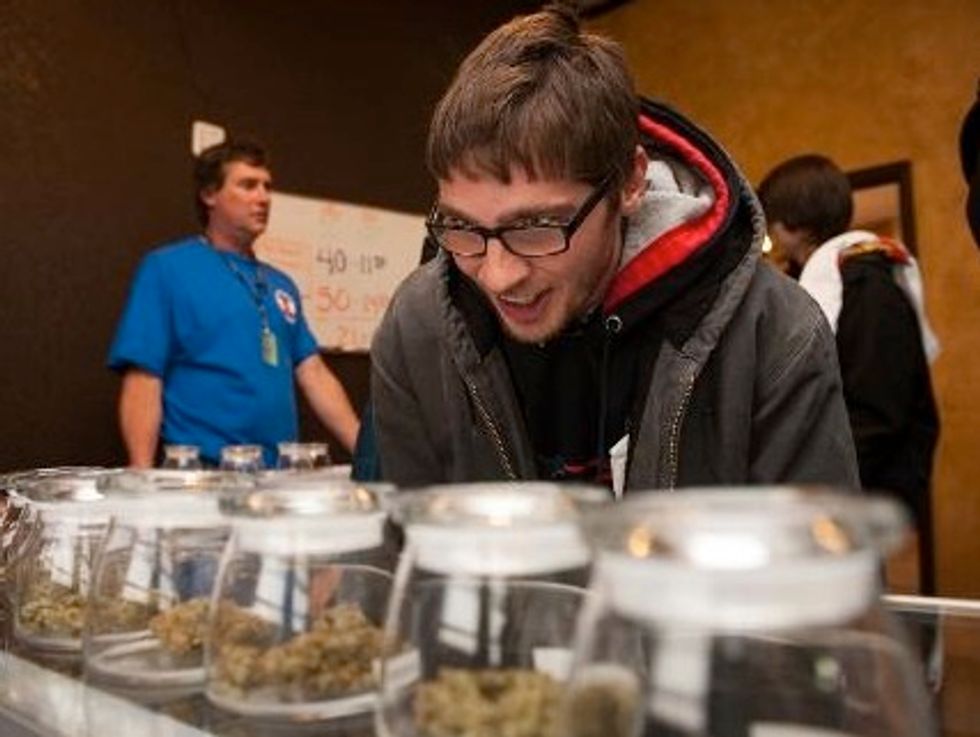 By Moriah Costa, Cronkite News Service
PHOENIX — Nearly four years after Arizonans narrowly approved medical marijuana, a poll suggests that a slight majority favors following the lead of Colorado and Washington by legalizing the drug for general use.
Fifty-one percent of those responding to the Behavior Research Center's Rocky Mountain Poll said the sale of marijuana should be legal, while 41 percent were opposed. Eight percent were unsure.
Earl de Berge, the center's research director, said the results show a changing perspective toward marijuana use among Americans, especially young people.
"It reflects a growing trend across the country," he said. "Half of Americans have smoked it at some point."
Two groups are trying to collect enough signatures to put the issue on the ballot in Arizona, with one aiming for this year and the other for 2016.
The poll found that support for legalization was strongest among adults younger than 35, with 61 percent in favor. But 54 percent of those ages 35 to 54 also said they were for it.
Among those 55 and older, 52 percent opposed legalization.
Fifty-four percent of those identifying themselves as Democrats said they in were favor versus 40 percent of Republicans. Among those who identified themselves as independents, 59 percent were in favor.
The poll, conducted between Jan. 16 and Jan. 26, surveyed 701 heads of households in Arizona, including 457 registered voters. It has a sampling error of plus or minus 3.8 percentage points for the entire population and 4.7 percentage points for registered voters.
Maricopa County Attorney Bill Montgomery said in an email that the margin for error indicates that there are more people opposed to legalization than the poll suggests.

"With all the smoke and mirrors employed by the pro-legalization industry, the failure to muster a majority that exceeds the 4.7 percent margin of error in the poll is evidence that you can't fool all the people all the time," his email read. "As Arizonans are able to see the growing problems in Colorado and Washington, the percentage of those in favor of legalizing marijuana is more likely to decline rather than grow."
Dennis Bohlke, treasurer for Safer Arizona, a marijuana advocacy group that is trying to get a legalization initiative on the November ballot, said he was happy to hear about the poll.
"I do think it will help our efforts and build more confidence in people," he said.
The Washington, D.C.-based Marijuana Policy Project, which pressed successfully for medical marijuana in 2010, has said it hopes to put the issue before voters in 2016.
Samara Klar, an assistant professor of political science at the University of Arizona, said there are many single-issue voters and that marijuana legalization could be the tipping point for some.
"It is starting to look like a nonpartisan issue; it doesn't really seem to be lining up on party lines," she said.
AFP Photo/Theo Stroomer